WASHINGTON – The Howard University College of Pharmacy, Roche Group-subsidiary Genentech, and the Food and Drug Administration (FDA) have partnered to create a new fellowship in national and global regulatory policy.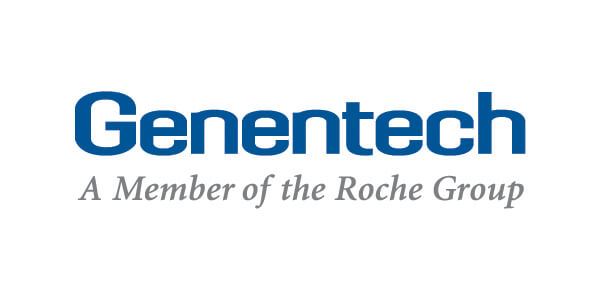 The two-year Howard University Regulatory Policy Program fellowship will provide practical training and experience in regulatory policy development to help fellows gain expertise in regulatory requirements and strategy pertinent to drug development. Through a combination of academic, regulatory agency and industry training experience, fellows will develop an in-depth understanding of the regulatory policy and drug development processes.
At Genentech, fellows will work in close coordination with policy team members to manage and implement policy strategies based on regulatory and legislative trends important to Genentech's portfolio. Fellows in the program will work to support the development of regulatory strategies and facilitate engagement with regulators and key opinion leaders on topics of interest.
"I am delighted that we have initiated this unique collaboration to launch a new regulatory policy postdoctoral fellowship with the Howard University College of Pharmacy," said Eric Olson, vice president U.S. product development regulatory at Genentech. "Genentech's rich history of innovation excellence aligns well with Howard University's strong tradition of academic, research and leadership excellence."
Howard University Provost Anthony Wutoh, Ph.D., R.Ph., said Howard University welcomes the opportunity to have Genentech and the FDA involved in developing talented leaders in pharmacy.  
"The partnership exemplifies our dedication to collaborate with institutions that share our core values of excellence, leadership, truth and service," Wutoh said.
Howard University Regulatory Policy Fellows will support and participate in activities with trade associations, think tanks, advocacy organizations and regulatory authorities. They will also be responsible for identifying, documenting, coordinating and communicating regulatory policy activities and information.
The new program is seeking to attract qualified candidates with backgrounds in the field of pharmacy, such as Pharm. D. degree holders, especially those who wish to gain extensive training in regulatory policy. Candidates will have the opportunity to gain hands-on experience in regulatory policy development at the academic level and by working alongside FDA and industry professionals across a wide variety of topics.
"This approach to regulatory policy, combined with the expansive pharmacy knowledge, establishes a well-versed professional who is uniquely positioned to affect the broader product development landscape," said Dr. Earl Ettienne, director of graduate programs and industry partnerships in the Howard University College of Pharmacy.
Howard University College of Pharmacy Dean Toyin Tofade, Pharm. D. said, "We are excited to partner with Genentech to provide opportunities to our students and faculty on regulatory policy matters. Our proximity to the FDA provides a strong foundational partner to make this happen."
The program, which is open to current Howard University students and recently graduated alumni from the Howard University College of Pharmacy, will recruit two fellows. Applications for the 2021 cohort will be accepted until positions are filled.
Prospective candidates should contact Dr. Ettienne via email at earl.ettienne@howard.edu.
About Howard University
Founded in 1867, Howard University is a private, research university that is comprised of 13 schools and colleges. Students pursue studies in more than 120 areas leading to undergraduate, graduate and professional degrees. The University has produced four Rhodes Scholars, 10 Truman Scholars, two Marshall Scholars, over 80 Fulbright recipients, 22 Pickering Fellows and one Schwarzman Scholar. Howard also produces more on-campus African American Ph.D. recipients than any other university in the United States. For more information on Howard University, call 202-238-2330, or visit the University's website at www.howard.edu