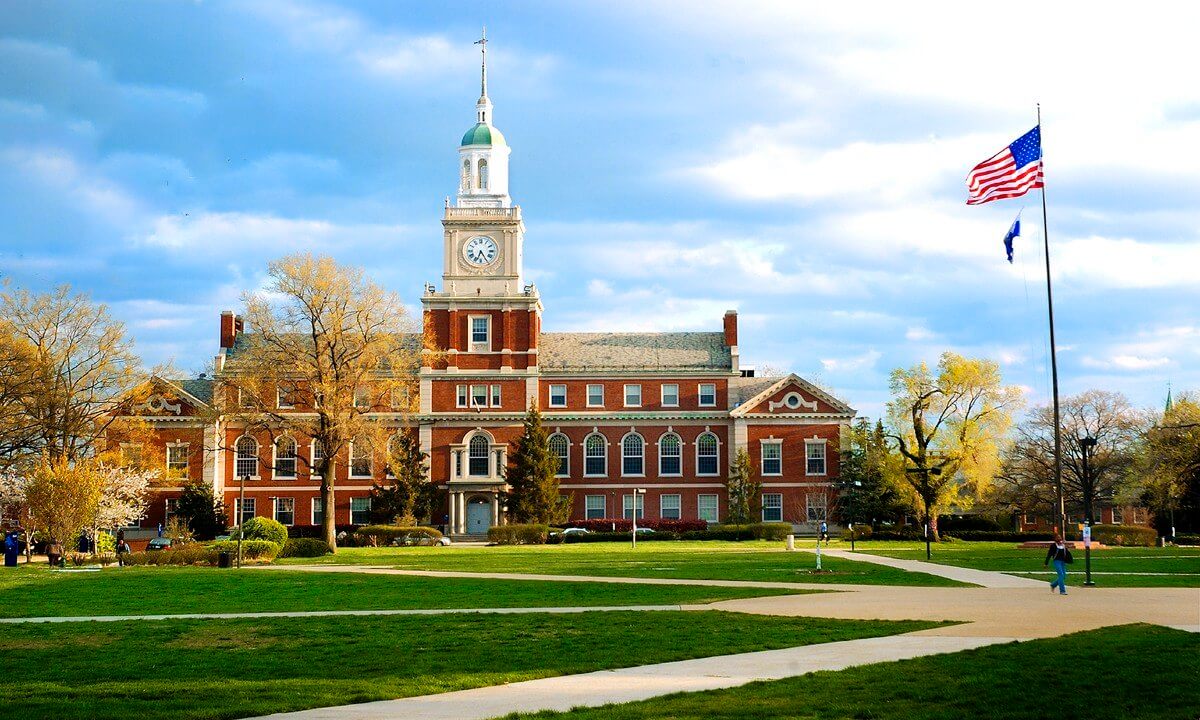 WASHINGTON – Howard University Department of Economics was awarded $4.5 million from the U.S. Department of Housing and Urban Development to establish a center of excellence for housing, urban and economic development research.
The center's goal is to achieve an equitable and inclusionary society where currently underserved populations come to be properly served and inequities in housing, health, education, economic well-being, and community development are overcome through research and policy implementation. This three-year grant supports two graduate students and a post-doctoral fellow each year.
"This HUD grant awarded to our colleagues exemplifies the Howard motto of excellence in truth and service," said Rubin Patterson, Ph.D., dean of Howard University College of Arts and Sciences. "This award will enable our colleagues to extend our social science, community health and social work knowledge concerning the beneficial impacts that accrue to residents of vulnerable communities upon receiving a synergy of services to support children and families.  As a metropolitan-based university, Howard has an excellent local laboratory to test and demonstrate policies that improve people's lives."
The grants will be used to provide the University with funding to conduct research on the topics of housing and economic development, particularly in underserved communities. Haydar Kurban, Ph.D., professor for the Department of Economics, submitted proposals to carry out a series of reports focused on housing, community and economic development in underserved communities that can serve as national, local or regional benchmarks and will also assist other HBCUs in creating additional centers of excellence that expand the housing and community development research efforts at their campuses.
"Building on the urban research and engagement legacy of Howard University's Center on Race and Wealth and Center for Urban Progress, our team of researchers and partners are excited to further advance our goals," said Haydar Kurban, Ph.D., professor of economics. "The high-quality, data-driven research and policy analysis of our researchers at Howard and at partnering institutions will surely contribute to these goals."
Many departments and schools partnered with the Department of Economics, including the College of Nursing and Allied Health Sciences, School of Social Work, College of Arts and Sciences, College of Fine Arts, and College of Engineering and Architecture, as well as four HBCUs (Morgan State University, Bowie State University, Spelman College, and North Carolina A&T State University) and three community groups. The new Howard University HBCU Center of Excellence will carry out interdisciplinary research on housing and housing equity.  
"The U.S. Department of Housing and Urban Development is proud to forge new partnerships with academia to build on research and innovation that will better inform the housing and community development needs of historically underserved communities," said Marcia L. Fudge, secretary of the U.S. Department of Housing and Urban Development. "We look forward to the advancements and contributions Howard University and Texas Southern University – both esteemed HBCUs – will make using these grants."
###
About Howard University
Founded in 1867, Howard University is a private, research university that is comprised of 14 schools and colleges. Students pursue more than 140 programs of study leading to undergraduate, graduate and professional degrees. The University operates with a commitment to Excellence in Truth and Service and has produced one Schwarzman Scholar, three Marshall Scholars, four Rhodes Scholars, 12 Truman Scholars, 25 Pickering Fellows and more than 165 Fulbright recipients. Howard also produces more on-campus African American Ph.D. recipients than any other university in the United States. For more information on Howard University, visit www.howard.edu.
About the U.S. Department of Housing and Urban Development
The U.S. Department of Housing and Urban Development's mission is to create strong, sustainable, inclusive communities and quality affordable homes for all. More information about HUD and its programs is available at www.hud.gov and https://espanol.hud.gov.
Media Contact: Aaliyah Butler; aaliyah.butler@howard.edu