WASHINGTON – Howard University's Dr. Jeanne Craig Sinkford, the first female dean of any U.S. dental school, will receive the prestigious William John Gies Award from the American College of Dentists. It is the  highest accolade the organization bestows.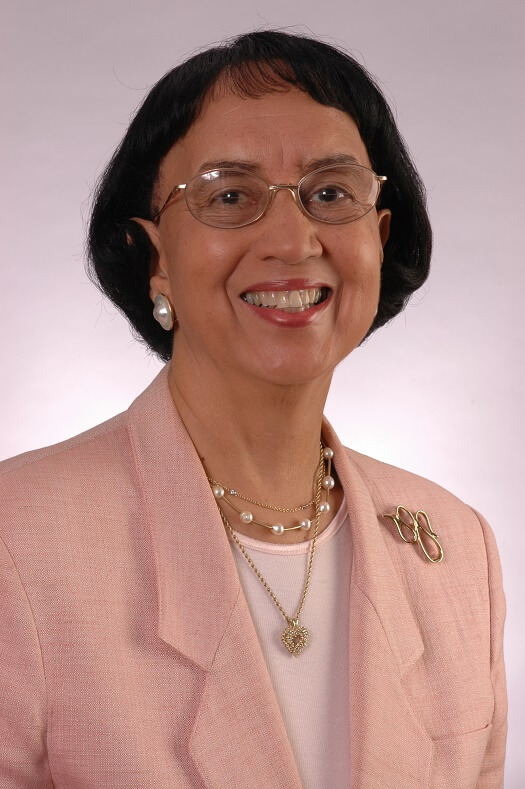 Dr. Sinkford was appointed associate dean at Howard College of Dentistry in 1967. In 1975, she broke the gender barrier when she was appointed dean of Howard University College of Dentistry, serving from 1975-1991. An alumna of Howard University, Dr. Sinkford graduated first in the dental class at Howard University in 1958. She currently serves as dean emerita of the College of Dentistry.
"The William John Gies Award 2020 is both an inspiration and a treasure that I will value always," Dr. Sinkford said. "I share this honor with my family, colleagues and friends who support the intersectionality of ethics and professionalism."
She continued, "As an octogenarian and one of the first women members of the college, I continue to serve and devote my life to the advancement of women and minorities. While this award recognizes past achievements, it also is a compelling call to action for continued support of the lofty ideals of the American College of Dentists on which our beloved profession depends."
In its citation, the American College of Dentists praised Sinkford for her efforts to recruit women and minority students to the dental profession as well as her well-established reputation as an educator, administrator, clinician and community advocate. During her career, Dr. Sinkford was responsible for diversity programming and initiatives at American Dental Education Association (ADEA). Under her leadership, ADEA created numerous opportunities for the advancement of women and underrepresented minorities. She holds many honorary degrees and many distinguished awards.
"Dr. Sinkford is a world-renowned leader in dental education, leadership, health care and research, and her expertise in these areas have propelled her outstanding career to enormous heights," said Andrea D. Jackson, dean of the Howard University College of Dentistry. "As an avid proponent for diversity and equality, Dr. Sinkford has broken many barriers and is considered a trailblazer for encouraging many to join her in this very important work. I am proud to call her my dean and mentor."
Dr. Sinkford's numerous awards include alumni achievement awards from Northwestern University and Howard University in 1970 and 1976, one of the first Candace Awards from the National Coalition of 100 Black Women in 1982, the 1984 Award of Merit from the American Fund for Dental Health, the 2007 Trailblazer Award from the National Dental Association and the 2010 Fauchard Gold Medal. In 2019, the Howard University Board of Trustees awarded Dr. Sinkford an honorary doctorate.
About Howard University
Founded in 1867, Howard University is a private, research university that is comprised of 13 schools and colleges. Students pursue studies in more than 120 areas leading to undergraduate, graduate and professional degrees. The University operates with a commitment to Excellence in Truth and Service and has produced one Schwarzman Scholar, three Marshall Scholars, four Rhodes Scholars, 11 Truman Scholars, 25 Pickering Fellows and more than 165 Fulbright recipients. Howard also produces more on-campus African-American Ph.D. recipients than any other university in the United States. For more information on Howard University, visit www.howard.edu.
For media inquiries, please contact Sholnn Freeman, sholnn.freeman@howard.edu