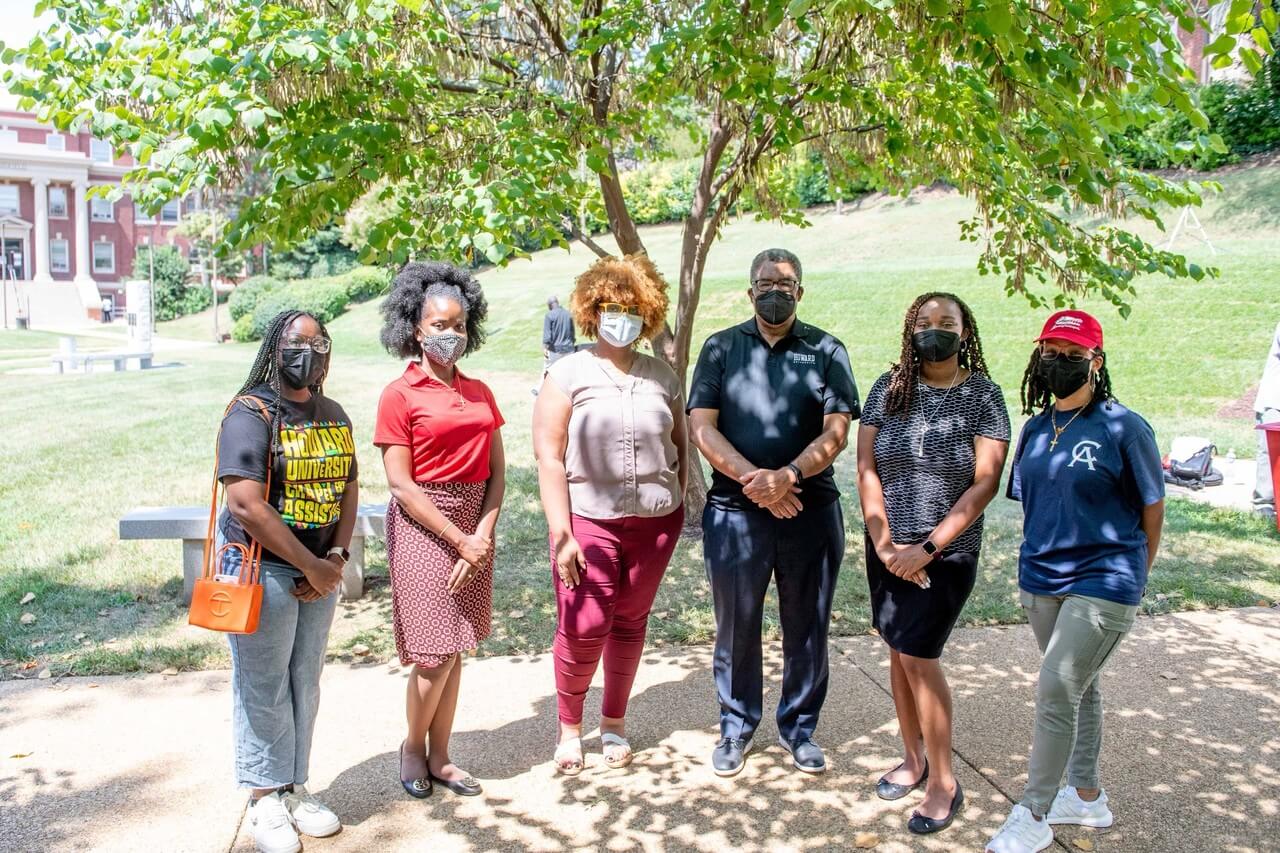 WASHINGTON – Howard University today announced it will spend an additional $17 million in 2022 to increase compensation for faculty and staff. Howard University President Wayne A. I. Frederick said the raises represent a continued focus on supporting Howard's exceptional employees amid challenging circumstances.  
During the pandemic, Howard took the necessary steps to avoid group layoffs and furloughs of any of its staff members, and moved $80 million from the endowment in order to fully fund the employee pension plan. Howard also remains committed to providing free health insurance coverage for every staff member who earns less than $35,000 per year. Plus, the University's endowment and financial posture continues to improve, positioning it to implement this latest round of pay increases. 
"Many institutions of higher education have yet to implement staff raises since the pandemic," President Frederick said. "We felt this was an important step not only to ensure the financial wellness of our staff but also to demonstrate our ongoing gratitude for the hard work and dedication that is instrumental to the functioning of our institution." 
In order to fairly compensate Howard's faculty members for their contributions to the University and extended community, President Frederick charged the President's Budget Advisory Committee to conduct a review of all faculty salaries compared to a selected list of peer institutions. Secondary to that analysis, the University has budgeted, and will implement, the next phase of faculty compensation increases effective January 1, 2022 for eligible faculty members. The compensation increase is funded by $14 million from Howard's revenues and philanthropic donations. This phase of the compensation increases will impact full-time, tenured and tenure-track faculty as well as non-unionized, non-tenured renewable track faculty. The average faculty pay increase is 20% percent. As a result of this action, more than 600 faculty members will see their annual base salaries increased. Faculty will be provided revised institutional base salary (IBS) letters reflecting any changes in base compensation. 
Howard intended to implement pay raises for staff last year, but were prevented from doing so due to the uncertainty and financial difficulties imposed upon us by the pandemic. However, next year, Howard will also implement a 3 percent pay raise for staff beginning in January 2022. The compensation increase is funded by $3 million from Howard's operating budget. The pay raise will affect full-time and non-unionized staff members as the union reserves the exclusive right to negotiate compensation packages for their employees.  All staff hired after June 30, 2021, as well as all staff receiving promotion or contractual pay raises in FY 2022, are excluded as they have already received a compensation benefit.  
It is important to note there will not be a uniform pay raise for all faculty members. There will be faculty members whose salaries will not be impacted by this announcement because their salaries were already at or above the peer median compensation level, or because they were ineligible to receive this pay raise. Faculty members who are unionized are not eligible for the current pay increase because the union reserves the exclusive right to negotiate compensation packages for their members in accordance with the collective bargaining agreement. Additionally, clinical faculty in the College of Medicine have a separate compensation structure and will not be impacted.  
Today's announcement is part of an ongoing, phased faculty compensation initiative that began in 2018. The University's long-term goal has been to offer salaries that are in line with faculty compensation at peer institutions. Howard committed to addressing this gap over a 4–5-year period. This current round of raises is another step forward in a series Howard University has taken to support its exceptional employees.  
"Never before have the majority of Howard University faculty been paid at the median of our peer institutions," President Frederick said. "This is a major and exciting development for our institution as we continue to attract the highest caliber of faculty and provide a world-class education for our students."   
## # 
About Howard University  
Founded in 1867, Howard University is a private, research university that is comprised of 14 schools and colleges. Students pursue more than 140 programs of study leading to undergraduate, graduate and professional degrees. The University operates with a commitment to Excellence in Truth and Service and has produced one Schwarzman Scholar, three Marshall Scholars, four Rhodes Scholars, 12 Truman Scholars, 25 Pickering Fellows and more than 165 Fulbright recipients. Howard also produces more on-campus African American Ph.D. recipients than any other university in the United States. For more information on Howard University, visit www.howard.edu.  
Media Contact: Kimberly.Iverson@Howard.edu