Howard University's alumni came to Nationals Park in Washington to mark Jackie Robinson Day with on-field celebrations and honors.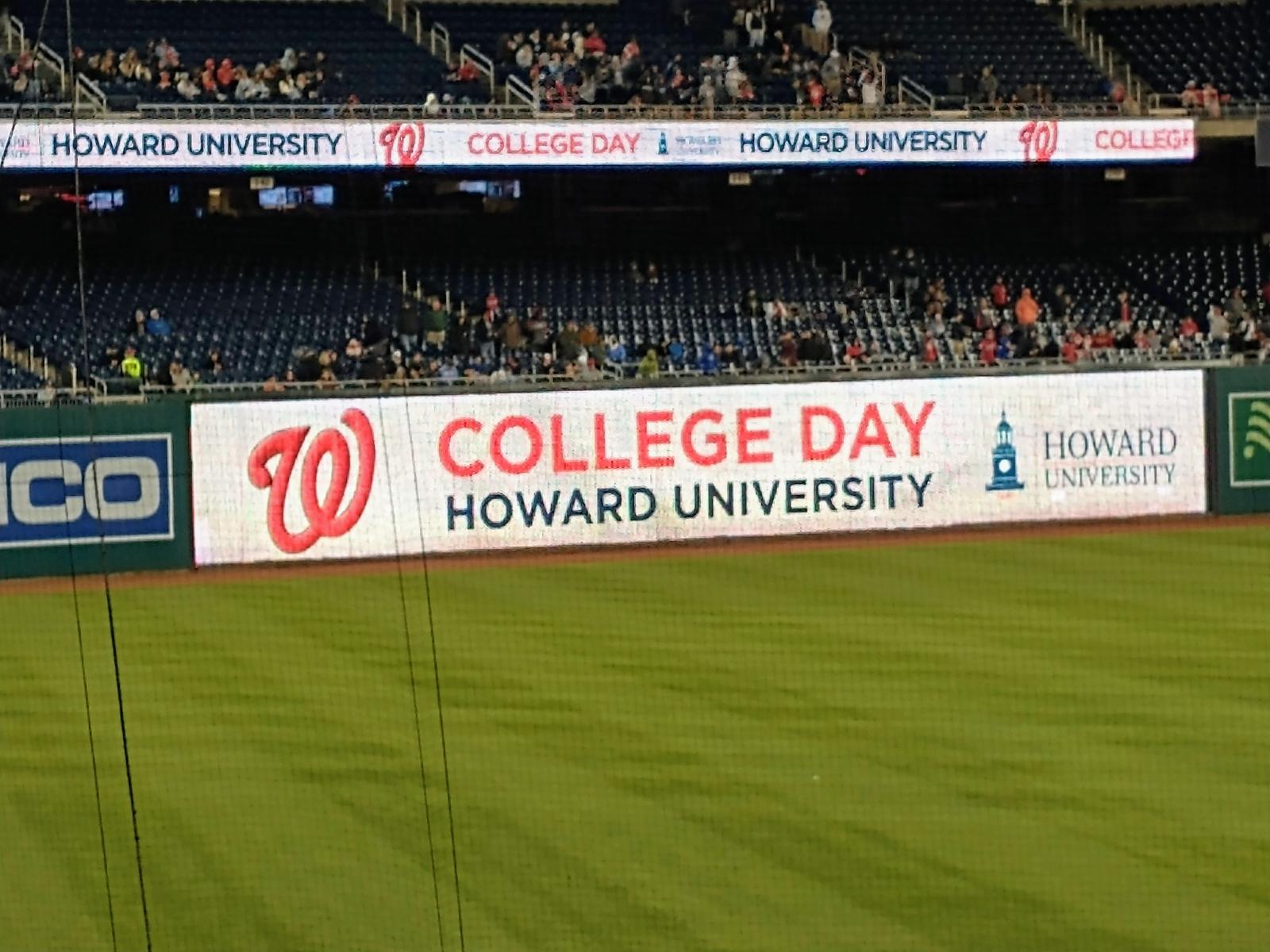 Jackie Robinson Day is celebrated across Major League Baseball, honoring the Brooklyn Dodgers infielder who was the first Black player in the modern era on an MLB roster. Robinson's major league debut was on April 15, 1947, and on Jackie Robinson Day, all MLB players, coaches and umpires wear Robinson's number, 42. 
About 200 Howard alums registered for a pre-game reception April 19, which coincided with College Day. They each received a commemorative Nationals ball cap, black with the alternate "DC" logo with interlocking letters embroidered in white and a Howard Bison decal embroidered on the right side of the crown, near the bill. Fans all over the stadium wore Howard gear, and the Howard University logo was shown on the scoreboard and electronic signage throughout the game.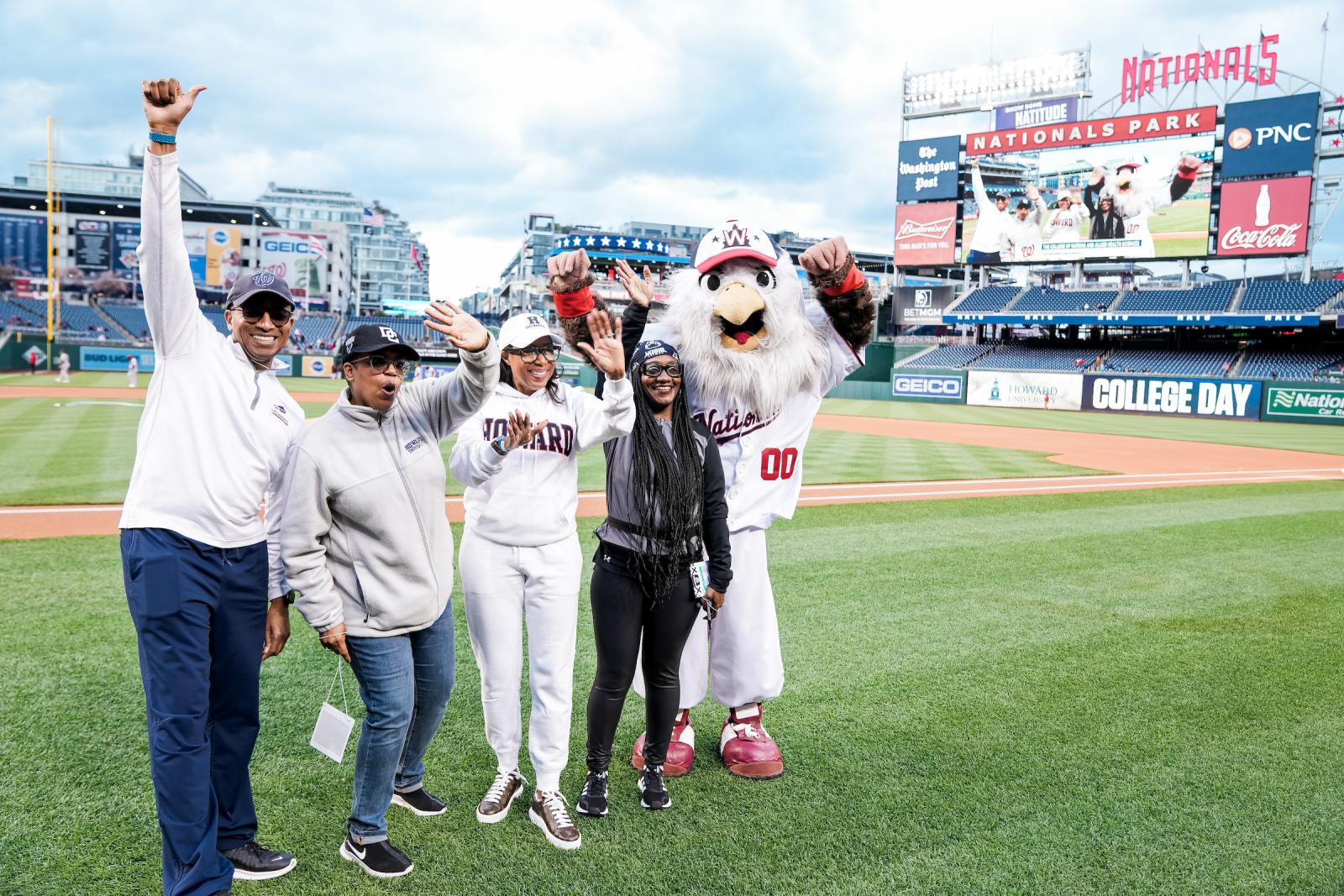 Howard University Alumni Association Region II (Delaware, District of Columbia, Maryland, Pennsylvania, West Virginia, Virginia) partnered with the Nationals, and several alumni chapters were represented at the reception. HUAA Region II Chair Chauncey D. Manson III (B.A. '74), encouraged participants to donate to the organization, saying that 99 percent of the funds would go to student scholarships. 
Before the game, Gina S. Brown, Ph.D., MSA, RN, dean of the College of Nursing and Allied Health Sciences, accepted the Washington Nationals Spirit Award on behalf of herself and her staff. The team presents the honor to individuals and organizations throughout the community. Accepting with Brown were department chair Devora R. Winkfield, Ph.D., FNP-BC; Ava Sullivan, director of the University COVID-19 Center; and Oral W. John, COVID-19 logistics member and assistant professor of ethics.  
Howard freshman Anaiya Smith sang the first stanza of "Lift Every Voice and Sing," the Negro National Anthem, and sang the first stanza of "The Star-Spangled Banner" just before the start of the game. Smith is a major in music therapy with a minor in classical voice. "It felt really good. I was excited. It felt surreal," she said. 
Manson and Alberta Baker (B.A. '83, M.A. '93), president of Howard University Alumni Club of Greater Washington D.C., took part in another Nationals Park honor: holding the finish line tape for the GEICO Presidents Race. The stunt, which happens during the fourth inning, features team mascots George, Tom, Abe and Teddy – who are modeled on the presidents on Mount Rushmore – racing around the field.  
The game, in which the Nationals won 1-0, was the bottom half of a day/night doubleheader because of rainy weather the previous day.