Students raise more than $90k during annual Helping Hands Radiothon to support first in-person alternative spring break program since the pandemic
WASHINGTON – Howard University Alternative Spring Break (HUASB) will send Howard University students to 15 U.S. domestic sites including Puerto Rico, to address social justice issues during their spring break, March 5-12, 2022.
For more than 28 years, the unique service-learning experience has brought thousands of Bison to domestic and international sites to develop ethical leadership skills and restore communities. Instead of what some consider a "traditional spring break" including vacation destinations, rest and relaxation –Howard students learn to personify the University motto: truth and service through the annual service-learning program.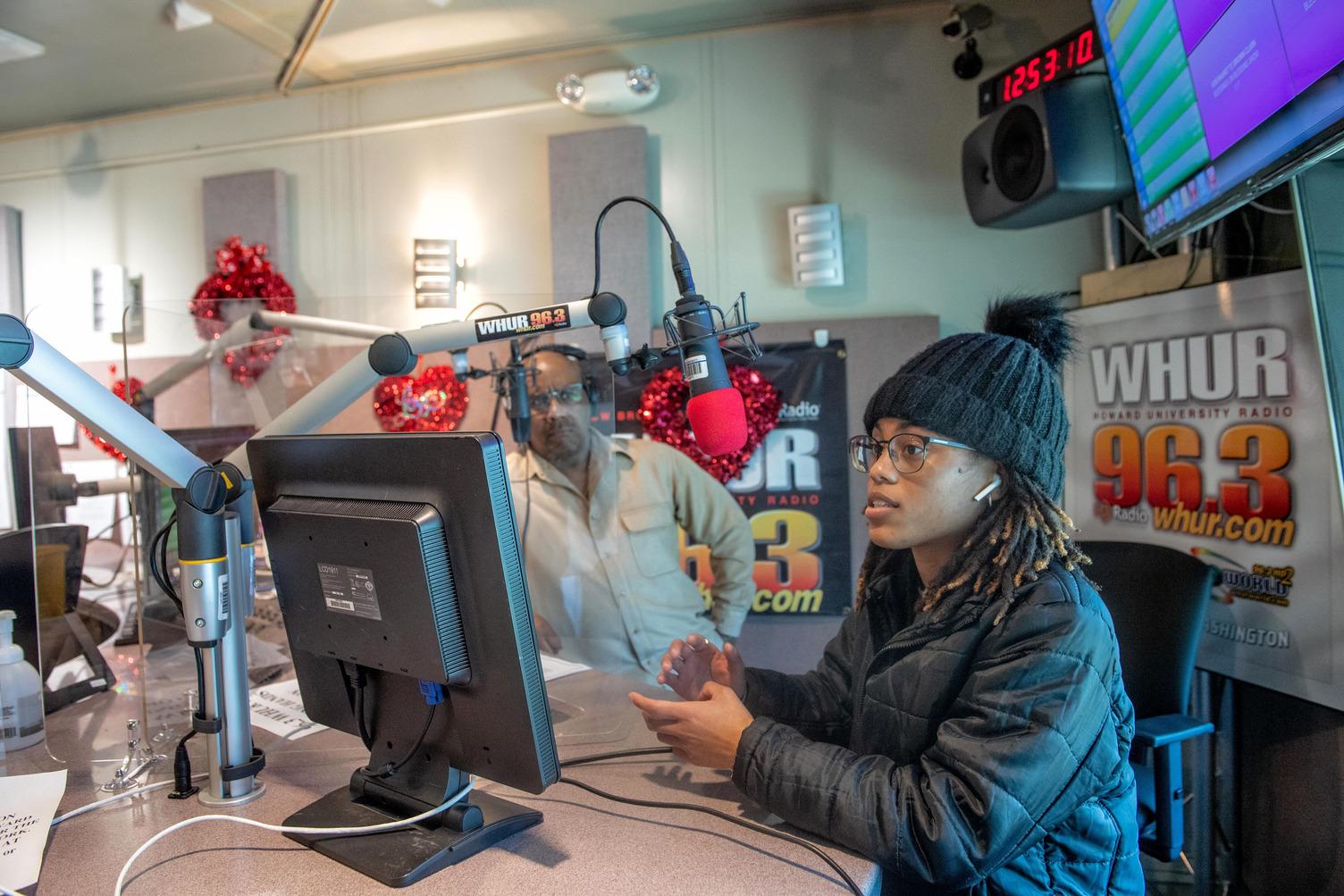 The student executive board chose the theme "The Comeback" for this year's program to highlight the students' resilience and dedication to service. In 2020, all travel and programming for Howard University Alternative Spring Break was suspended due to the risks associated with the coronavirus pandemic. In 2021, the students led through perseverance and established a plan for virtual civic engagement—a first in the program's nearly three-decade history.
"HUASB is a learning lab that challenges students' growth as leaders and requires that they recommit to finding their purpose in the service of others," said Bernard L. Richardson, Ph.D., dean of the Chapel. "I often share that our students were destined for such a time as this. I am constantly inspired by their perseverance."
Howard University's Alternative Spring Break program is completely student led. Student site coordinators select site initiatives that guide the mission of their service initiative while steering committee members develop communications plans, document the planning process, manage databases, plan campus-wide events and organize fundraisers. This year the program moved forward with fifteen sites:
Puerto Rico
Oakland, CA (virtual site)
El Paso, TX
 Las Vegas, NV
Chicago, IL
Detroit, MI
Milwaukee, WI
St Louis, MO
Baltimore, MD
Philadelphia, PA
NYC (Bronx County), NY
Washington, DC
Memphis, TN
Newark, NJ
New Orleans, LA
Columbia, SC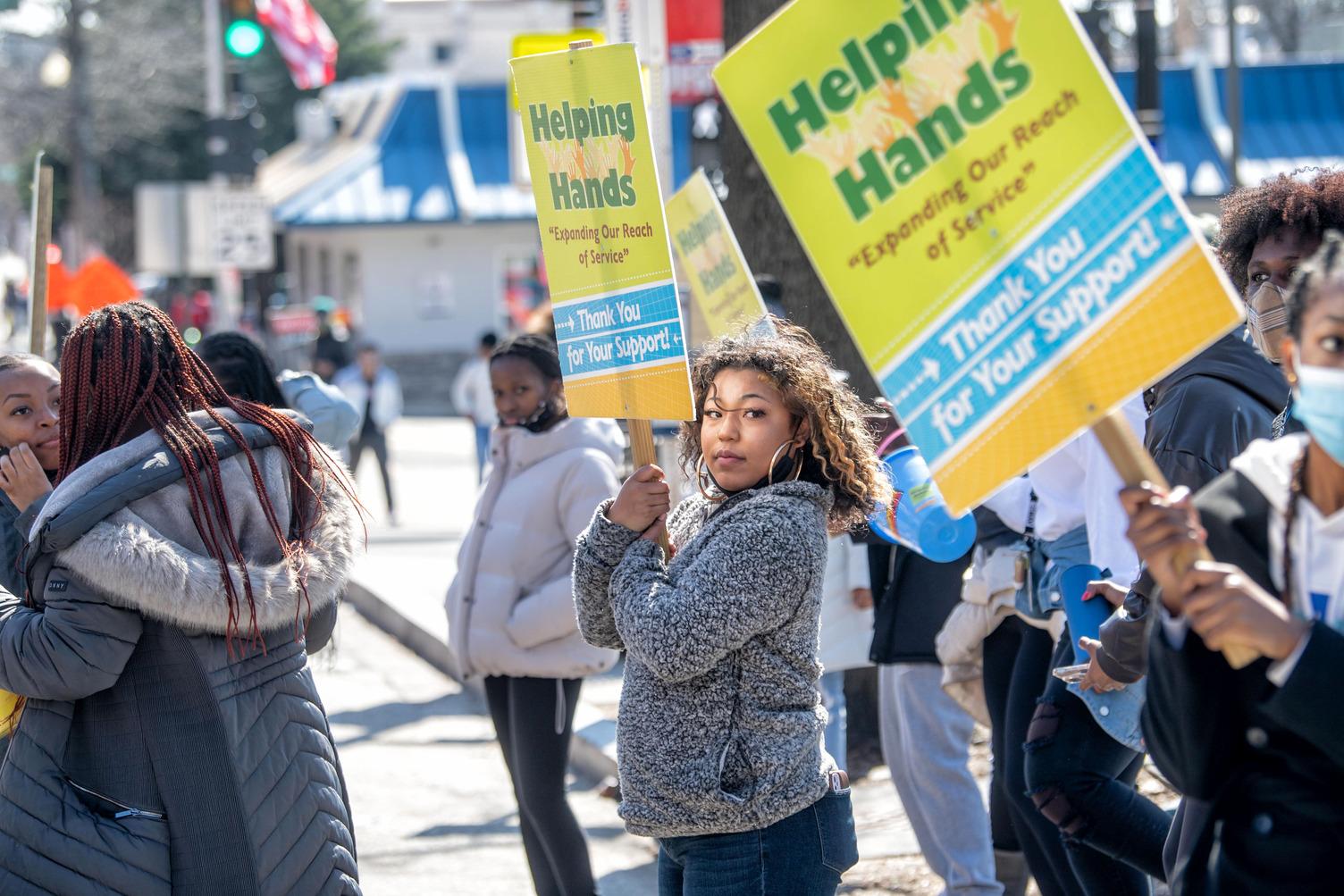 HUASB is also unique because it is offered at no cost to participants. In an effort to raise the necessary funds to support the students' travel and projects, donations were accepted for HUASB through the annual Helping Hands Radiothon held Sunday, February 28. Sponsored by the University's radio station, WHUR 96.3 FM, the event provided an opportunity for steering committee members, student participants, and advisors to build community together and raise money for HUASB 2022. Supporters may still donate HUASB by visiting giving.howard.edu/alternativespringbreak.
The Helping Hands Radiothon placed HUASB participants and staff up close and personal with the community. Additionally, community members passing by Howard's campus on Georgia Avenue were able to learn about HUASB 2022 right from their cars while the student bucket brigade collected donations to fund life-changing experiences for both students and communities.
For more information and updates on Alternative Spring Break, visit the website at https://giving.howard.edu/alternative-spring-break and follow them on Instagram and Twitter @huasb.
About Howard University
Founded in 1867, Howard University is a private, research university that is comprised of 14 schools and colleges. Students pursue more than 140 programs of study leading to undergraduate, graduate and professional degrees. The University operates with a commitment to Excellence in Truth and Service and has produced one Schwarzman Scholar, three Marshall Scholars, four Rhodes Scholars, 12 Truman Scholars, 25 Pickering Fellows and more than 165 Fulbright recipients. Howard also produces more on-campus African American Ph.D. recipients than any other university in the United States. For more information on Howard University, visit www.howard.edu.
Media Contact: Aaliyah Butler; aaliyah.butler@howard.edu