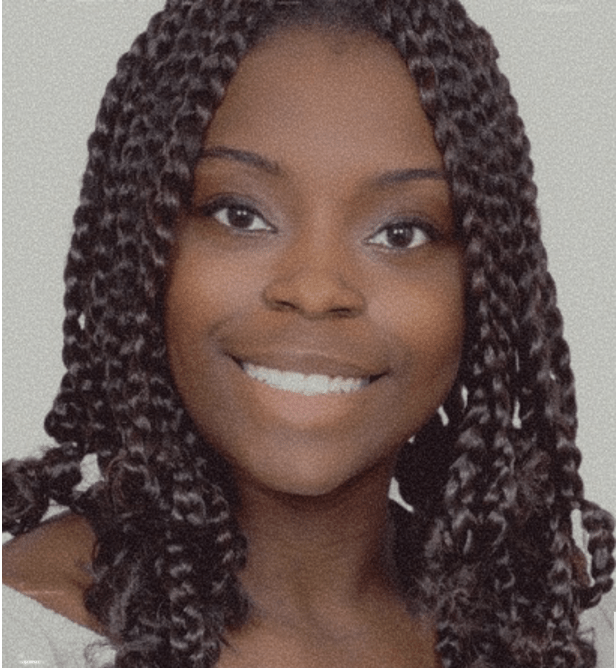 WASHINGTON – Howard University political science graduate, Kenya Henley, has been selected as this year's recipient of the Ronald Walters Scholarship. Originally from Richmond, Virginia, Henley is the daughter of an African immigrant and the youngest of six siblings. Henley finished high school within two years, received two associate degrees from John Tyler Community College and enrolled at Howard University in 2020. Making the dean's list every semester and graduating summa cum laude was no easy feat, especially since she is a single parent.
One of her professors remarked that Kenya was able to accomplish all this during the COVID-19 pandemic while working at a law firm and without owning a personal computer. Henley aims to be a lawyer, and she hopes she will receive financial support so she can enroll in law school this Fall.
Patricia Turner Walters, widow of Ronald Walters, Ph.D., established the scholarship fund to aid career-minded students, such as Henley, who are majoring in political science. Typically, a $5,000 award is divided between two students each year; however, the scholarship committee recommended that Kenya receive the full award.
The Ronald Walters Scholarship endowment fund was established at Howard after the death of Ronald W. Walters, Ph.D., a longtime Howard professor and well-known political commentator. While the endowment fund grows, Mrs. Walters has ensured that annual scholarships are given by making personal contributions. 
To contribute to the scholarship fund, visit Howard University's donation page. Select "other" from the drop-down designation list and enter "The Ronald Walters Scholarship Fund."
The Ronald W. Walters Leadership and Public Policy Center and the Political Science Department collaborate to administer the Walters Scholarship.
###
About Howard University
Founded in 1867, Howard University is a private, research university that is comprised of 14 schools and colleges. Students pursue more than 140 programs of study leading to undergraduate, graduate and professional degrees. The University operates with a commitment to Excellence in Truth and Service and has produced one Schwarzman Scholar, three Marshall Scholars, four Rhodes Scholars, 12 Truman Scholars, 25 Pickering Fellows and more than 165 Fulbright recipients. Howard also produces more on-campus African American Ph.D. recipients than any other university in the United States. For more information on Howard University, visit www.howard.edu.
Media Contact: Aaliyah Butler; aaliyah.butler@howard.edu