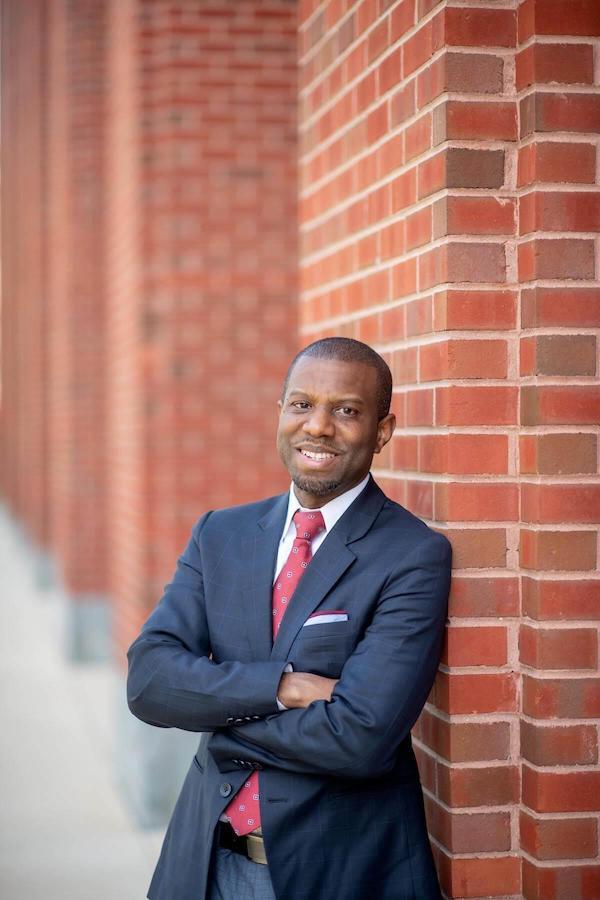 Professor of counseling psychology at Howard University and author Ivory A. Toldson, Ph.D. has been recognized among the nation's top scholars in education in the 2022 Edu-Scholar Public Influence Rankings. The annual list ranks the top 200 scholars based on their influence on academic scholarship and public debate as reflected in old and new media.
The ranking is meant to recognize and encourage scholars who successfully merge education scholarship with policy and practice. A scholar and advocate for education, Toldson's ranking is emblematic of his longstanding efforts to do just that. The author of numerous publications, Toldson's 2019 book, "No BS (Bad Stats): Black People Need People Who Believe in Black People Enough Not to Believe Every Bad Thing They Hear about Black People," explores how the most common data used to make decisions about Black students is misinformed and offers alternative ways to approach the use of data in pursuit of educational equity.
"Today, I'm working with school districts to help them understand data and how data can be used in responsible ways to understand issues of racial injustice and equity in their schools," said Toldson. "I'm also doing a lot in STEM education, working with HBCUs in particular to make sure that funding for STEM education and research is equitable."
For five years, Toldson was the president of Quality Education for Minorities (QEM) Network, a nonprofit dedicated to improving education from underrepresented students. He is also the editor-in-chief of the Journal of Negro Education and the executive editor of the Journal of Policy Analysis and Research, published by the Congressional Black Caucus Foundation, Inc. Most recently, he was tapped as the national director of education innovation and research for the National Association for the Advancement of Colored People (NAACP).
Toldson described his work with the NAACP as "the embodiment of scholar-activism that is national in scope with a hyper-local footprint." To combat the greatest challenges in our education system, Toldson will oversee national strategies to leverage the power of NAACP's 2,200 local branches and 2.2 million constituents to empower Black learners.
The Edu-Scholar Public Influence Rankings is in its 12th year of publication and is created by American Enterprise Institute director of education policy studies and Education Week blogger Frederick M. Hess. The ranking metrics are formulated using nine publicly available sources, including Google Scholar, Amazon, Twitter, books, syllabi, press mentions, web mentions, newspaper mentions, and congressional record mentions.
Read more about the 2022 Edu-Scholar Public Influence Rankings here.