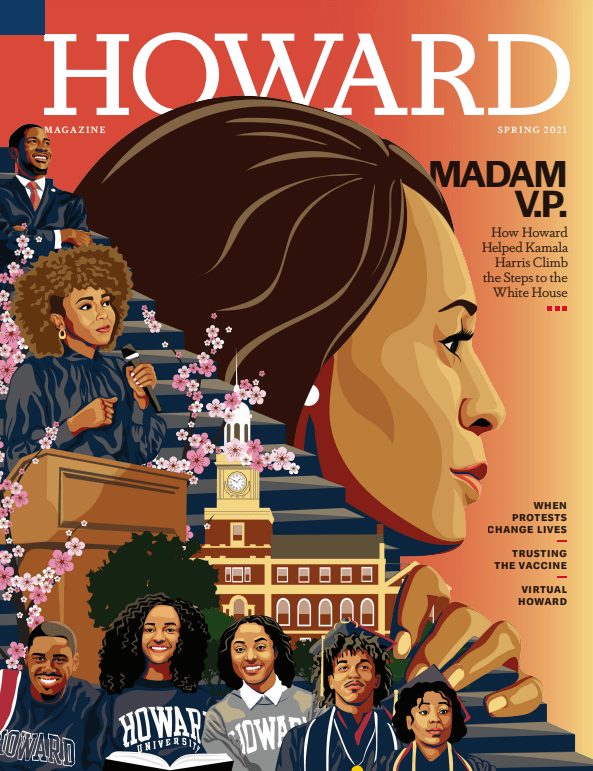 WASHINGTON – Howard University is proud to announce that Howard Magazine is a double winner for the Council for Advancement and Support of Education (CASE) Circle of Excellence Awards. The magazine received a silver award in the alumni/general interest category and a gold award for publishing improvement. This year, the awards considered submissions from over 4,500 submissions across 28 countries.  
The CASE Circle of Excellence Awards celebrate the creative, resourceful and innovative ways advancement professionals around the globe champion their institutions' success. The awards acknowledge superior accomplishments that have lasting impact, demonstrate the highest level of professionalism, and deliver exceptional results. Professionals affiliated with either CASE-member colleges or their accompanying nonprofits are eligible for the award.  
 "Earning two CASE awards is not only a tremendous honor – it is a true reflection of the impact the newly redesigned Howard Magazine has had on the widespread Howard community," said Frank Tramble, Howard University's vice president of communications and chief communications officer. "It is a difficult task to create a magazine that both honors Howard's illustrious history while simultaneously empowering the institution to catapult to new heights in the future. But our team has managed to thread that needle to impressive results. With our reconceptualized print magazine alongside our revitalized digital presence, Howard Magazine is making our community stronger and more cohesive." 
In 2021, the magazine underwent a dramatic redesign to align with the University's five-year strategic plan aimed at launching it to new heights. In the wake of the election of Howard alumna Kamala Harris as U.S. vice president and a swiftly evolving social landscape, Howard and its publications needed to energize the Howard community on campus and beyond. This overhaul of Howard University's storytelling efforts also included the launch of a new online destination for news and stories called The Dig.
Editor-in-chief Rin-rin Yu spearheaded the revamp of the magazine. She updated the voice and tone; made articles more concise; incorporated more environmental photography; designed more graphics; and, for the first time, featured a fully illustrated cover in a grand palette of colors. The publication also applied new typography, deliberately selecting ones created by an African American type designer.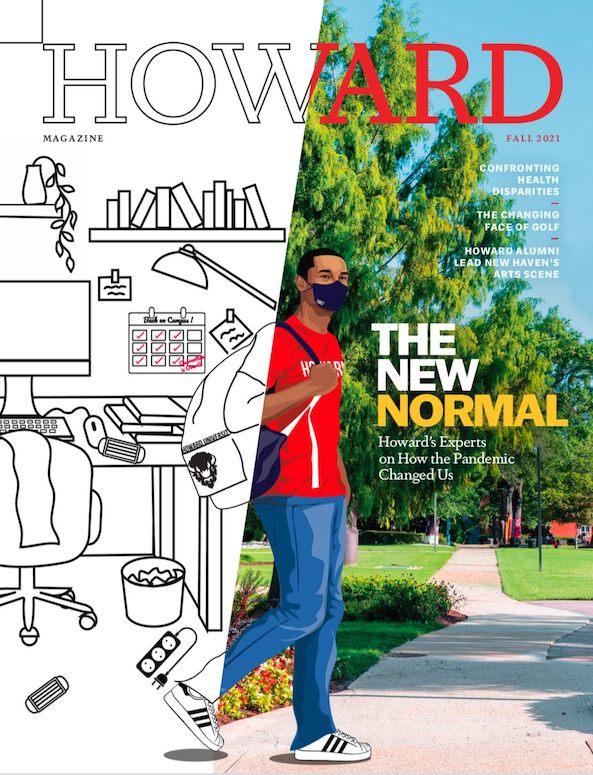 "Winning the awards has been very exciting, and I'm happy I can help Howard compete on this level," said Yu. "However, producing a quality magazine can only happen from the constant introduction of ideas, contributions and feedback shared with me by the Howard community, and I hope everyone continues to reach out so we can keep showing how valuable and important Howard is to the world."  
Judges from CASE praised the recent changes, saying the magazine did not just look and feel different, but felt like a completely new publication. The judges' statement said, "Formerly decked in school colors with an institutional feel, the publication now makes an impressive case for how Howard engages with and impacts the world. It speaks beyond an internal audience with compelling articles tackling pressing issues." 
"The new iteration of Howard Magazine is befitting of the institution it represents. Howard is an elite and prestigious university, and this publication demonstrates the strength and service of our diverse community," said Wayne A. I. Frederick, president of Howard University. "A magazine of this caliber compellingly tells the story of Howard to a wide audience who can champion our work. I am grateful to our Office of University Communications teams for their tireless work on the magazine and to the many people throughout the university who have contributed their efforts and ideas."