Howard University School of Law second-year student and Mississippi native, Jarrius Adams, recently received a call that would become one major highlight in his life – an NAACP-led invitation from Vice President Kamala Harris to meet with young Black leaders at the White House about their issues of importance and contribute to the conversation. A natural HUSLer, Adams reached back and asked if he could bring along his classmates. Once he had the green light, Adams chose three classmates to join him: Ashley Brickhouse, 2L student from Florida; Awa Nyambi, 2L from New York; and David Edgerton, 1L from Minnesota.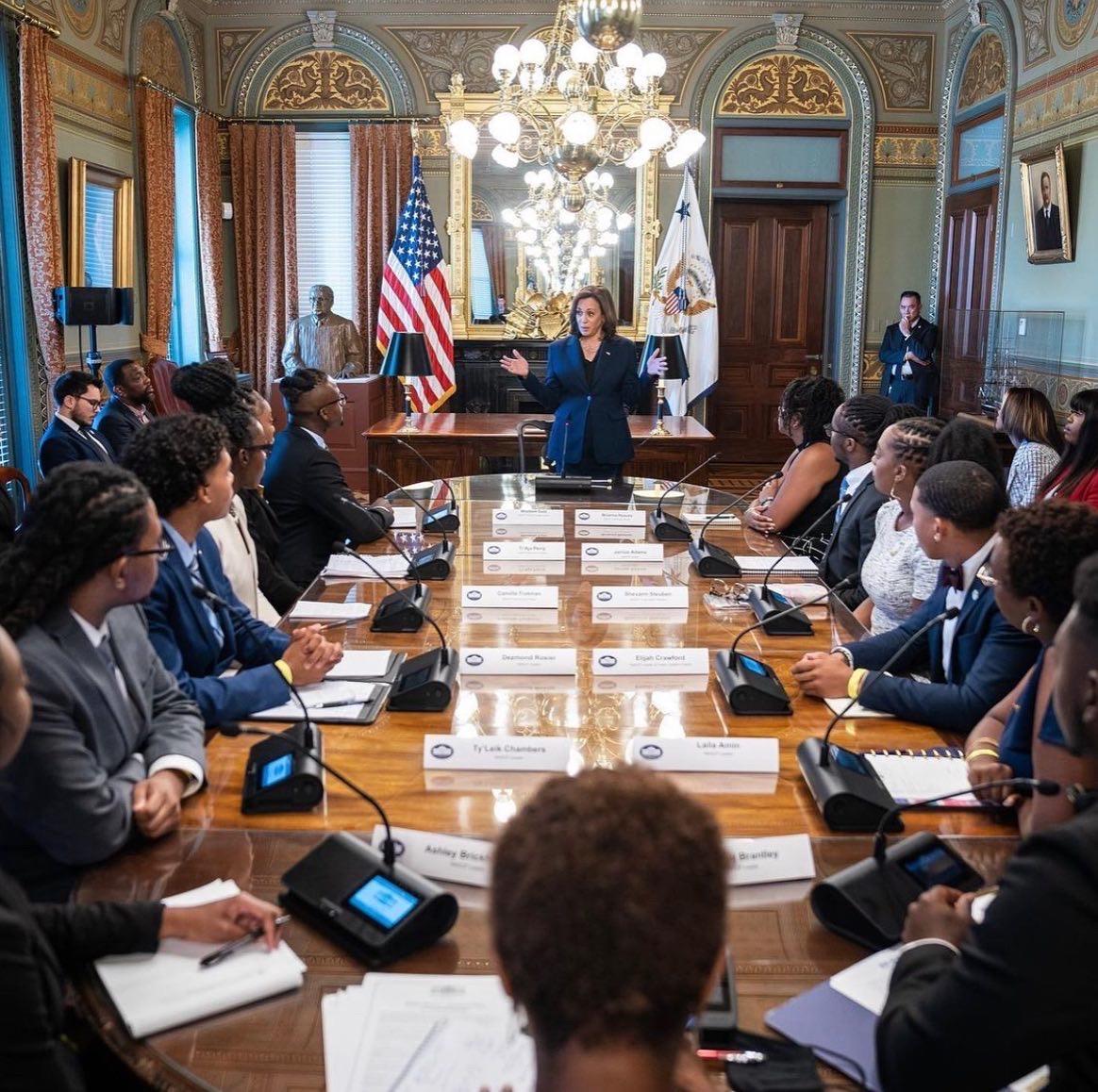 In the conversation, Adams said the group talked about voting rights/democracy, policing, and the economy: student loan forgiveness. Prior to the meeting with the vice president, they met with senior staffers, including White House press secretary Karine Jean-Pierre; director of the office of management and budget Shalanda Young; and director of communications Jamal Simmons. 
"It's not every day you get invited to the White House to speak with the Vice President of the United States about issues that impact young Black leaders across the nation," Adams said. "It was a heavy burden to carry, but an honorable one nonetheless."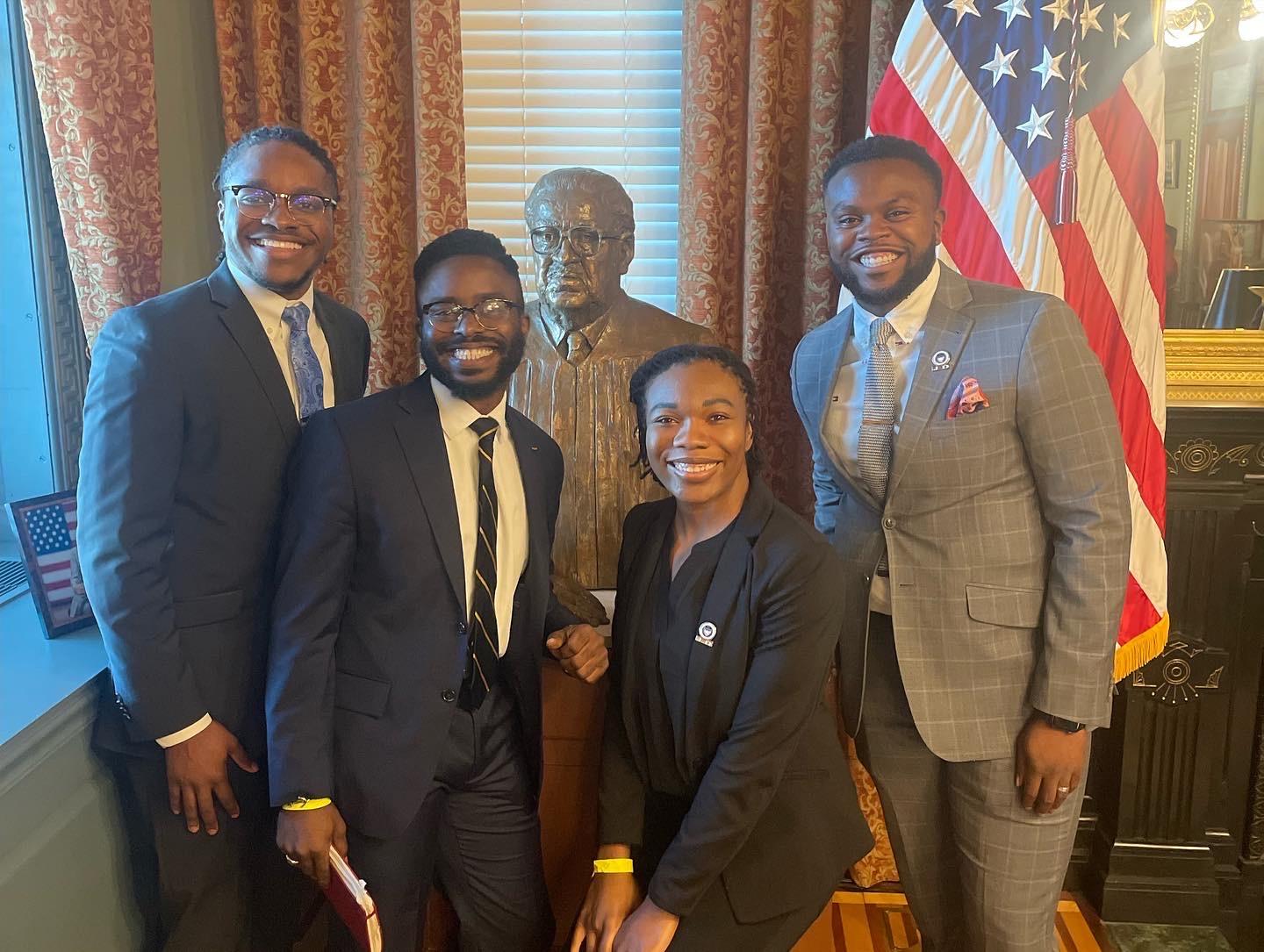 Edgarton weighed in a bit more on his experience:
Howard Law: How did it feel being a part of such an incredible event like this?
Edgarton: I feel incredibly honored and blessed to be a part of a group of student changemakers engaging in conversations with an HBCU trailblazer such as Vice President Harris. To be in a room where world leaders have gathered to discuss and enact policy is truly humbling.
Howard Law: What was your favorite part of the event? Why?
Edgarton: My favorite part of the event was hearing Vice President Harris' remarks on the importance of HBCU's and her commitment to continuing the conversation with student leaders to create change for the improvement of the world for the next generation.
Howard Law: What did you take from this event that will stick with you?

Edgarton: Vice President Harris said that there are two things people remember about you: what you did, and how hard others worked to try to stop you. In order to truly be great, you will sometimes have to go against the grain and pave your own path. This may upset some people, but if my goal is to create a better tomorrow for all of us, then let the haters and naysayers come.