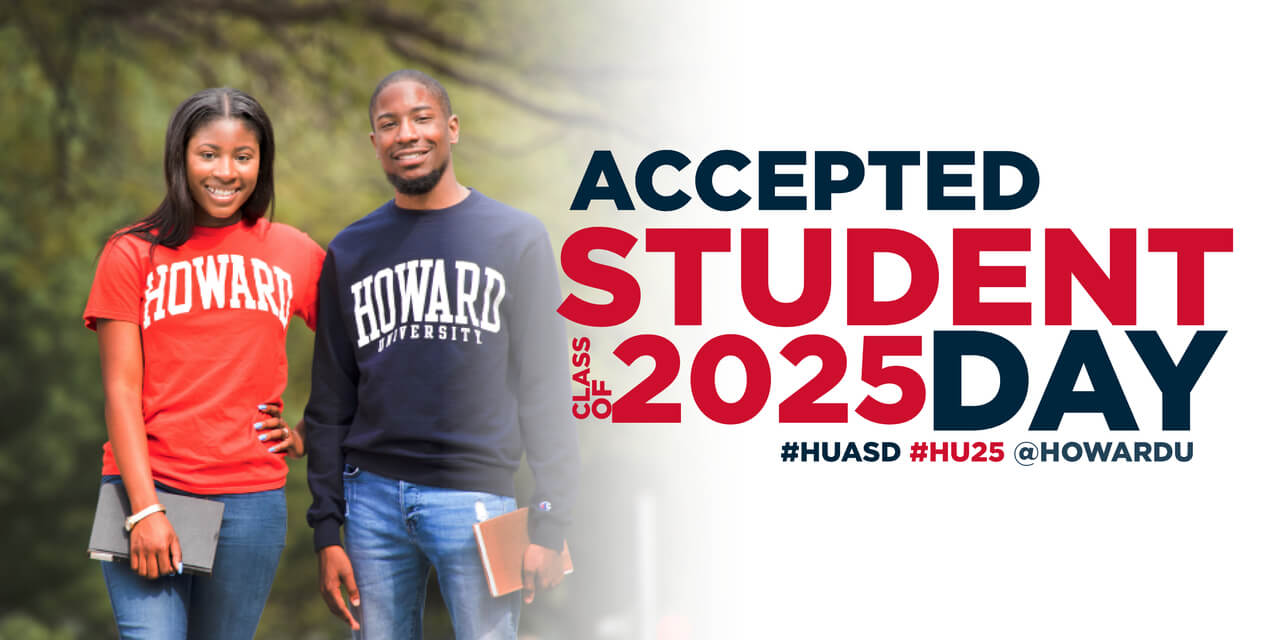 WASHINGTON – Howard University's annual Accepted Student Day (ASD) is virtual for the second time in a row with invitations to over 10,000 students. On Friday, April 16, accepted students will have an opportunity to gain more insight into what the University has to offer before making their final decision to enroll for the upcoming academic year.
"I am excited to connect with the future Bison of the Class of 2025 on this special day," said President Wayne A. I. Frederick. "As we solidify this incoming class, we will extend our gratitude to the future students, their families, counselors, and our dear alumni who have encouraged them to consider Howard University to further their academic careers despite their circumstances."
The invited students will receive all-encompassing details on their financial aid options; a detailed preview of the schools and colleges from deans and faculty; and supplementary material about housing, campus activities, athletics, clubs, and more.
For the past three years, Howard University has seen a double-digit increase in applications. This year, early admission/early decision applications increased by 13.4 percent and 17.9 percent respectively. Regular decisions followed a sharper increase at 24.8 percent, with an incoming GPA of the accepted students at 3.66 and SAT scores averaging 1220.
"We carefully reviewed each student application, and offers were extended to those students who have the greatest potential to excel in our culturally diverse and rigorous academic setting. We value and appreciate that the Class of 2024 also wants to check us out as well," said Anthony E. Jones, associate provost and assistant vice president of enrollment management.
Students have until May 1, 2021 to submit their deposits to reserve a space in Howard University's Class of 2025.
# # #
About Howard University
Founded in 1867, Howard University is a private, research university that is comprised of 13 schools and colleges. Students pursue more than 140 programs of study leading to undergraduate, graduate and professional degrees. The University operates with a commitment to Excellence in Truth and Service and has produced one Schwarzman Scholar, three Marshall Scholars, four Rhodes Scholars, 12 Truman Scholars, 25 Pickering Fellows and more than 165 Fulbright recipients. Howard also produces more on-campus African-American Ph.D. recipients than any other university in the United States. For more information on Howard University, visit www.howard.edu.
Media Contact: Imani Pope-Johns, public relations manager, Imani.popejohns@howard.edu