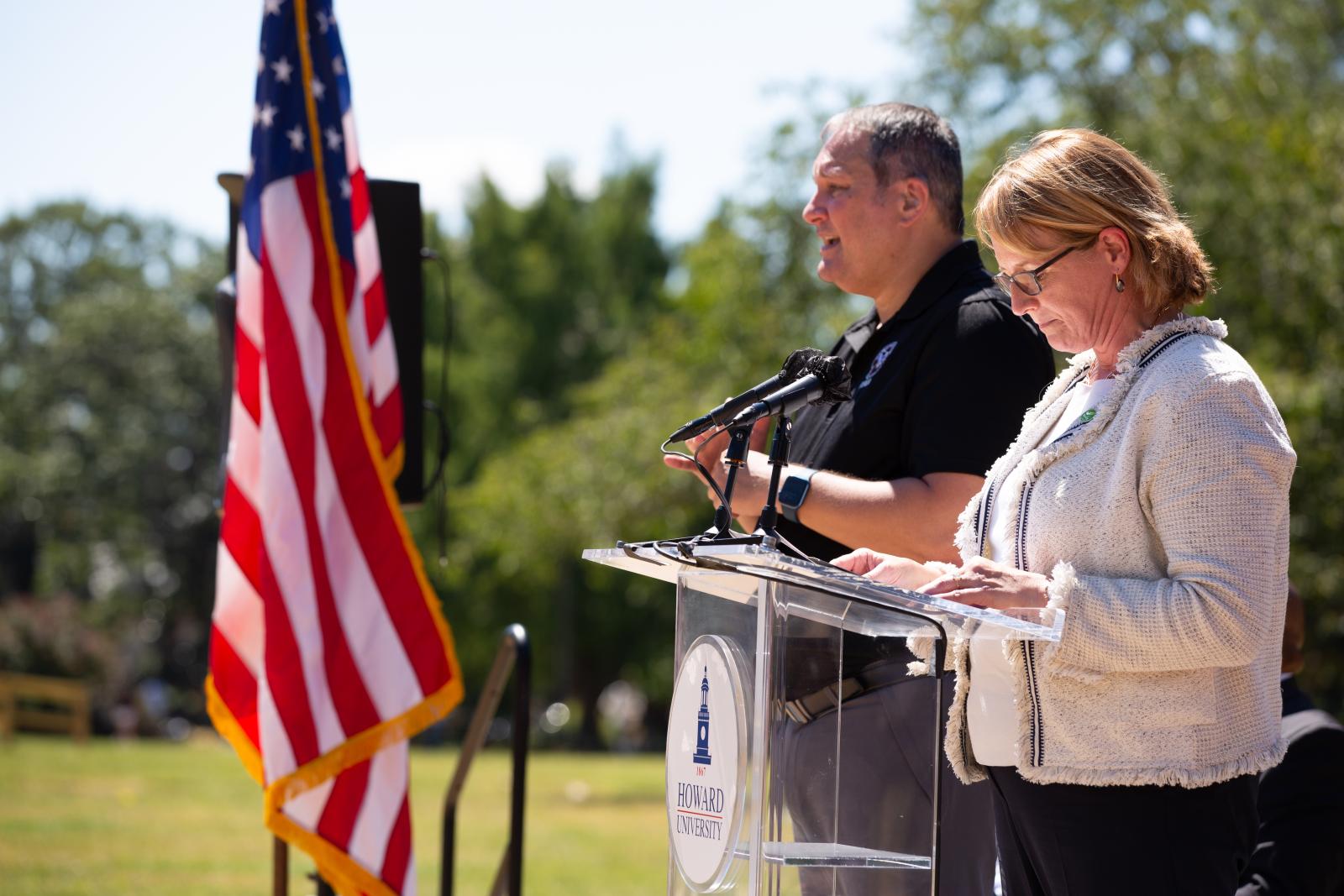 WASHINGTON – A delegation of emergency management professionals joined dozens of Howard University students on the Yard yesterday as Howard and the Federal Emergency Management Agency (FEMA) hosted a historic launch event for National Preparedness Month. 
Howard is the lead institution in a coalition of historically Black colleges and universities nationwide looking to work with the agency to support disaster readiness in African American communities. FEMA Administrator Deanne Criswell held a morning meeting with students and served as the keynote speaker for an afternoon press conference, pledging FEMA's commitment to saving lives under an awareness campaign theme of 'A Lasting Legacy.' 
"This theme is centered on black and African American communities' devotion to creating and protecting a legacy for future generations," Criswell said."The message is this: the life you have built is worth protecting."
National Preparedness Month is an observance held each September to raise awareness about the importance of preparing for disasters and emergencies that could happen at any time. Howard is the first college or university to host a national launch event for the annual campaign. To honor the partnership, FEMA produced a special public service announcement featuring Howard students, which will be featured as part of its campaign. 
"This is a day to honor collaboration, but it is also a symbolic gesture of caution," said Tashni Dubroy, Ph.D., executive vice president and chief operation officer of the University. "Howard, like many campus communities throughout the country, knows well the pain associated with impacts caused by natural and man-made disasters. We welcome faculty and students from all corners of the globe who come to Howard with the goal of transforming their lives into solutions for the geopolitical, ecological, and economic factors that impact environmental vulnerability."
###  
Media contact: Misha Cornelius; misha.cornelius@howard.edu