In Maurice Hines, celebrated dancer, singer, actor and choreographer, Tracy E. Hopkins (BA '92) saw a subject with a compelling story who deserved greater recognition and more widespread familiarity.
"Honoring Black elders is really important to me," Hopkins says. "I'm glad we were able to give Maurice his flowers with this film."
Maurice Hines rose to stardom alongside his younger brother, Gregory Hines. As children in the 1950s, the brothers formed a trio along with their father, known as Hines, Hines and Dad. Specializing in tap dance, the family outfit performed on television and traveled the world, captivating audiences with their song and dance routines.
Hopkins spent her career writing and reporting on arts and entertainment, but had never done a documentary. When the opportunity arose to work with her husband, John Carluccio, on the documentary "Maurice Hines: Bring Them Back" about multidimensional talent Maurice Hines, Hopkins didn't back down from the challenge of doing something she had never done before.
"I have this background in arts and entertainment journalism, interviewing performing artists and creative people. And as a writer, as a journalist, I know how to research and set up stories. So in a way, I've always been producing," Hopkins says. "[John] recognized those transferable skills and brought me in to work on the project as a writer and producer."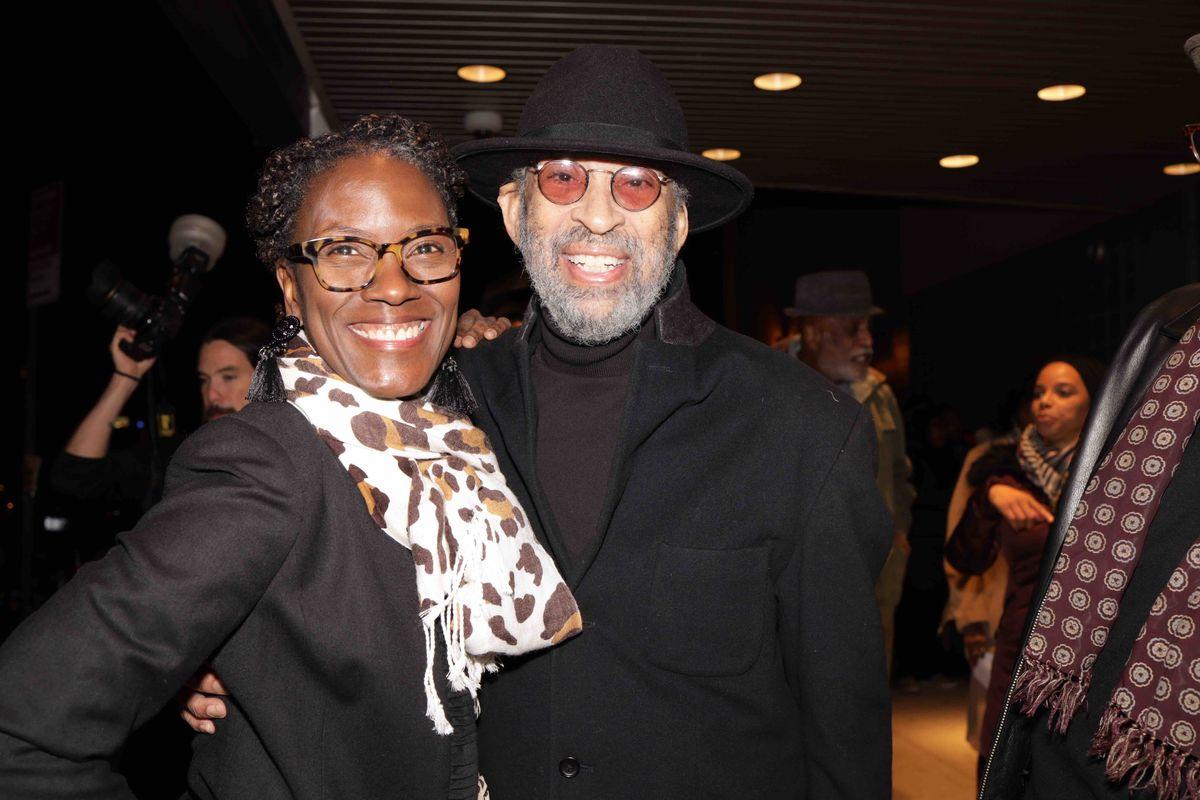 The documentary leverages present-day interviews with Maurice Hines as well as a wealth of historical video footage to chart the course of the brothers' tumultuous relationship – from partners and collaborators and co-stars, to their independent solo careers and personal and professional estrangement, and to their ultimate reconciliation in the years before Gregory Hines's death in 2003.
Both brothers had influential careers that took them from Broadway to Hollywood. Gregory Hines enjoyed greater fame and personal success as he performed more on television and in movies as well as on stage, culminating in winning a Tony Award for best actor in a musical for his performance in "Jelly's Last Jam." During his acceptance speech, which came when the two brothers were estranged, Gregory Hines notably did not acknowledge his brother even as he thanked his other family members. Maurice Hines would take over the leading role in the musical after his brother stopped performing.
Even as the documentary explored the complexity of the brothers' relationship, Maurice Hines only spoke positively about his brother. When one interview in the film turned to his Gregory Hines' Tony Awards acceptance speech, Maurice Hines, who turned 75 during the filming of the documentary, declined to talk about.
"[Maurice] is someone who will talk Gregory up more than he will give himself credit for. I think his motivation is just as to preserve his family's legacy and what they've accomplished and what they mean to Black entertainment and Black culture. Gregory's not here. He's the keeper of the Hines brothers' legacy. I think that's something that's important to him," Hopkins says. "But hopefully, he was able to take away a sense of pride in his own accomplishments. Hopefully he was able to see how great he is because I think I think that's hard for him to see."
The documentary featured interviews with prominent figures in the world of the performing arts, who touted Maurice Hines's influence in the world dance and his impact as a mentor on today's generation of performing artists. Debbie Allen, esteemed Howard alumna, who is listed as an executive producer on the documentary, is a friend of Maurice Hines and spoke about the significance of his career. In recent years, Maurice Hines has been a visiting master teacher at the Debbie Allen Dance Academy and University of Hartford.
Throughout his career, Maurice Hines was outspoken in the difficulties he faced as a Black artist. The documentary includes footage of his appearances in interviews and talk shows, where he clearly spoke his mind without fear of retribution or backlash.
"I think that that hurt his career, his tendency to be very outspoken. His message is to be yourself and to be honest with who you are and to be fearless," Hopkins says. "I think that's why this project is important. The audience gets to meet someone who maybe [they] didn't know about. Maurice has a great personality. If you watch the film, you can't help but be inspired and learn something from his life and seven-decade career. Viewers may recognize themselves or someone they know in [his story]. If you don't know him, [the documentary] is an invitation to meet and fall in love with this charismatic, complicated elder showman."
The documentary was the Metropolis competition winner in DOC NYC 2019 and won best documentary at the 2020 American Black Film Festival. It is streaming on STARZ through Summer 2023 and is available on iTunes.
* The image at the top of the article is courtesy of CINQUA