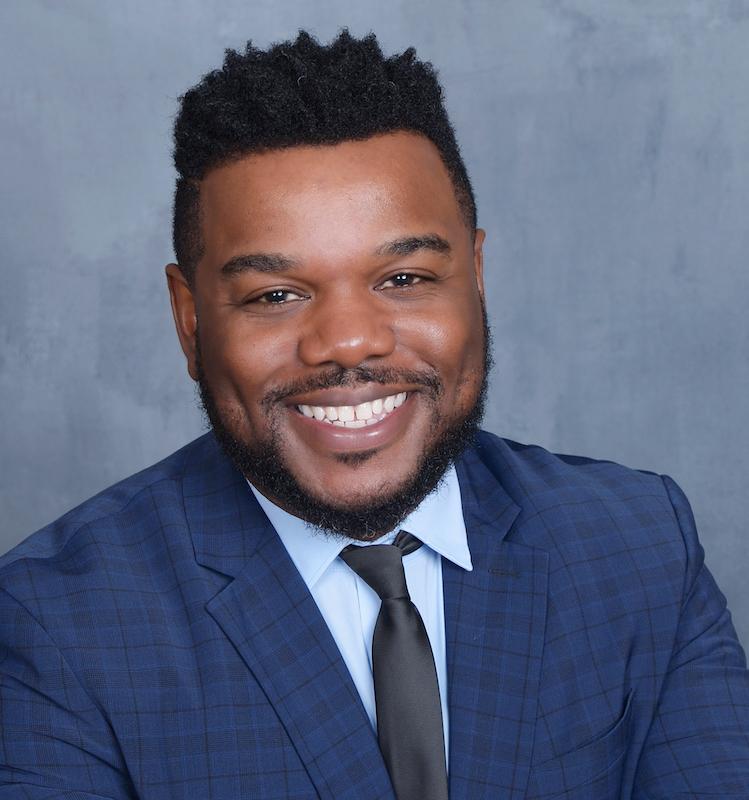 As a member of the LGBTQ+ community, Adrian Mayse, Ph.D., chair and associate professor in the Department of Accounting, emphasizes the importance of students' comfort on campus and with their instructors. Growing up in conservative Mississippi, he was not always supported in being his authentic self. Being able to support his students in their journey of self-discovery is high priority.  
"Sometimes, I see students outside of school, and I want them to feel comfortable," says Mayse. "I want to let them know that they have somewhere to come to. If they have a question, they can come to my office, send me an email or contact me on social media."  
In support of the LGBTQ+ community on campus, the Howard University LGBTQ+ Advisory Council serves as an outlet for queer students to have their needs addressed. Housed in the Office of Student Affairs, the HU Advisory Council is a student-led organization comprised of faculty and leaders of queer advocacy campus organizations. Every month, students meet with concerned faculty members who rally together to elevate student concerns to University administration. 
Mayse has been a member of the council since 2018. "They do a lot of great work. It is a place for all the different student groups – CASCADE, oSTEM, GLAAD, Outlaw – [to] all come together and provide reports, updates and share information. It's a central hub for what was happening in their own respective organizations," says Mayse. 
One of the organization's major accomplishments was the introduction of gender-neutral restrooms on campus, a largely student-led initiative. The council has also been working toward providing LGBTQ+ friendly housing and collecting data on how many students are part of the community. The council also supports the annual Lavender fund, which provides scholarships to LGBTQ+ students. 
Although there remains work to be done, Mayse has seen significant progress happening on campus. "I hope the council continues to support and advocate for students. It was always student led, but now it seems more student focused, which is great. From what I've seen on social media, there's been more visibility as well, which is great to see," he says. 
Support for the queer community at Howard continues to grow. In Mayse's experience, the Howard community has been welcoming and supportive of him and his self-expression. Last year, the University established the Intercultural Affairs and LGBTQ+ Resource Center to advocate for queer students, raise awareness of their issues and build meaningful partnerships with members of the community. The HU LGBTQ+ Advisory Council, now under the purview of the center, is evolving to increase its impact on the HU community.  
Mayse's message to the queer community on campus: "Get involved with the organizations that we have, and if there's not an organization with which you identify, create a new one. I know it's easier said than done but try to live each day as authentically as you can."