WASHINGTON, D.C. (November 27, 2017) -- Marie Plaisime, a second-year doctoral student of medical sociology in Howard University College of Arts and Sciences and Graduate School Department of Sociology and Criminology, is selected as one of forty students in the 2017 cohort of the Health Policy Research Scholars program. Plaisime joins a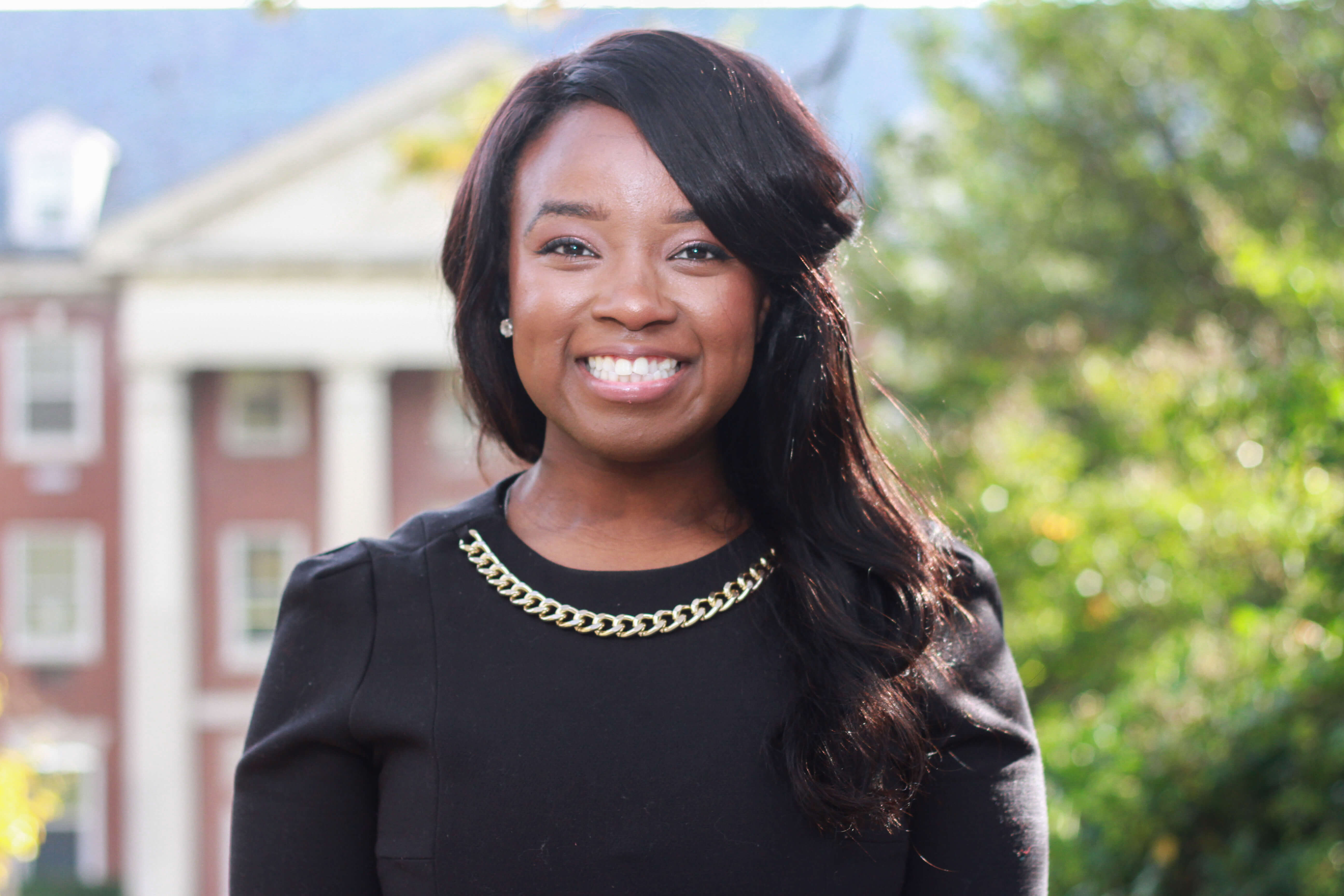 diverse group of scholars from across the country whose aspirations are to apply research to advance health and equity, and innovation to help build a Culture of Health, one that enables everyone in America to live longer, healthier lives. The Health Policy Research Scholars program is led by The George Washington University with support from the Robert Wood Johnson Foundation.
As part of the Health Policy Research Scholar Program, Plaisime will explore the linkages between unconscious bias and health care processes and outcomes. Committed to investigating the complex interactions between race and health and engaging in collaborative translational research and innovative policy formation, Plaisime's research interests include examining the roles that physicians, nurses, patients, and health advocates play in shaping health inequity. 
According to Plaisime, "such an inquiry will have significant policy implications, particularly in affirming health policies and practices that promote access to prevention and treatment for all."
Plaisime's interest in health services research and provider-bias was first initiated during her master's program at Drexel University while researching health providers' formative experiences with Black male patients.
"For my master's thesis, I examined the occurrence of racial preference in clinical settings and explored how the social constructs of race and gender contributed to health disparities experienced by Black men," says Plaisime.  "I chose to come to Howard University to further my understanding of the socioeconomic factors that contribute to health disparities and investigate the social issues that shape the culture of medicine."
HU Associate Professor of Sociology & Anthropology Marie-Claude Jipguep-Ahktar has been Plaisime's academic advisor and mentor since August 2016, as well as her professor for Urban Sociology and Social Stratification, and recommended Plaisime apply for the HPRS program.
"Part of Howard University's core mission is to develop distinguished, historically aware, and compassionate students who are intent on discovering solutions to human problems in the United States and throughout the world," says Jipguep-Ahktar.  "Marie represents the best that Howard offers the nation and the world. She is steadily building confidence in herself as an applied sociologist whose research interest lie at the nexus between provider-bias and its influence on racial health disparities. She has the potential to make significant contribution to health equity through the establishment of healthy communities."
During the four-year program, Plaisime will develop high-level leadership skills through professional coaching, mentoring, networking, and an advanced leadership curriculum. While participating in the program she will continue studying full-time and applying new knowledge and leadership within her home institution at Howard University, to advance a Culture of Health—one that places well-being at the center of every aspect of life.
"This new cohort of scholars is committed to research that challenges long-held notions about the health of our communities," says Harolyn M.E. Belcher, MD, MHS, program co-director, Health Policy Research Scholars, Director of the Center for Diversity in Public Health Leadership Training and professor, Johns Hopkins University. "I am thrilled to work alongside them as they continue to develop into the kind of leaders that can enact real change and ultimately build a Culture of Health." Additional partners providing training and coaching to scholars include: AcademyHealth, Mayo Clinic, University of California—Los Angeles, and University of Michigan.
Health Policy Research Scholars is one of a number of leadership development programs supported by the Robert Wood Johnson Foundation (RWJF). These programs continue RWJF's legacy of supporting the development and diversity of leaders. Initially focused on health and health care, the programs have been expanded, because the Foundation knows that building a Culture of Health requires all of us in every sector, profession, and discipline to work together. The next application period for many of these programs will open in early 2018. Additional information is available at healthpolicyresearch-scholars.org.
###
-------------
Photo by: Ashton Myles (B.B.A. '18)