The annual football classic between Howard University and Lincoln University was a Thanksgiving tradition. Viewers bundled up and hustled down to Griffith Stadium, where the Washington Senators played during baseball season (the site now serves as the location of Howard University Hospital). The diamond was transformed into a football field; the all-male cheer squad recited their yells and sang their songs; the crowd went wild in the steel-and-concrete stands.
In 1919, the rumblings about a Howard Homecoming first began. Both Lincoln and Howard acknowledged the concept of homecoming at other universities and wondered, why not host Homecoming at our respective HBCUs? At the same time, Alain Locke's New Negro Movement was underway; with it, an exciting decade of thoughts and ideas were breaking ground – including the idea of welcoming back Howard alumni to campus as a biennial event.
Howard welcomed alumni back for its first-ever Homecoming in 1924.
1924 marked a monumental year for Howard: The Bison yearbook became fixed in its brand for the second year, consistent up to present day. Zora Neale Hurston launched the Hilltop newspaper. And Howard welcomed alumni back for its first-ever Homecoming.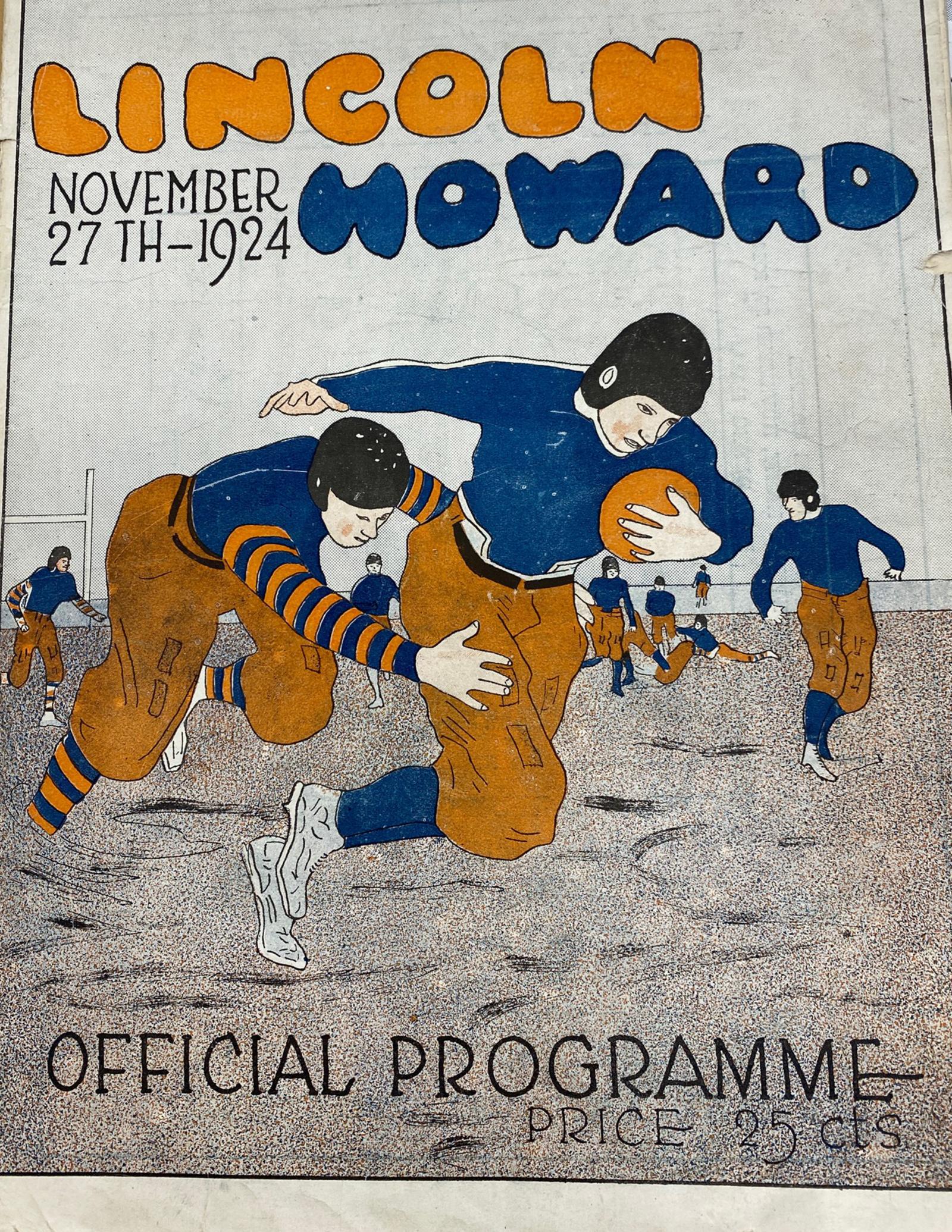 In an article dated November 7, 2024, written in the new Hilltop by Emory B. Smith ('14, JD '19), "Howard's campus is to be illuminated as at Commencement time. The Alumni Association is to have a three-day reunion. The University will give a reception in honor of the alumni in the Dining Hall, Friday evening, November 28. At Griffith Stadium, just before the kick-off on Thanksgiving Day, our old football players will be honored by the Board of Trustees and the Department of Physical Education. They will march to the center of the field and receive a felt Letter, 'H,' and the Varsity Certificate in football."
The goal was to target alumni beyond the short distances of Washington and Philadelphia; they wanted those from the Midwest to make an effort to come back to Howard. In the subsequent issues of the Hilltop leading up to the first Homecoming, there was discussion of railroad rates for alumni traveling from Missouri; whether "Reggie" Beamon, who became a dentist in Cincinnati, would bring the 300 songs and yells he personally wrote to the game; and how Elbert Booker ('17) was traveling all the way from Seattle, in an effort to inspire those who didn't live as far to attend Howard's first Homecoming.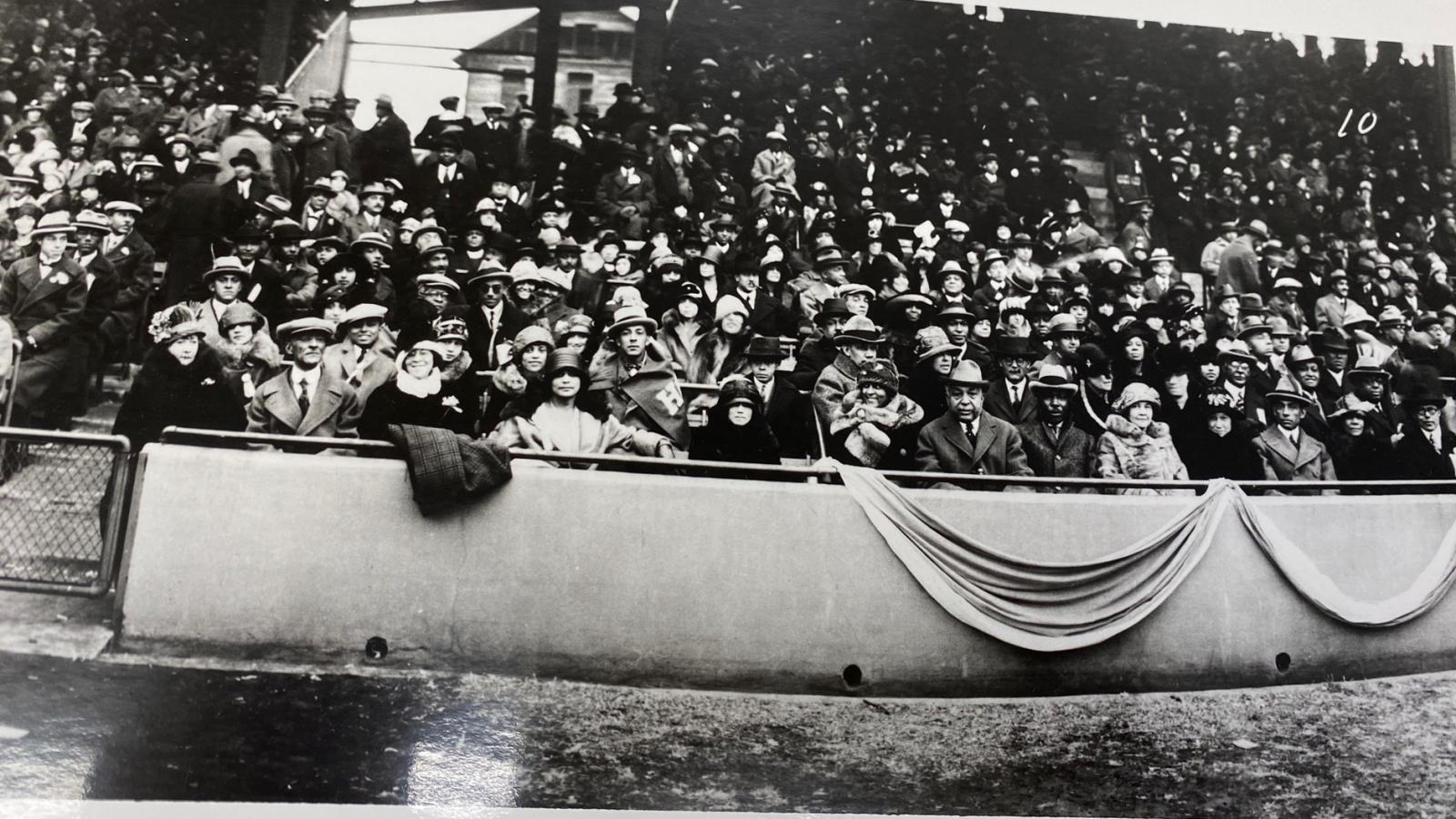 It would be the 30th annual Howard-Lincoln game, one in which Lincoln pummeled Howard with a score of 31-0 (a detail buried on the inner pages of the next Hilltop issue). However, it did not deter Howard from continuing to grow its newfound tradition into a storied legacy for decades to come. 
Wrote one alum in the newsletter, Howard Alumnus: "The unusual spirit manifested by our rabble under the leadership of 'Bulldog' Williams was one of the results of our preparation for the Pep Fest and a demonstration, regardless of the outcome of the game, that might give cheer to the heart of the old grad."