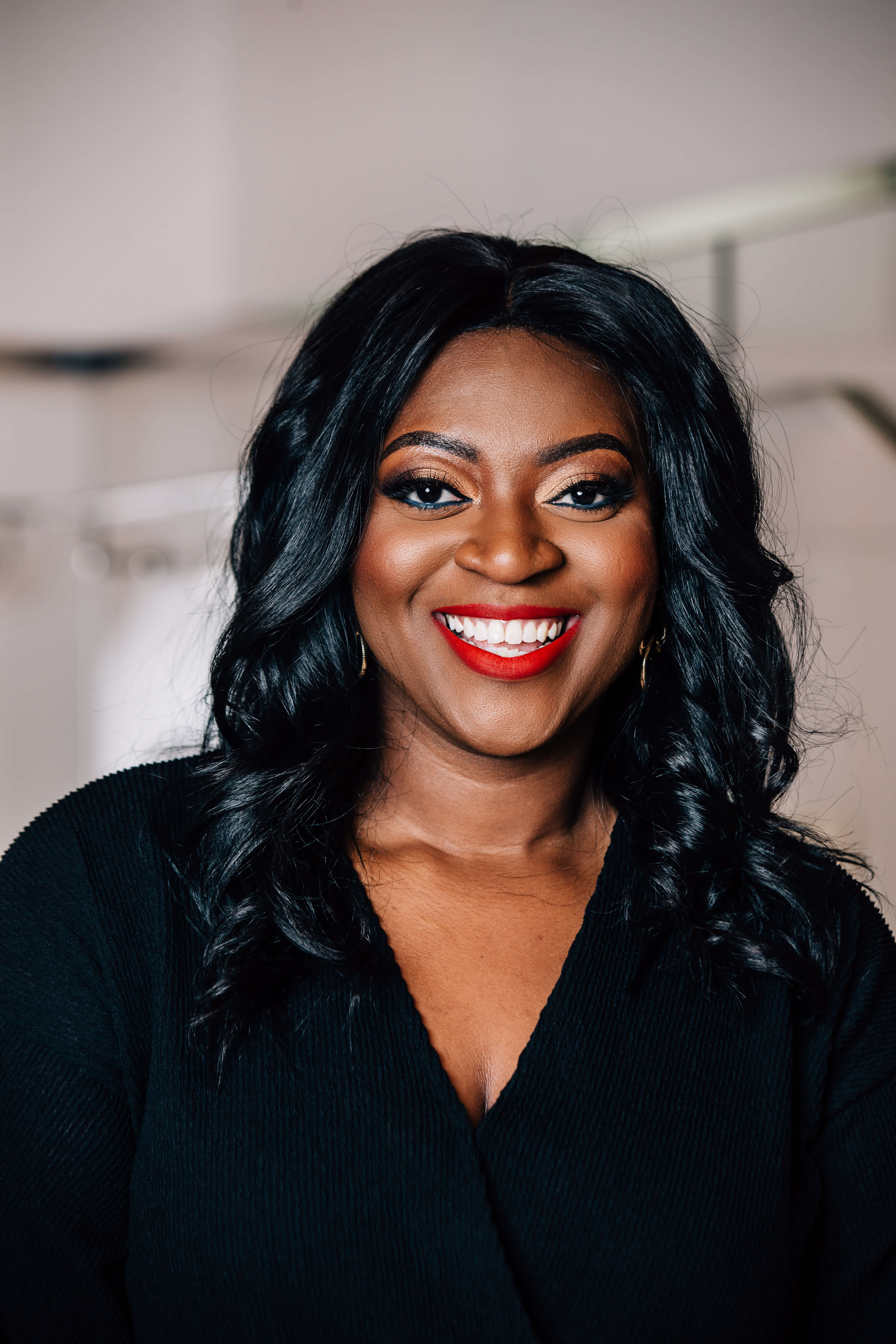 WASHINGTON (January 9, 2019) – H&M, the Sweden-based fashion retailer, recently appointed Howard University alumna Ezinne Kwubiri as the first Head of Inclusion and Diversity for its North America market, the largest of all H&M markets across the globe. Kwubiri is currently developing a comprehensive inclusion, diversity and culture strategy with plans of ultimately disrupting unconscious bias in the workplace, while maintaining a modern and transparent environment. 
"Diversity and inclusion is not a trend, it's not going away," Kwubiri explains. "For companies and organization to maintain longevity and evaluate to the next level, the world is demanding that representation is visible and part of the business values."
Before creating an impressive portfolio of international work experiences and establishing a solid track record of executing with excellence, Kwubiri was an accounting student with plans of following her mother's footsteps as a business industry professional. With her collegiate roots in mind, Kwubiri spoke to the Office of University Communications about her journey to becoming a champion for progressive change.              
Describe the Howard University School of Business from your eyes as a student. What pivotal lessons did you learn during your matriculation?
My fondest memories as a student at Howard University School of Business, is Freshmen Orientation, a program for freshmen students beginning their unparalleled experience at Howard. Everyone on campus knew you were a scholar of the "School of B" as they watched you walk across campus in black, grey and brown business suits for orientation. This foundation in my collegiate life had a tremendous impact on who I am today. I can recall the way we were taught to be present in spaces we were in, work as leaders and team members, and how to introduce ourselves. To this day, I always stand up, introduce myself, acknowledge guests when appropriate and then continue with my question. This simple step makes such an impact when interacting with others – it sets the tone and/or makes you stand out in a group of your peers. My tenure at Howard also reminded me that I have a right to be in the room and have a seat at the table. Another pivotal lesson, was understanding that I was the CEO of my development and excelling in the classroom was not the only important part of this chapter of my life. 
How did your interactions with students, faculty and staff at Howard strengthen your knowledge of the importance of maintaining a transparent environment?
As I reflect on my collegiate experience, I am increasingly grateful of my interactions and relationships. As the Mecca, Howard is a university filled with the brightest students from around the world. My peers and I always say, it is one of the best decisions (Top 5) that we made in our lives! As a student I was surrounded by my Alpha Chapter sorors of Delta Sigma Theta Sorority, Inc., fellow School of B students and faculty while working in the administration office, and the everyday citizens of the world while protesting in the heart of the Washington, D.C. These interactions and experiences showed me how similar, yet different we all are. Being transparent and sharing is a learning tool for others – iron sharpens iron. Life is about learning outside of the classroom. Some things can't be taught by reading a textbook. A productive and transparent dialogue is vital. 
What was your first job post-college? What did you learn?
My post-collegiate career began at a top consulting firm. Though I was excited about the opportunity, I was very unsure about joining. Not because it wasn't a good company, but because I wasn't sure if this is what I wanted to do. Similarly, to declaring my major – accounting. What I did know is that I wanted to follow my mother's footsteps and have a career in business. At that point I started listing what I did not want to do or what I knew I wasn't good at – it's important to be honest with yourself. As I peeled those layers, I got closer to deciding what my career path would be. During this process, I grew my analytical and strategic skills, personal branding, and being the CEO of my growth.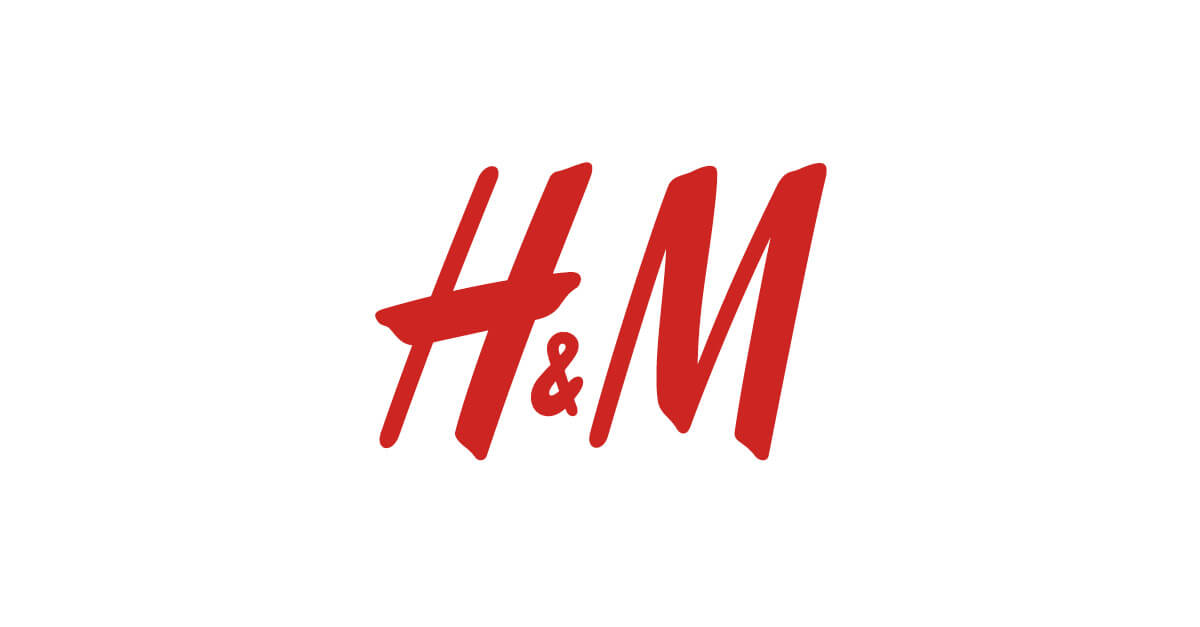 As Head of Inclusion and Diversity for H&M North America, what are your duties? How are you planning to create a more diverse and inclusive environment?
I'm on board as the Head of Inclusion and Diversity for H&M North America to build and activate a strategy for ensuring our workplace mirrors our customer base. A strategy that supports our employees in feeling that H&M is a place of possible; where we believe in representation, welcoming ideas, and the ability to grow within the company. Specifically, I will be driving the strategy in North America, with a large focus in the United States, as H&M's largest market. My role has a close relationship and collaboration with the Global Head of I&D for H&M Group (inclusive of H&M's other brands) based in Sweden. This direct relationship will allow us to have a boarder lens with our multiple brands and markets, assist other markets in driving inclusion and diversity initiatives, and ultimately propelling change within our executive leadership team at the head office. I describe it as being the eyes and ears to the conversations happening in North America, to accelerate and hold our management team accountable of agreed upon initiatives.
On a high level, the plan to create a more inclusive and diverse workplace is grouped in these 3 main themes: Educate, Advocate and Challenge, focusing on our Colleagues, our Customer and our Community (Social Impact). My goal to is drive and hold the company accountable to initiatives we agreed on. 
Why is diversity and inclusion important, particularly in 2018?
Diversity and inclusion is not a trend, it's not going away. For companies and organizations to maintain longevity and evaluate to the next level, the world is demanding that representation is visible and part of the business values. We are witnessing the pivot in various industries, where they are making a solid effort to integrate initiatives that foster such an environment. Also, thinking about attracting talent to your organization; prospective employees want to see the company values, understand its stance on social-economic issues, and its commitment to having an inclusive and diverse workplace that reflects their market. I think this visible movement in the diversity and inclusion space is a strong testament to everyone – there is power in being transparent, equal and rallying together. The people of the world, forced this shift – that is powerful! 
What message does your appointment send to young people of color, particularly young women of color?
In short, "we got next!" Online, you see a lot of content around #BlackGirlMagic, #GirlBoss, #MeToo, Women supporting women, etc. It is telling the world that we will no longer sit in the shadows in fear of being stereotyped and undervalued. All unrepresented communities and those that feel "uninvited" are ready, willing, and taking charge in making their position clear in their organization. It also shows another step forward in the journey of equality and representation. Change isn't easy and it doesn't happen overnight. I hope young people of color, see me and know that it is possible. There is space for them to combine their purpose, passion and skills in the corporate world that directly impacts change.
###
About Howard University
Founded in 1867, Howard University is a private, research university that is comprised of 13 schools and colleges. Students pursue studies in more than 120 areas leading to undergraduate, graduate and professional degrees. The University operates with a commitment to Excellence in Truth and Service and has produced four Rhodes Scholars, 11 Truman Scholars, two Marshall Scholars, one Schwarzman Scholar, over 70 Fulbright Scholars and 22 Pickering Fellows. Howard also produces more on-campus African-American Ph.D. recipients than any other university in the United States.  For more information on Howard University visit www.howard.edu.
Media contact: Ramzey Smith, Office of University Communications, ramzey.smith@howard.edu