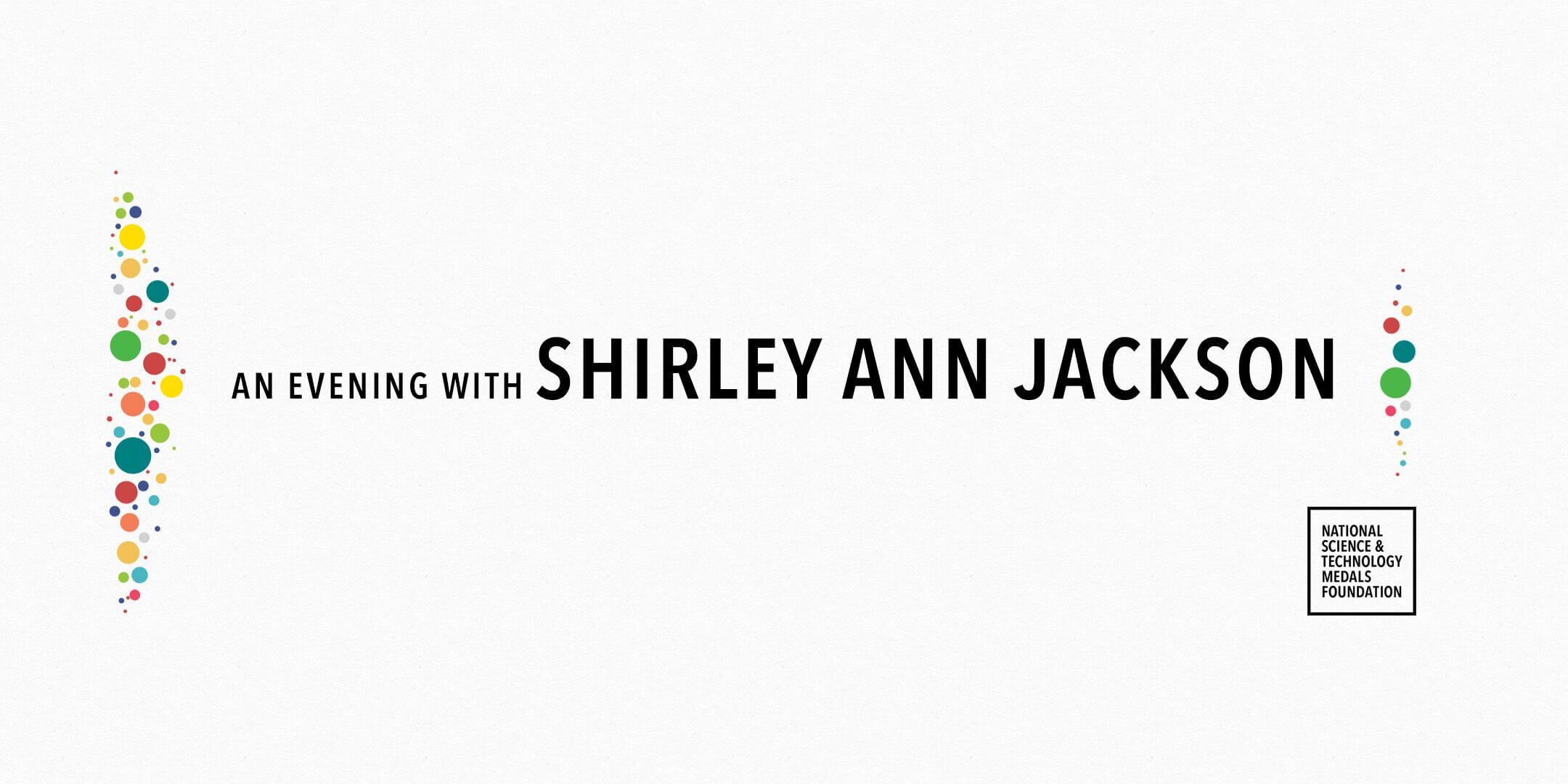 WASHINGTON – The National Science & Technology Medals Foundation (NSTMF) supported by Rensselaer Polytechnic Institute will host "An Evening With Shirley Ann Jackson" at Howard University, Thursday, April 25, beginning at 5:30 p.m. inside the Founders Library Browsing Room.
In an intimate conversation, to be held April 25, renowned physicist Shirley Ann Jackson, Ph.D. will speak to the Howard University community about the brilliant moments, as well as the many challenges, that make up a long career full of many "firsts." She is the first African American woman to earn a Ph.D. from MIT and to be awarded the National Medal of Science. She currently serves as the 18th President of Rensselaer Polytechnic Institute and is the former chair of the U.S. Nuclear Regulatory Commission, appointed by President Clinton. The evening's conversation will be led by the Vice President of Research at Howard, Bruce Jones, Ph.D. 
"An Evening With Shirley Ann Jackson" is part of the NSTMF's 2019 "An Evening With" (AEW) series, which the organization launched in 2017 to connect students and members of the public with the greatest minds in science and technology. The events, held throughout the year and around the country, provide audiences with an opportunity to pull back the curtain on scientific discovery and technological innovation.
"An Evening With Shirley Ann Jackson" offers audiences unparalleled exposure to a champion for the next great STEM generation.
"We are honored to bring Dr. Jackson to the AEW stage in her hometown and to be able to share her story with students from her high school and the greater Howard community. As a trailblazer, a leader, and a champion for many marginalized groups in STEM, Dr. Jackson is a beacon for those who would follow in her footsteps," said Andy Rathmann-Noonan, executive director of the National Science and Technology Medals Foundation.
"The Office of Research is truly honored to assist in bringing President Shirley Ann Jackson to the Howard University campus and we are eternally grateful to the National Science & Technology Medals Foundation for serving as sponsor and host," said Jones. "Dr. Jackson holds a long and distinguished career, and her words and wisdom shared will be an inspiration to all who attend."
The discussion, which takes place from 5:30 to 7:30 p.m. in the Founders Library at Howard University, will be webcast live on Facebook and YouTube.
ABOUT THE SPEAKERS
Shirley Ann Jackson— The Honorable Shirley Ann Jackson, Ph.D., has served as the 18th president of Rensselaer Polytechnic Institute since 1999. She served as Co-Chair of the United States President's Intelligence Advisory Board from 2014 to 2017 and as a member of the President's Council of Advisors on Science and Technology from 2009 to 2014. Before taking the helm at Rensselaer, Jackson was Chairman of the U.S. Nuclear Regulatory Commission from 1995 to 1999. In 2016, Dr. Jackson was awarded the National Medal of Science for her work in condensed matter physics and particle physics and for science-rooted policy achievements. Jackson holds an S.B. in Physics, and a Ph.D. in Theoretical Elementary Particle Physics, both from MIT. 
Bruce Jones — Bruce Jones, Ph.D. is currently Vice President for Research at Howard University and boasts more than 25 years of academic and administrative experience in higher education and the nonprofit sector. Most recently, he served in a number of roles with the University of Houston, including vice provost for Academic Programs and interim vice provost and dean of the Graduate School. Over the course of his career, Jones has held two endowed chair professorships; one with the University of Missouri and another with the University of South Florida, where he grew an external grant portfolio from an estimated $625,000 to more than $30 million. Jones, a Babylon, New York native, earned a bachelor's degree from Adelphi University before earning master's and doctoral degrees from Columbia University.
ABOUT THE NATIONAL SCIENCE AND TECHNOLOGY MEDALS FOUNDATION
The NSTMF is a nonprofit organization working to build a future of scientific and technological excellence in the United States by connecting students to National Medal of Science and National Medal of Technology and Innovation Laureates and other STEM experts. To learn more about the Foundation, visit www.nationalmedals.org. 
ABOUT RENSSELAER POLYTECHNIC INSTITUTE
Founded in 1824, Rensselaer Polytechnic Institute is America's first technological research university. Rensselaer encompasses five schools, 32 research centers, more than 145 academic programs, and a dynamic community made up of more than 7,900 students and more than 100,000 living alumni. Rensselaer faculty and alumni include more than 145 National Academy members, six members of the National Inventors Hall of Fame, six National Medal of Technology winners, five National Medal of Science winners, and a Nobel Prize winner in Physics. With nearly 200 years of experience advancing scientific and technological knowledge, Rensselaer remains focused on addressing global challenges with a spirit of ingenuity and collaboration.
ABOUT HOWARD UNIVERSITY
Founded in 1867, Howard University is a private, research university that is comprised of 13 schools and colleges. Students pursue studies in more than 120 areas leading to undergraduate, graduate, and professional degrees. The University operates with a commitment to Excellence in Truth and Service and has produced four Rhodes Scholars, 11 Truman Scholars, two Marshall Scholars, one Schwarzman Scholar, over 70 Fulbright Scholars, and 22 Pickering Fellows. Howard also produces more on-campus African American Ph.D. recipients than any other university in the United States. For more information on Howard University visit www.howard.edu
CONTACTS
Allison Courtin, NSTMF, allison@nationalmedals.org

Reeve Hamilton, Rensselaer Polytechnic Institute, hamilr5@rpi.edu
Ramzey Smith, Howard University, Ramzey.smith@howard.edu
###