On September 20, Enterprise Community Partners, leaders and staff participated in the prestigious Executive Leadership Series at the Howard University School of Business (HUSB). Enterprise is the first nonprofit invited to participate in the series, which brings business leaders from around the country to share insights and advice with HUSB students. 
Enterprise Community Partners CEO Terri Ludwig, Enterprise Community Investment President and CEO Charles Werhane, and Vice President and Mid-Atlantic Market Leader David Bowers led an interactive discussion on the topic of social enterprise as a force for good in communities. Students learned about Enterprise's work in the D.C. region and across the country, and how social enterprises can help solve some of our nation's most pressing social problems.
"I found this presentation interesting and was particularly inspired with how broad Enterprise's reach is — from affordable housing to green communities, even to tribal land homeownership, Enterprise is truly changing people's lives from the ground up," said Morgan Dantlzer, a marketing major at HUSB. 
Other students said the discussion helped to clarify the breadth and type of work nonprofits do, and they were inspired to think about future career opportunities in the nonprofit sector. "It piqued my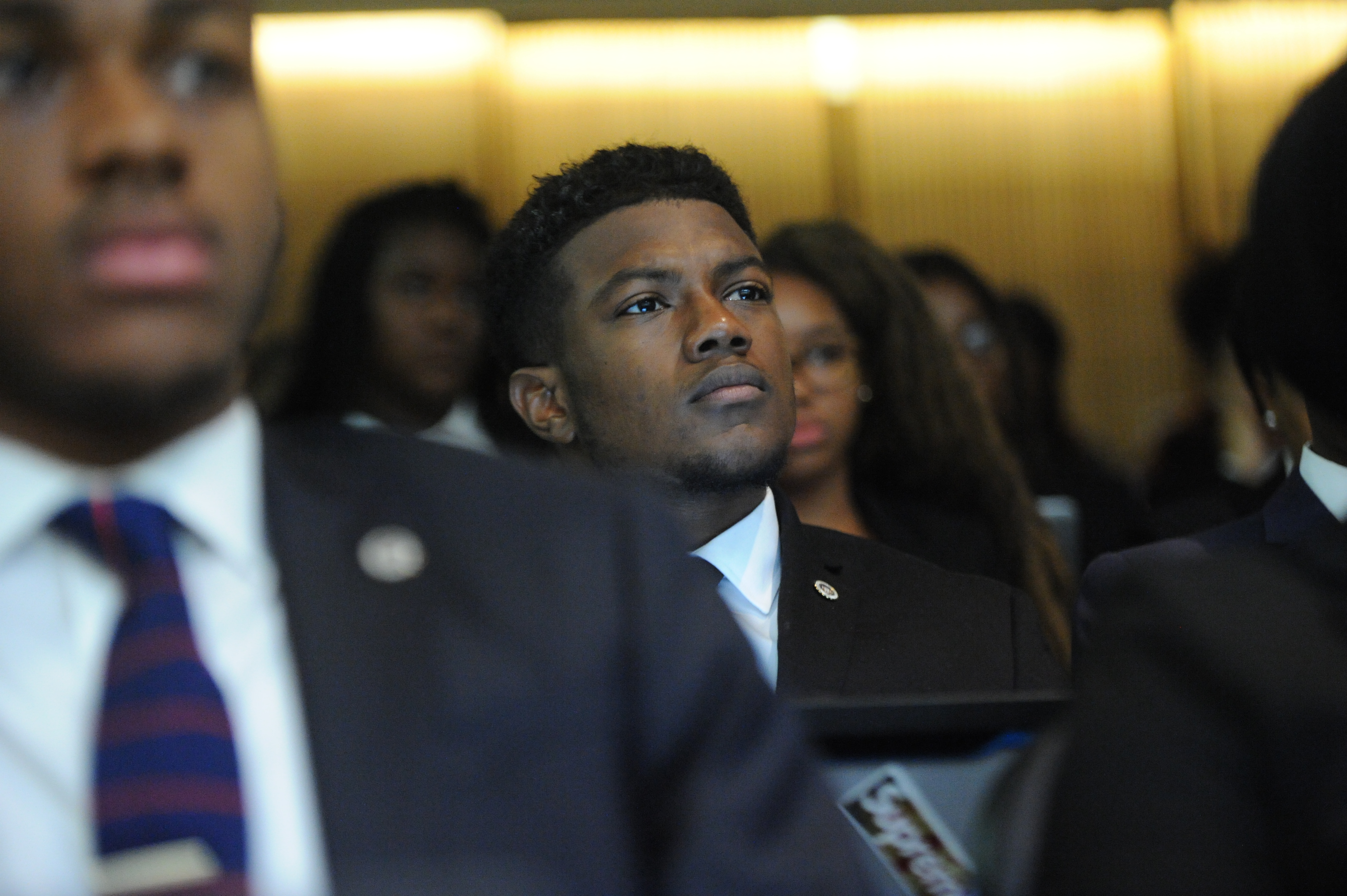 interest in knowing I can apply and grow my passion for finance and real estate, while still having the ability to change the lives of many," said Enzo Loe, an accounting major.
Enterprise is exploring options for an ongoing relationship with Howard University to connect students to educational and career opportunities and build a pipeline bringing new talent to Enterprise and the industry. 
"It's our responsibility to help shape the next generation of affordable housing and community development leaders," said Terri Ludwig. "It was an honor to meet with the students at Howard and I was very impressed by the passion and thoughtfulness they brought to the dialogue."
Lorraine Collins, director of public policy and external affairs on Enterprise's New York team, played a key role in coordinating this opportunity and was among our many proud Howard alumni who attended. "It's hard to put into words just how much last week meant to me both personally and professionally," she said, "to have the opportunity to connect my alma mater with my passion-profession."
*Photos courtesy of Enterprise Community Partners*
Media Contact: misha.cornelius@howard.edu