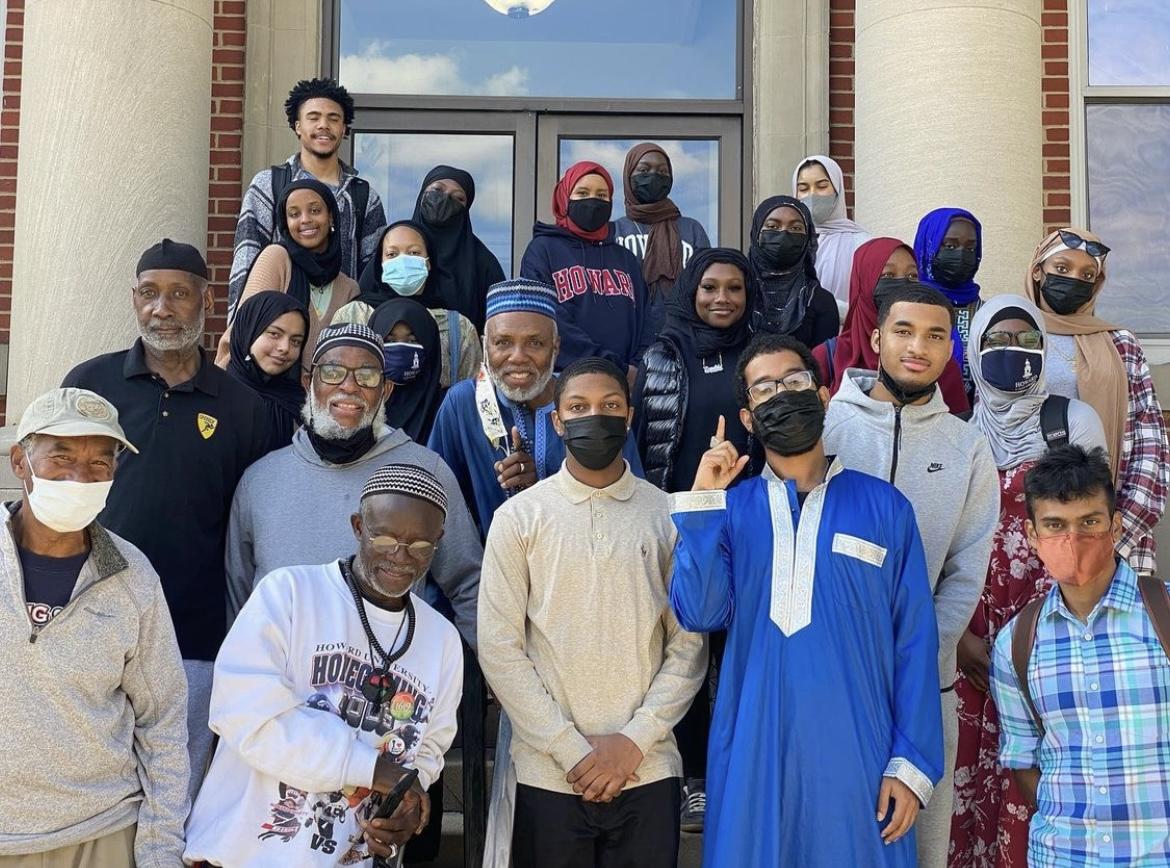 Sanaa Haamen is a senior biology major and chemistry minor from Gwynn Oak, Maryland. She is the president of the Howard University Muslim Students Association (MSA), where she is responsible for running monthly meetings, organizing events, and connecting with other student organizations and universities in the D.C. area. Her ultimate goal, however, is to ensure a safe space for everyone – Muslim and non-Muslim – and for people who are interested in Islam or a new place to meet new friends.
Q:  Why is your leadership important to this group?
A: A lot of the students that join MSA say that when they come to our events and meetings, they feel genuinely welcomed. Those comments alone show me just how important being a student leader is. During my first year in college, I was a bit of a hermit crab. I stayed inside my room a lot and was always hesitant to join any organizations because I thought many of them were selective and clique-y. When I met the MSA president in 2018, I found a space where all of my hesitancies failed to make themselves present.
Q:  What is the most important part in representing the MSA on campus and beyond?
A: The general public, in my opinion, is highly miseducated on Muslims and the religion of Islam. It's important that I make sure to help run an organization that portrays an authentic picture on what Islam is about. Islam values community and the integration of different people from all backgrounds, a similar notion that Martin Luther King Jr. preached. In Islam, we are told that we were all made from different tribes in order to get to know one another, not to keep to ourselves or to have the ideology that one group is superior to another.
Q:  Someone described you as an excellent listener. What does that entail?
A: One has to be empathetic and willing to put yourself in someone else's shoes. Take the attention off yourself and know that your life isn't the only one that is happening in this world. People have their problems, their ups and downs, their passions and worries and concerns. To listen is to appreciate a viewpoint and a stance other than your own – it's not just opening your ears, but opening your heart. You may learn a thing or two afterwards.
Q: From whom do you seek advice?
A: I seek advice from my friends. There's no better way than to go through life's milestones than seeking advice from those who can most relate and understand. I seek advice from my mother and grandmother as well. When I meet a challenge that I have never faced before, my mother is my go-to person. Mentors and professors have also been great resources.
Q: What's something you hope to leave behind when you graduate?
I want to leave behind not just a student organization but rather an amazing network comprised of passionate and warm-hearted individuals that strive to be their optimal selves and encourage others to do the same, a network of individuals who are warm-hearted and always willing to utilize themselves as a resource, a mentor, a friend, a leader in order to continue a cycle of greatness and positivity.