America's Foreign Service program relies heavily on Howard University, and school leaders celebrated that impact in several events held this month.
The Thomas R. Pickering Foreign Affairs Program, the Charles B. Rangel International Affairs Program, and the Donald M. Payne International Development programs are U.S. government programs that are now administered by Howard University. The programs attract and prepare individuals for careers in the Foreign Services of the U.S. Department of State and the U.S. Agency for International Development. 
"Their goals are to promote excellence and diversity in the Foreign Services so that they draw upon the strengths of all parts of our society," said Patricia Scroggs, director of diplomatic fellowships at Howard University.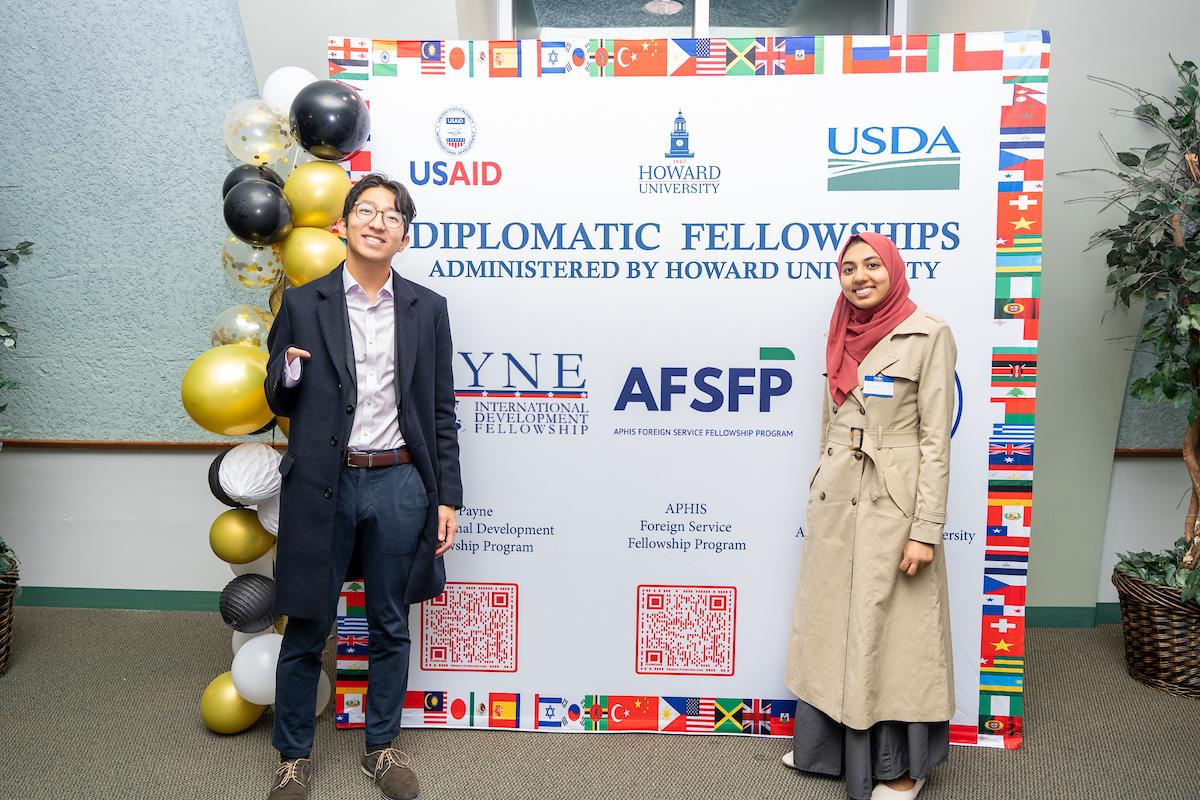 Each program provides 120 fellowships valued at approximately $106,000 per fellowship per year, over the two years of the programs. Each provides funding for graduate studies connected to the Foreign Service, arranges both domestic and overseas internships, and provides participants with significant mentoring and professional development opportunities. 
The U.S. Department of State founded the Pickering program in 1992. Howard began administering the program in 2018. Working closely with the U.S. Congress and the U.S. Department of State, Howard then helped found the Rangel Program in 2002. Lastly, Howard helped create the Payne Program in 2012 while working closely with USAID.  One in nine active Foreign Service officers has participated in either the Rangel or Pickering programs, according to Scroggs. 
With the Pickering, Rangel and Payne programs marking major anniversaries in 2022, Howard celebrated the 30th, 20th and 10th anniversaries of each one throughout this past year. Celebrations culminated on November 14 with a reception for fellows, a panel on the arts and diplomacy, and an information session for Howard students on State Department and USAID careers.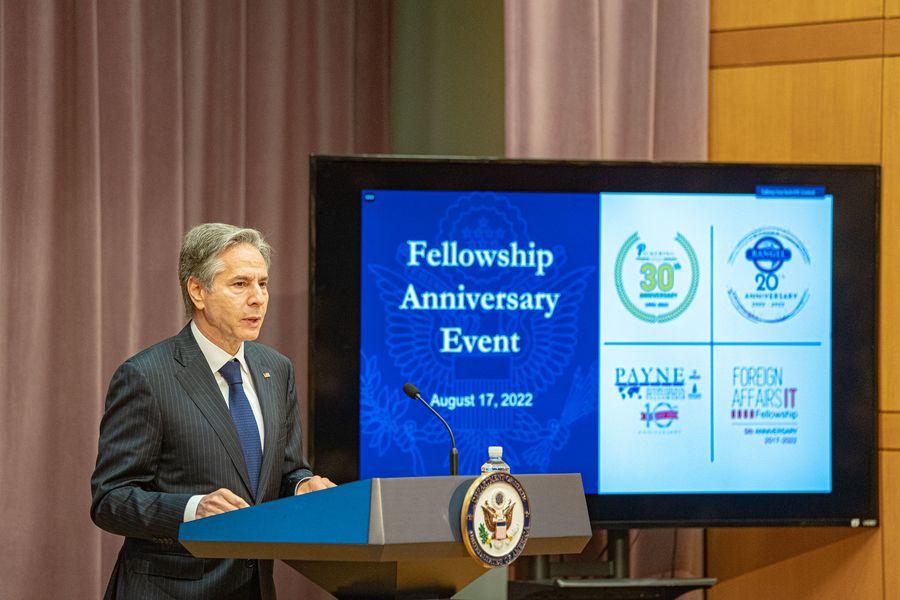 "These events highlighted Howard University's special contributions in administering the three fellowships, as well as its strong legacy of producing outstanding diplomats," said Scroggs. "The alumni of our programs are doing incredible things all around the world and making a difference in so many ways."
Howard alumni of all three programs are working as Foreign Service Officers around the world. The University's legacy in producing diplomats includes Howard University professor Ralph J. Bunche, the first African American to receive the Nobel Peace Prize in 1950; Andrew Young, U.S. ambassador to the United Nations; and Tulinabo Mushingi, a three-time U.S. ambassador. 
Howard senior Sumaya Elkashif was recently selected as one of 45 Rangel Fellows for the 2023 cohort, out of a pool of almost 900 applicants. Howard has produced more Rangel Fellows than any other university in the country.  
Howard's impact on the foreign service and efforts to diversify it are not lost on the U.S. State Department." 
Howard's impact on the foreign service and efforts to diversify it are not lost on the U.S. State Department. The president's chief foreign affairs adviser, Secretary Anthony Blinken, has often spoken out regarding the power of leveraging the diverse talents, backgrounds, and skills of all Americans. On November 3, Secretary Binken shared publicly at an event, "One of the things that I'm engaged in is trying to make sure that we have a State Department that actually reflects the country that we represent." Blinken added, "This is not because it is simply the right thing to do; it's because it's the smart and necessary thing to do." 
Howard leaders believe another necessary thing to do is to educate students on the power of studying internationally and its strong link to increasing the number of young adults who enter the foreign service sector. 
Tonija Hope oversees day-to-day operations at the Ralph J. Bunche International Affairs Center at Howard University, keeping a close eye on international exchange and international education. Thirty-seven Howard students plan to study abroad in January 2023 with the majority (12 students) headed to Colombia and France. While positive, Hope said that figure hovered between 75 to 90 students during pre-pandemic years. She's working to boost current numbers.
"If I had my way, I'd make it a requirement for all undergraduate students to study abroad," said Hope. "It just allows you to think much more broadly and understand on a much deeper level."
Increasing the number of Black and brown students who study abroad is a national issue. The Consortium for Analysis of Student Success through International Education (CASSIE) reports only 5.5% of students who study abroad are African American. CASSIE data also show that students who study abroad – Black students, in particular– stay in school at a higher rate and graduate on time at a higher rate than those who do not. 
Hope also wants students to remember Howard allows them to use their full financial aid package to study abroad.
"I don't think that a lot of students know that means if they can afford to be at Howard, they can basically afford to study abroad," added Hope, an experience that could open up minds and doors to new career options around the globe.