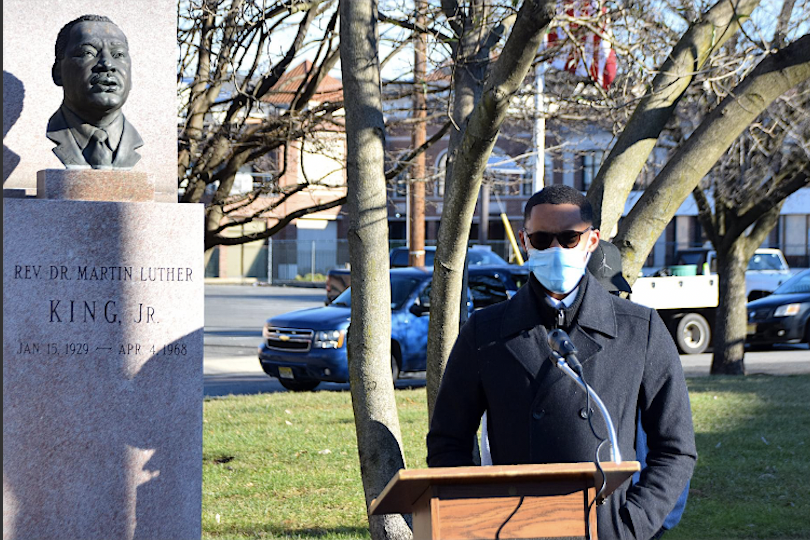 Senior biology major and Mr. Residence Life Tymek Jones sees service as more than just a project or two, but the building blocks of society. Actively involved in community service even before attending Howard, Jones is also a mentor with I-RiseDC, among other service activities.
Q: Why is service important to you?
A: My passion is outreach and motivating and uplifting my peers and youth especially. The issue is not that certain people are incapable of greatness or success, but sometimes they simply do not have the resources, tools or knowledge for them to be successful. On top of that, because no one believes in them, they lose belief in themselves. I find pleasure in helping them rediscover that greatness. When I hear how I was able to help someone, it is just very moving to me. That's the importance of service. We need each other.
Q: Why should service be important to everyone, especially at Howard?
A: It's important that we care and love for one another. The importance of service is to understand that we are meant to help one another and we simply cannot function by ourselves. Everything in our society is based off other people. We have privilege of attending this great University and we have privilege of being in the overall D.C. community. They foster and cultivated this atmosphere, and we are just visitors. Howard University is on the forefront of change; therefore, we set the standard for the communities around us. If we establish those high standards now, we are instilling values into the future leaders of the world.
Q: How do you make time for service?
A: We're all busy, but we make time for the important things in our life. In terms of service, it's about finding a passion in service and the things you enjoy doing because there are some service projects we do not like. For instance, maybe picking up garbage or picking up weeds may not be my favorite community service project, but student outreach is. Make time for the things you truly value.
I think what is lacking is the understanding of the importance of service. If you don't have a good understanding, it is more difficult to value it if you don't know how important it is to society.
What skills/knowledge have you learned from service?
Organizational management, leadership. You lead a group and have to motivate and inspire the group to do work and plan a community service project. You have to be able to correspond with the team and the organization. You gain life lessons. Serving underprivileged communities broadens our eyes to the bigger world.
What is your most memorable project?
We gave out blankets to the homeless and they were so appreciative of it. In this moment, it was reemphasized in real time to me that these individuals are no different than myself or my mother, uncle, father, aunt, brother or sister. The major difference is our current situation. And seeing that similarity and making that connection grows that passion and drive to want to serve. Seeing the impact of my service makes me want to do it more.