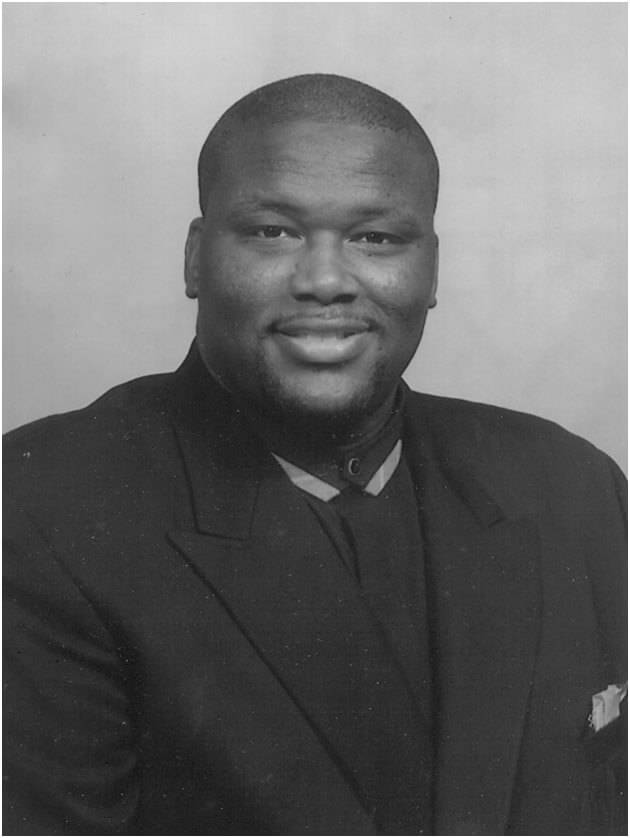 WASHINGTON (October 8, 2018) – Howard University associate professor Kmt G. Shockley, Ph.D., is now the executive director of the Center for African American Research and Policy (CAARP), a nonprofit, nonpartisan research and policy center established asan anchor for addressing critical issues confronting African-Americans. 
Shockley conducts workshops across the country to tackle issues affecting African American children, urban education and educational leadership, as a consultant and professor. As executive director, Shockley says he will further facilitate collaboration between CAARP and the University. With Shockley's appointment, CAARP will now operate from Howard University's campus, in addition to teaching educational leadership and policy studies courses within the School of Education.
"The appointment is important to my students, the School of Education and the University because it gives us an opportunity to be a leading voice related to policy and other changes that are needed to improve situations and conditions in the black community," Shockley explains. 
CAARP's Journal of the Professoriate, a biannual publication promoting critical analysis among scholars and policymakers, will give students and faculty within the School of Education opportunities to make their voices heard by publishing cutting-edge research. The journal's mission, according to CAARP, is to provide an outlet for research and scholarship on issues relevant to college and university faculty, within academe and the global society. 
"The scholar-practitioner approach that many of us take to research in the School of Education is critical for moving black children from the bottom, and we intend to use this forum to highlight issues related to their education," says Shockley. "With the Center now housed at Howard, we plan to do our part in advocating for Black youth to be educationally competitive and culturally centered."
The partnership between the University and CAARP will immediately provide a venue for graduate students to join the School of Education's Think Tank Series, which focuses on salient conversations among the African-American community in regards to advocacy for young students of color. 
"I am most interested in emphasizing some of the research that is happening in our School of Education that relates to changing the conversation about Black youth," Shockley says. "While many people in our society only see them as victims, CAARP intends to emphasize their successes and those attempts that scholars and activists are making to change the narrative."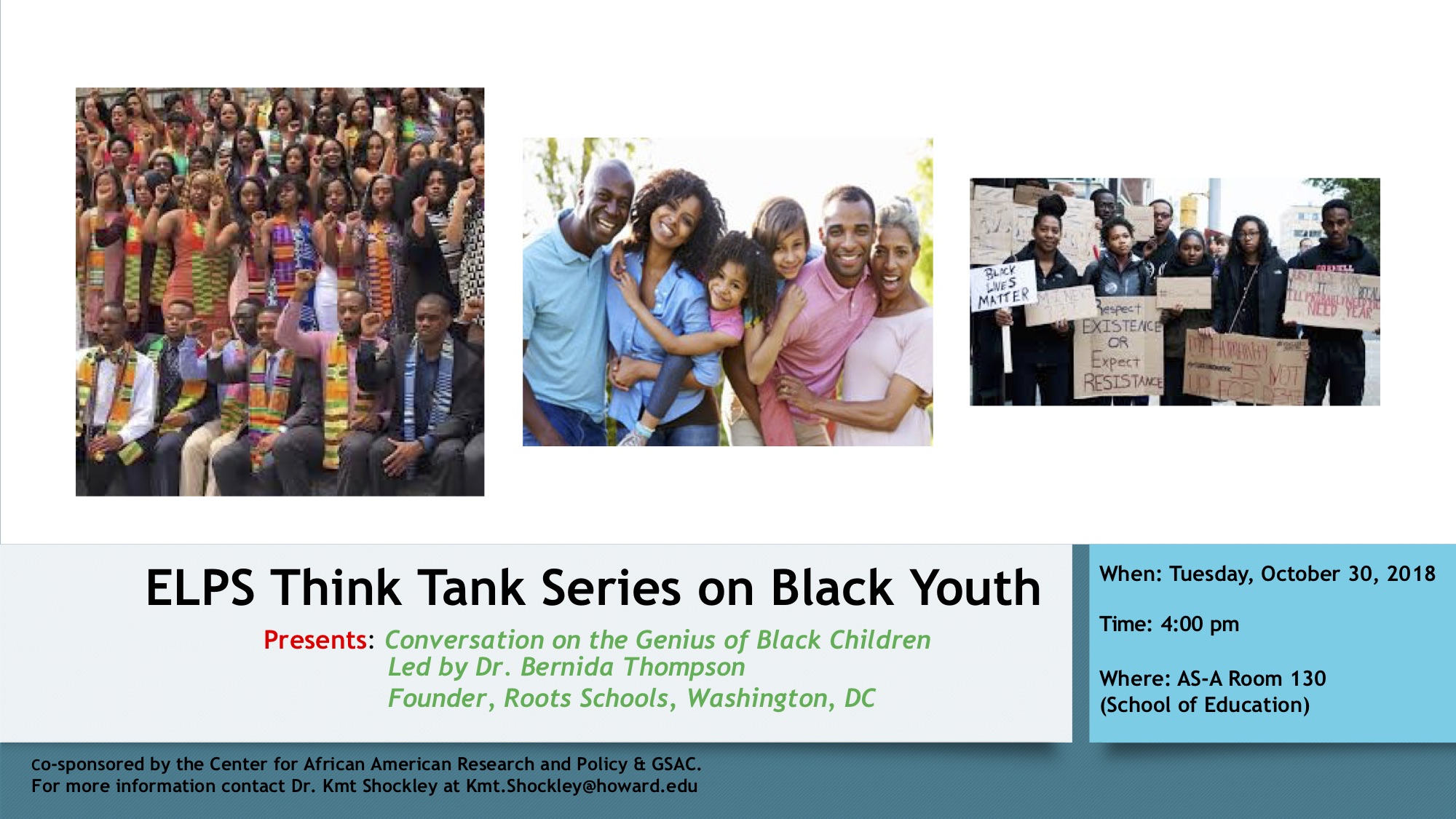 The first event of the Think Tank Series, The Genius of Black Children, is scheduled Tuesday, October 30, at the School of Education. For more information on the Think Tank Series, contact Kmt Shockley, Ph.D., at kmt.shockley@Howard.edu.
###
About CAARP
The Center for African American Research and Policy (CAARP) is an independent nonprofit organization. As a nonpartisan research and policy center, CAARP's mission is to engage in scholarly research in order to advance critical discourse and promote informed decisions as it pertains to policy issues confronting African Americans in both the academy and society at large. The breadth and depth of research and policy-oriented projects encompasses the full tapestry of the "African American Predicament" and reflects the wide diversity of academic backgrounds of the affiliated researchers at the Center and partner organizations. 
About Howard University
Founded in 1867, Howard University is a private, research university that is comprised of 13 schools and colleges. Students pursue studies in more than 120 areas leading to undergraduate, graduate and professional degrees. The University operates with a commitment to Excellence in Truth and Service and has produced four Rhodes Scholars, 11 Truman Scholars, two Marshall Scholars, one Schwarzman Scholar, over 70 Fulbright Scholars and 22 Pickering Fellows. Howard also produces more on-campus African-American Ph.D. recipients than any other university in the United States. For more information on Howard University, visit www.howard.edu.
Media contact: Ramzey Smith, ramzey.smith@howard.edu