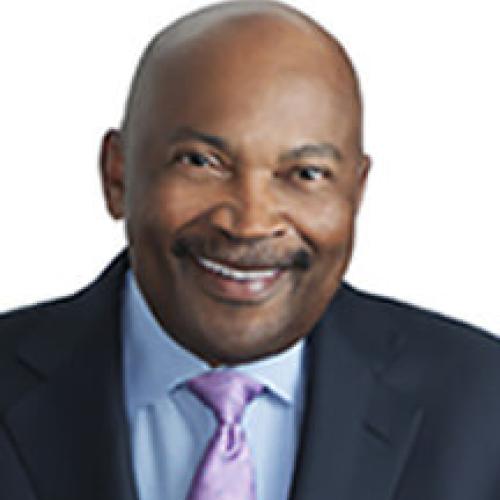 Stacey J. Mobley, Esq. (BSP '68, JD '71)
Trustees Emeriti
Senior Vice President, Chief Administrative Officer, and General Counsel of DuPont (Ret.)
Field of Study

Pharmacy and Law

Year Graduated

1968 and 1971

Affiliation

Chairman Emeritus, Howard University Board of Trustees
Biography
Stacey J. Mobley, Esq. served on the Board of Trustees from 2005 until his retirement in 2020, and assumed the chairmanship in 2014. Upon his retirement from the Board, he was conferred the honorific title chairman emeritus. 
Mr. Mobley began his professional career at DuPont, a global science-based products and services company, in 1972 and attained the position of senior vice president by 1992. At the time of his retirement from DuPont, he was senior vice president, chief administrative officer, and general counsel. 
Among many honors, Mr. Mobley is the recipient of the Howard University Distinguished Alumni Achievement Award and the LexisNexis Corporate Legal Times Distinguished Legal Services Award. He has been cited as one of the nation's 100 most influential lawyers by the National Law Journal and received the American Civil Liberties Union (Delaware) Gerald E. Kandler Memorial Award for outstanding leadership in the cause of civil liberties. Other honors include the Association of Corporate Counsel Award for Excellence in Corporate Practice; Lawdragon, Inc. Hall of Fame, "The Innovators"; Appleseed Award for commitment to promoting pro bono and diversity in the workplace, and a Lifetime Achievement Award from The American Lawyer. 
Mr. Mobley is active in various charitable and philanthropic organizations and is a member of the National Association of Guardsmen as well as the Sigma Pi Phi Fraternity.  
Mr. Mobley earned a Bachelor of Science in Pharmacy from the Howard University College of Pharmacy and a law degree from the Howard University School of Law. In 2022, he was conferred an Honorary Doctor of Laws degree by Howard University.