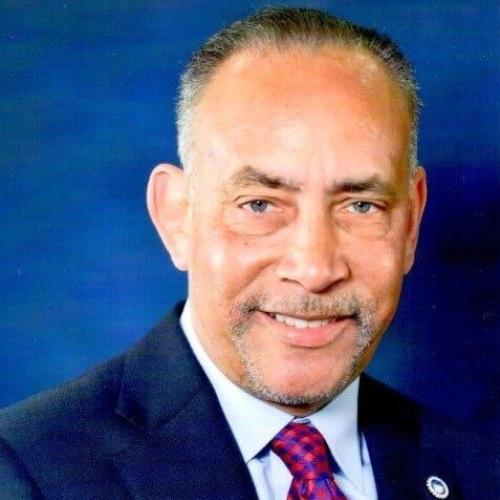 Shelley Stewart Jr.
Board of Trustees
Managing Partner, BottomLine Advisory, LLC
Affiliation

Trustee, Howard University Board of Trustees
Biography
Mr. Shelley Stewart Jr., CPSM, MBA, has been a member of the Howard University Board of Trustees since 2018.  He is managing partner of BottomLine Advisory, LLC and a former vice president of sourcing logistics and chief procurement officer of DuPont in Wilmington, Delaware. Previously, he was a senior vice president of operational excellence and chief procurement officer at Tyco, where he led supply chain initiatives across the company in addition to working with Tyco's India Business Council. Before Tyco, he served as senior vice president of supply chain with Invensys, as well as vice president of supply chain with Raytheon. He also worked at United Technologies in a variety of senior roles. For more than 10 years, Mr. Stewart was a member of the Board of Visitors of the HU School of Business (HUSB), serving as its chair for five years, and a member of the advisory board of the HUSB Center of Excellence in Supply Chain Management. Mr. Stewart has been instrumental in attracting many Fortune 500 companies and their chief executives to team with HUSB to provide student opportunities in the private sectors. Mr. Stewart co-authored "Straight to the Bottom Line: An Executive's Roadmap to World Class Supply Management" (J. Ross Publishing). He is the recipient of the prestigious J. Shipman Gold Medal Award from the Institute of Supply Management (2011). Mr. Stewart earned his Master of Business Administration (MBA) from the University of New Haven and also holds bachelor and master degrees in criminal justice from Northeastern University in Massachusetts.