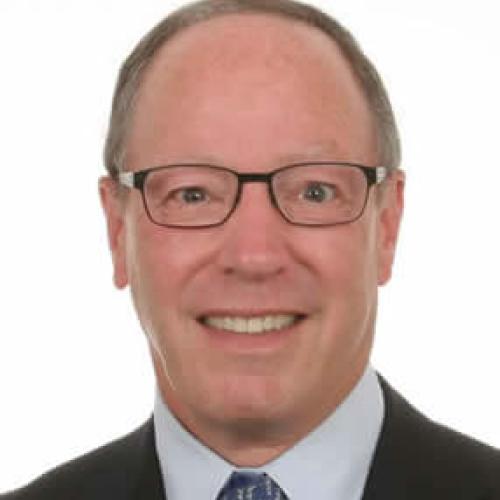 Richard Goodman
Board of Trustees
Executive Vice President (Ret.), PepsiCo
Affiliation

Trustee, Howard University Board of Trustees
Biography
Richard Goodman, Ph.D., a member since 2013, served as a senior finance executive for two decades prior to his retirement from PepsiCo at the end of 2011. He currently serves on the boards of directors and is chair of the audit committees of Johnson Controls, Western Union, and Toys 'R Us. 
From 2006 to 2010, Dr. Goodman was chief financial officer of PepsiCo and responsible for all financial and investor functions. From March 2010 through 2011, he was executive vice president of global operations, which included responsibilities for procurement, business information systems and manufacturing of all PepsiCo businesses world-wide. During his tenure as CFO, he launched an award-winning online "Finance University," which provides courses on investor relations, external reporting, audit, risk management systems and IT. Dr. Goodman also served as executive sponsor for the PepsiCo African American network, and received the Steve Reinemund Diversity and Inclusion Legacy Award in 2010. From 1992 through 2006, he held a variety of senior finance positions at PepsiCo, including CFO of the international beverage and snack businesses, general auditor, CFO of Taco Bell, CFO of KFC International, and vice president of corporate planning. Prior to joining PepsiCo, he spent 12 years at W.R. Grace & Co., where he was CFO of the Specialty Chemicals Division, CFO of Industrial Cocoa Division, and assistant to the chairman and CEO. 
Dr. Goodman is an advisor to the Ascent Executive Program for Multicultural Women at the Tuck School of Business at Dartmouth. For more than a decade, he has served on the board of The Guidance Center of Westchester, New York, a local non-profit mental health and social services agency. He earned a Bachelor of Arts degree from Columbia College, a Master of Arts (MA) degree and a doctorate degree in English literature from Columbia University, and a Master of Business Administration (MBA) degree from the Columbia Graduate School of Business.