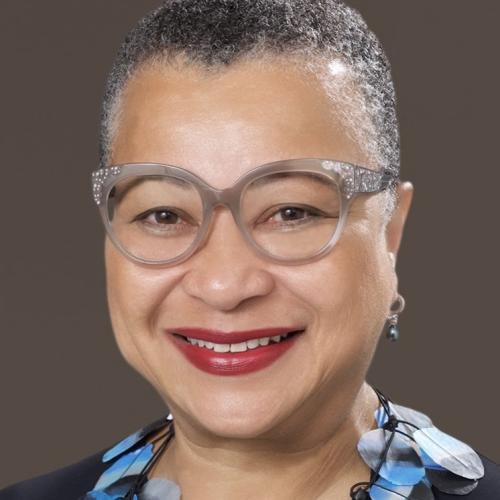 Marie C. Johns (Honorary degree '13)
Board of Trustees
Chief Executive Officer, PPC-Leftwich
Field of Study

Telecommunications, Business, Public Administration, and Doctor of Humane Letters

Year Graduated

2013

Affiliation

Trustee, Howard University Board of Trustees
Biography
The Honorable Marie Collins Johns, a member since 2014, previously served on the Board of Trustees from 2000 to 2010. Mrs. Johns is chief executive officer of PPC-Leftwich, a minority/woman-owned firm, where she focuses on management, operational effectiveness, and public policy consulting.
A businesswoman and former civil servant, Mrs. Johns was nominated by President Barack Obama, and confirmed unanimously by the U.S. Senate, to serve as deputy administrator of the U.S. Small Business Administration (SBA) from 2010 until 2013. Her initiatives resulted in the SBA lending more than $30 million to over 60,000 small businesses, a record in SBA lending. During her tenure, Mrs. Johns chaired the President's Interagency Task Force on Veterans 'Small Business Development, created the SBA's Council on Underserved Communities and developed "Start Young," an SBA/U.S. Department of Labor initiative to provide entrepreneurial training to Job Corps students.  
Mrs. Johns has held senior positions in the telecommunications industry and retired as president of Verizon-Washington. She is a tireless advocate for leveraging corporate resources for greater community good and is the recipient of numerous business and civic awards. Mrs. Johns has chaired several boards, including the YMCA of Metropolitan Washington, DC, Leadership Greater Washington, the Council for Court Excellence, and the DC Chamber of Commerce.  
Mrs. Johns is the founding chair of the Howard University Middle School of Mathematics and Science Board. She chairs the HU School of Divinity Board of Visitors and serves as interim chair of the College of Dentistry Board of Visitors. She is a 2013 recipient of an honorary Doctor of Humane Letters (D.H.L.) from Howard University and earned two degrees, a Bachelor of Science and a Master of Public Administration, from Indiana University. Mrs. Johns is a founding member of the Indiana University Dean's Council of the O'Neill School of Public and Environmental Affairs and in 2021, she was presented IU's Distinguished Alumni Service Award.