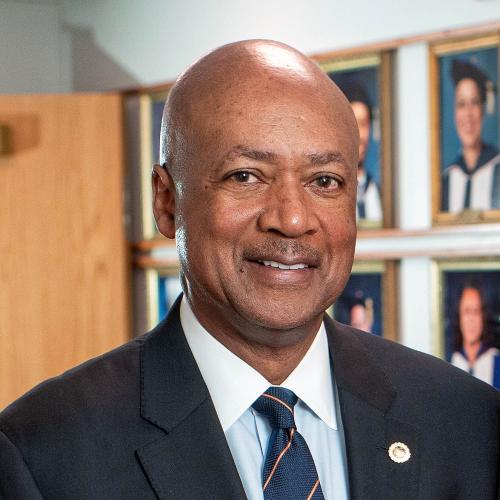 Laurence C. Morse, Ph.D. (BA '73)
Board of Trustees
Chair of Howard University Board of Trustees - Co-Founder and Managing Partner, Fairview Capital Partners
Field of Study

Political Science and Economics

Year Graduated

1973

Affiliation

Chairman, Howard University Board of Trustees
Biography
Dr. Laurence C. Morse joined the Howard University Board of Trustees in 2014 and assumed the chairmanship on July 1, 2020, after serving as a vice chair.  
Dr. Morse is a co-founder and managing partner at Fairview Capital Partners, a private equity investment management firm. Prior to co-founding Fairview, Dr. Morse held positions with TSG Ventures, Equico Capital Corporation and UNC Ventures. He serves on the advisory boards of a number of venture capital and private equity partnerships, including U.S. Venture Partners (USVP), Battery Ventures, GenNx360 Capital Partners, Sierra Ventures and Trinity Ventures. Dr. Morse is a member of the board of directors of Webster Financial Corporation (NYSE: WBS) and the Board of Trustees of Harris Associates Investment Trust (The Oakmark Mutual Funds). He is a former member of the board of trustees of Princeton University and served three terms on the board of the Princeton University Investment Company (PRINCO). 
Dr. Morse graduated summa cum laude and Phi Beta Kappa from Howard University, having spent his junior year at The London School of Economics and Political Science as a Luard Scholar. He earned a Master of Arts degree and Ph.D. in economics from Princeton University and was a postdoctoral fellow at Harvard University.