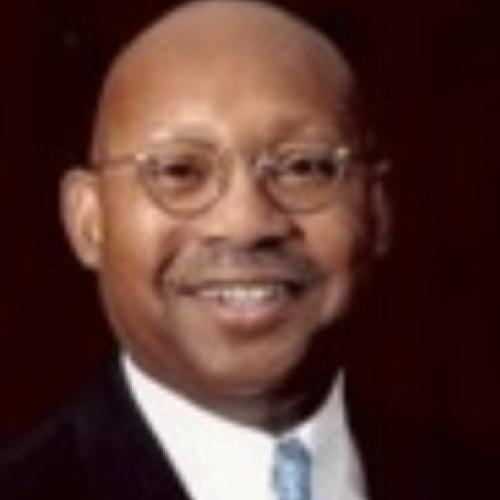 Alphonso R. Jackson
Board of Trustees
Chief Executive, A.R. Jackson Advisors, LLC
Affiliation

Trustee, Howard University Board of Trustees
Biography
The Honorable Alphonso R. Jackson, a member since 2013, is chief executive of A.R. Jackson Advisors, LLC.  Mr. Jackson has decades of experience in housing and community development. His expertise includes the development of affordable and market-rate housing, handling complex urban development issues, and housing finance. 
Mr. Jackson serves on the United States Institute for Peace International Advisory Board, Ford's Theater Society Board of Trustees, Howard University Board of Trustees, and the United States Department of State Fulbright Foreign Scholarship Board. He is a member of The Alfalfa Club and Horatio Alger Association (Board of Directors). 
After government service, Mr. Jackson served in senior management positions with JP Morgan Chase, followed by First Data Corporation (now Fiserv Corporation). 
Mr. Jackson was appointed the 13th Secretary of the US Department of Housing and Urban Development (HUD) in March 2004. Nominated by President George W. Bush, he was unanimously confirmed by the United States Senate on August 4, 2003. Before he was appointed Secretary, Mr. Jackson served as the Deputy Secretary of HUD, managing the daily operations of the $36 billion agency. 
Prior to his government service, Mr. Jackson was president and COO of American Electric Power, a $13 billion utility company in Texas. Early in his career, he was president and CEO of the Housing Authority of the City of Dallas, ranked among the best-managed large-city housing agencies during his tenure. 
He has received many notable awards and honors, including The Aspen Institute – Aspen Fellow, The National Boys and Girls Clubs of America – Chairman's Award, The National Academy of Achievement – Golden Plate Award, American Family Life Assurance Company (AFLAC) – Lifetime Achievement Award, The Jewish National Fund, New York – National Tree of Life Award, Truman State University – Distinguished Alumni Award, and the Distinguished Alumni Award from Washington University in St. Louis, Missouri. 
Mr. Jackson holds a Bachelor of Arts degree in political science and a Master's in education administration from Truman State University. He also received a Juris Doctor degree from Washington University School of Law in St. Louis, Missouri.