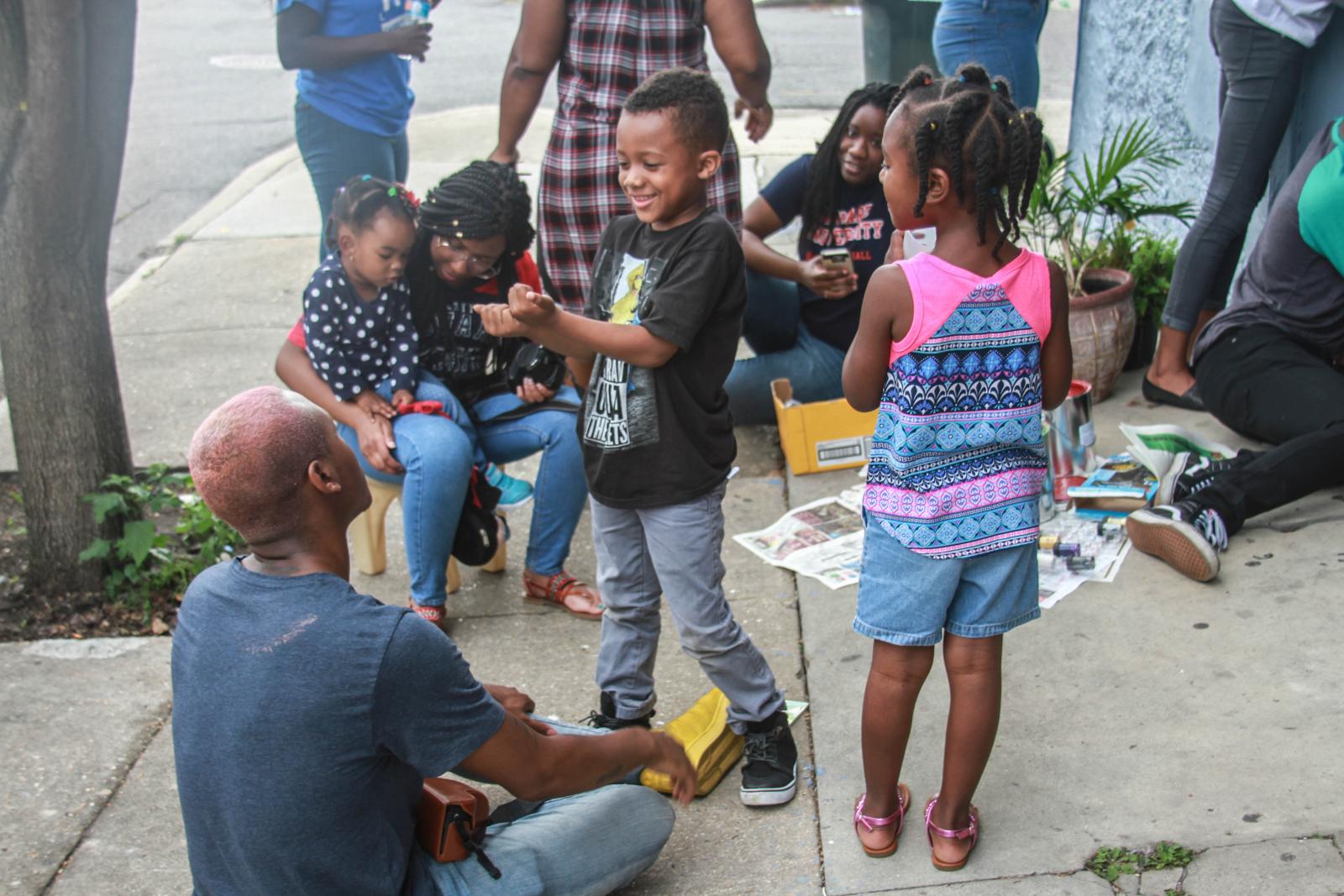 When Howard's strategic plan, Howard Forward, was created, it included five strategic priorities, or pillars, each outlined with goals and purposes. The third one, "Serve the Community," is focused on this mission: "We will serve our diverse community with high impact outreach and collaborative partnerships across divisions and beyond campus borders, while cultivating an atmosphere of inclusivity, wellness and civility."
Through this effort, the Howard Forward service pillar set forth six key initiatives that would encapsulate the culture of service and giving back at Howard. The pillar's intention is to help more than just the Howard community, but D.C. and beyond.
"It's in our motto. We speak about it daily, and it's who we are. It's in the hearts and minds of our student body," says Debbi Jarvis, senior vice president of corporate relations, who leads efforts to partner and fund various service initiatives.
In partnership with Student Affairs, the programs are tracked and measured for student, faculty and staff participation. The data allows the Howard University Community Engagement Collaborative (HUCEC) to examine the impact in the community.
Jarvis started the Howard University Community Engagement Collaborative (HUCEC), which brings the various community-facing campus groups and organizations to work together. The groups include the office of corporate relations, Rankin Chapel through Alternative Spring Break, external affairs, Howard University Hospital, student affairs, the HU Community Association, and WHUR and WHUT among others. The group meets monthly to discuss University-led service activities and to coordinate initiatives. Though the groups work together to develop community-based outreach, it's the students who really bring the efforts to life. Creating such opportunities, Jarvis says, is "another way for us to validate how important it is for students to lead the efforts, because when they graduate, that's what they're going to be doing."
The key initiatives that support the Howard Forward pillar are as follows:
Alternative Spring Break. By far the most popular program, the Howard University Alternative Spring Break (HUASB) program has continued to draw students to spend their break giving back to communities around the country and the world. Launched in 1994, HUASB has brought Howard students to help in schools, homeless shelters, churches and disaster relief sites, such as areas affected by Hurricane Katrina. Students organize several trip options around the country and sometimes internationally, working to find funding and donations for housing, food and transportation in exchange for their volunteer services. It has allowed students to be servant leaders, build confidence and interpersonal skills, and recognize the enormous and rewarding impact their work has on people and communities.
College of Dentistry Dental Clinic. This program provides Washington, D.C. residents with free or reduced-fee dental care at nearly 50 percent of average D.C. costs. Students and post-doctoral residents provide care under the guidance of professors and area dentists, some of whom volunteer their time. The college also travels to remote areas around the country to set up similar clinics, particularly in areas where dental care may be more difficult to attain due to location and/or costs.
HU Day of Service. This annual tradition, held during Homecoming week, unites the entire Howard community – including students, faculty, staff and alumni – to participate in service projects across D.C. The initiatives focus on seven service-learning areas: educational disparities, environmental injustices, health disparities, homelessness and poverty, violence, police and community relationships, and voter registration. In 2019 (pre-pandemic), nearly 700 participants were active at 29 different service sites. There is also another service day, held in August, which welcomes incoming students to Howard's tradition.
Policing Inside Out Program. Offered as a 15-week course, the program takes students away from the traditional classroom setting and places them inside a correctional facility to learn alongside incarcerated individuals. Led by assistant professor of criminology Bahiyyah Muhammad, Ph.D., course participants have the opportunity to reexamine what they have come to know about law enforcement and social justice issues while gaining a deeper understanding of community-police relations in the 21st century. The semester-long academic course discusses contemporary policing and social justice issues, facilitates citizen-police dialogue to improve trust, tackles difficult issues such as use of force, and enhances cross-cultural knowledge of human diversity.
The Store@HU was created as a food pantry for students to reduce short-term food insecurity among the student body. Howard University's Division of Student Affairs is responsible for managing The Store@HU and conducting drives throughout the year for faculty and staff donations. In addition, the corporate relations team develop partnerships with various companies to help provide donations as well, such as L'Oreal and Proctor & Gamble, Jarvis says. The Store@HU is located inside College Hall South on 2205 4th Street NW.
WHUR-FM Food2Feed. For the past four decades, WHUR-FM – Howard University Radio has hosted an annual Thanksgiving food drive and radiothon to feed those in need around the Washington, D.C. region. Food2Feed is part of WHUR's Season of Giving Campaign, in which the station provides new Winter gear for youth of Washington, D.C., during the month of October and toys and gifts for children during the month of December.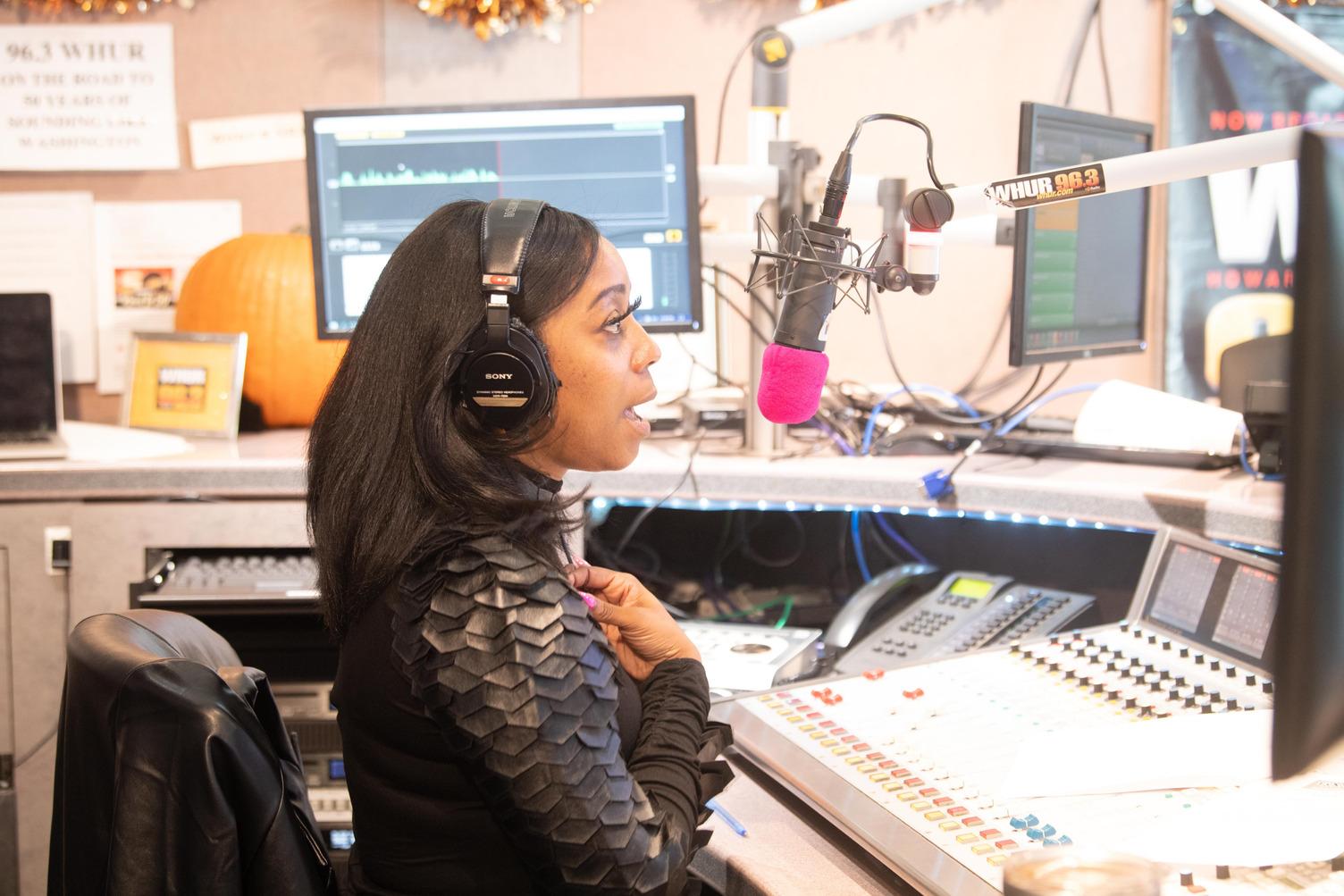 Howard's goal is to increase participation among students, faculty and staff to 1,200 by 2024 – a 25 percent increase from its current participation of 930 volunteers. Outside of the six initiatives, many other opportunities exist for the community to get involved, including the Truth & Service classic and Martin Luther King Jr. Day, among others. In addition to developing corporate partnerships for donations and service, the office of corporate relations focuses on developing other relationships to create internships and full-time employment opportunities for students. In 2020, the office of corporate relations developed 16 transformationl corporate partnerships; by 2024, it aims to have 45 more cemented. "We want to help bring forward opportunities," Jarvis says. "Companies come to Howard knowing they can connect with the best and the brightest talent. We look at these partnerships as intentional and impactful."