Rainbow flag photo courtesy of Ted Eytan on Flickr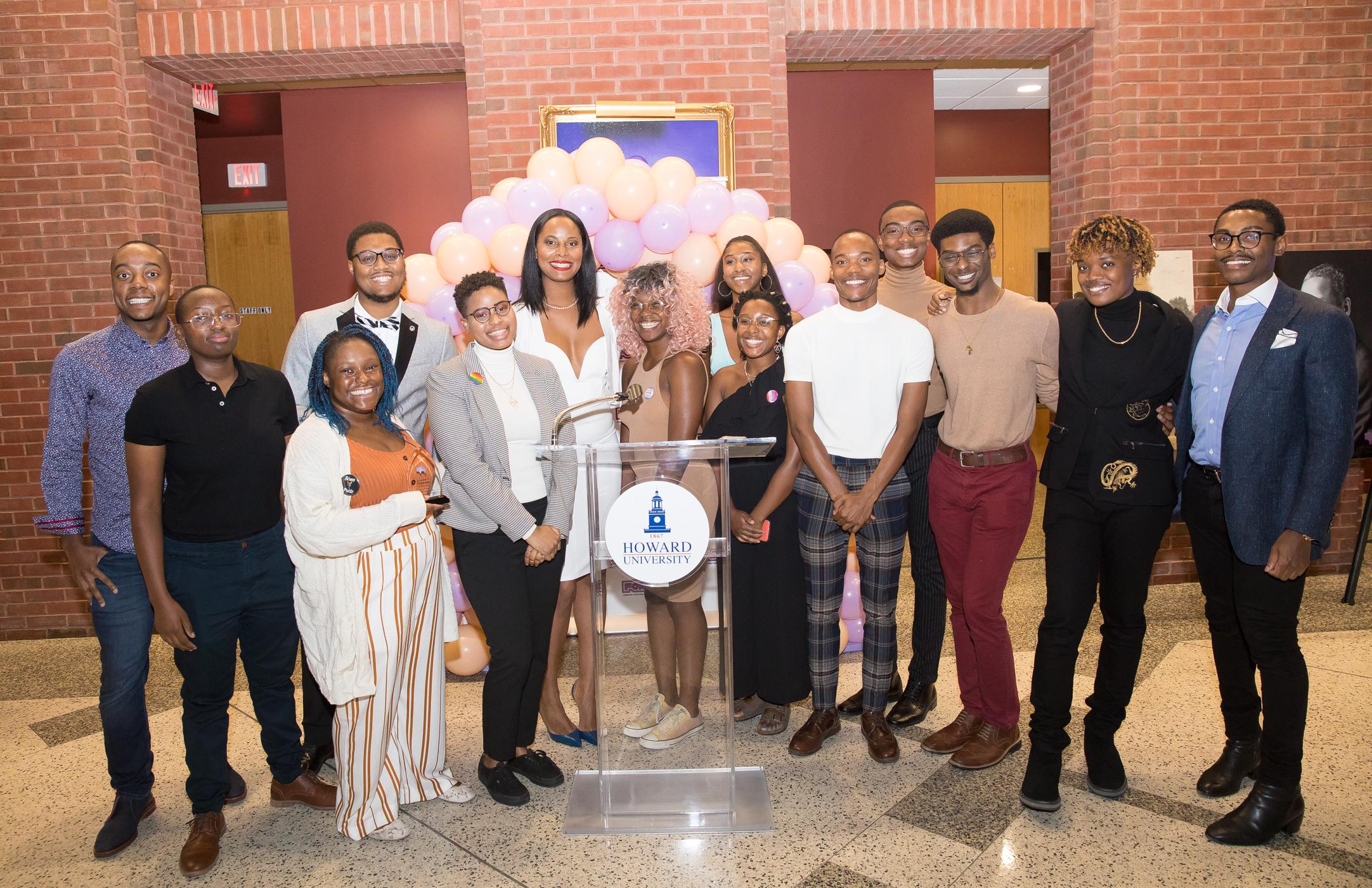 Ashleigh Tillman, Ph.D., assistant dean of campus life and the on-campus adviser for the Howard student group CASCADE (Coalition of Activist Students Celebrating the Acceptance of Diversity and Equality), has seen how much Howard has grown in terms of accepting LGBTQ students since she first started working at the University in 2017 – and where the institution is still looking to improve.
"[When I first started working in] student activities, there was a mezzanine level of acknowledgement, awareness and activity for LGBTQIA students," Tillman says. "I think now there is a pronunciation of that, [though] there's still a significant way for us to go when it comes to inclusion."
Tillman attributes much of the progress to the HU LGBTQ+ Advisory Council. This group, consisting of students, faculty and staff, has created a forum for conversation and action on meeting the needs of LGBTQ students on campus.
"The areas that we discuss pretty heavily in our advisory meeting come from an academic lens," Tillman says. "That [includes] students wanting advocacy in their preferred pronouns."
The council has worked to transform the classroom environment by connecting professors with training from the Safe Zone Project, a resource focused specifically on creating acceptance and allyship for LGBTQ individuals.
Outside of the classroom, Tillman says work is currently being done to provide more comfortable residency options for LGBTQ students.
"I have supported the student group that's working with our housing team not only to have gender-neutral housing, but to ultimately have a residence hall or a wing of a residence hall that's dedicated to this community of students," Tillman says.
In reflecting on Howard's social justice mission, Tillman stresses the importance of examining people's experiences on campus as well as in society at large. As Howard advocates for increased tolerance and acceptance in the world, the University must ensure that it is adhering to those principles within its own walls.
"We have to get home right first," Tillman says.
Howard Organizations and Resources
For those looking to get involved with LGBTQ organizations, or for LGBTQ students looking for support, Howard has a variety of organizations and resources, including:
HU LGBTQ+ Advisory Council
CASCADE (Coalition of Activist Students Celebrating the Acceptance of Diversity and Equality)
STEM (Out in Science, Technology, Engineering, and Mathematics, for LGBTQ students in the STEM disciplines)
Outlaw (for LGBTQ students in the School of Law).
Howard also hosts the annual LGBTA Renaissance Reception, a charitable event that raises donations for the Lavender Fund, which provides scholarships for LGBTQ students. The inaugural Lavender Commencement ceremony was held at the end of the Spring 2021 semester to recognize graduating LGBTQ students who played a significant role on campus.