The University's beloved Miner Building is one of the only that face Georgia Avenue's lively movements of Bison moving to class, city buses and the beautiful sounds of the nation's capital. Miner Building holds a significance like no other; it housed one of the very first institutions of higher learning for African Americans after the Civil War, the dream of the building's namesake; Myrtilla Miner.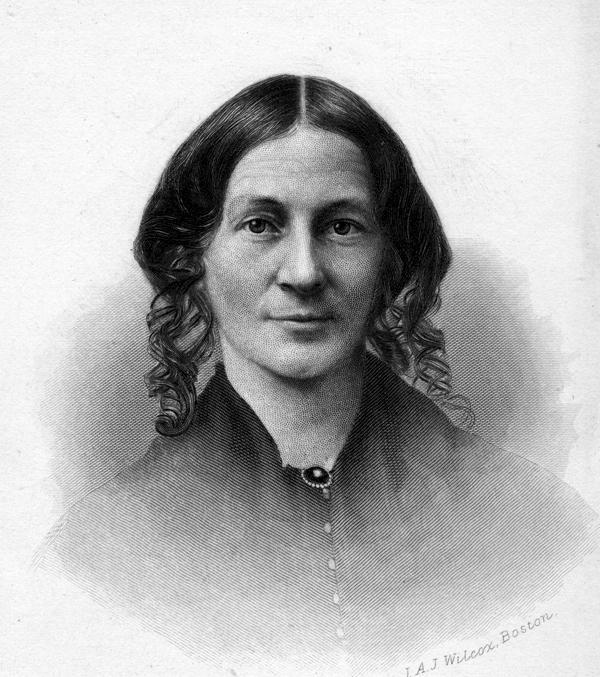 Miner was a champion for education opportunities for all, creating a pathway to empower Black students and educators for over 70 years. Today, Howard University, together with the University of District of Columbia, still carry out Miner's mission of propelling its Black scholars to excellence by doing so at their respective institutions.  
"It is indeed fitting that 172 years after Myrtilla Miner taught six children of freed slaves in a small room, her dream is still very much alive," said UDC President Ronald Mason, Jr. "The Myrtilla Miner Building is listed in the National Register of Historic Places for its significant role in Black education, and rightly so."
In 1885, Ellen N. O'Connor, who served as the secretary of Miner's Institution for the Education of Colored Youth, wrote Miner's memoir on her behalf. In the memoir, O'Connor detailed the experiences of Miner's journey in education.  
Miner started teaching in Rochester, New York, but moved to Mississippi when appointed to another teaching position for white daughters in Whitesville, Wilkson County at the Newton Institute. According to her memoir, this is Miner's first interaction with the conditions and reality of slavery.  
This prompted her to ask the owners for a chance to educate the slave children, but Miner was denied the opportunity to teach African American girls at the Newton Female Institution. However, Miner was not aware of the legal consequences of educating slaves, prompting a swift exit after a two-year stay in Mississippi. She made the decision to create opportunity up North to avoid the dangerous implications of educating enslaved children.  
She became sick to the point of what O'Connor describes as "combined moral, mental and physical strain" where she was "sent home to die." However, Miner promised herself that, if she lived, she'd pursue her dream of building a school for colored children.  
She returned to better health and eventually found her way to Washington, D.C. and began planting seeds to follow through with her goal.  She began working on opening a school in Washington D.C., which eventually became the Normal School for Colored Girls in 1851. 
As we embark on this venture to create a space that meets the needs of the 21st century classroom...we recognize the significance of being able to do that in a building that holds a legacy of educating some of the nation's first Black teachers."
In 1863, Congress approved the charter for the Institution for the Education of Colored Youth. Miner died in a carriage accident in 1864, and the school went on to open after the Civil War in 1865. From 1871 to 1876, two schools were organized under Howard University.  The current Miner Building on Howard's campus was constructed in 1913. 
In 1929, the Miner Normal School was renamed the Miner Teachers College and trained Black teachers for over 70 years. When the Miner Teachers College merged with the Wilson Teachers College for white teachers in 1955, the new institution's name became the D.C. Teachers College.  
In 1977, it was absorbed into the University of the District of Columbia. Miner's work is embedded in both the University of District of Columbia's and Howard's missions of educating Black teachers and scholars. 
"Through her efforts to educate free African American girls, UDC and Howard can trace the history of public higher education for African Americans in the District of Columbia to Myrtilla Miner's Normal School for Colored Girls, UDC's predecessor institution," Mason, Jr. said. "The renovation of this historic building named in her honor will impact the lives of countless students. UDC stands with and supports Howard for its tremendous contributions to advance Miner's vision as we continue to celebrate and fulfill her legacy." 
On February 1, the University announced that, Miner Building, named after educator Myrtilla Miner, will be undergoing renovations. The Miner Building will be a multi-faceted place of learning. The University's school of education and Howard University Middle School of Mathematics and Science will share the historical space.   
"This really is a full circle moment in Howard's history," said Frederick. "As we embark on this venture to create a space that meets the needs of the 21st century classroom, a space that connects educators and students at such critical moments in their subsequent learning journeys, we recognize the significance of being able to do that in a building that holds a legacy of educating some of the nation's first Black teachers."