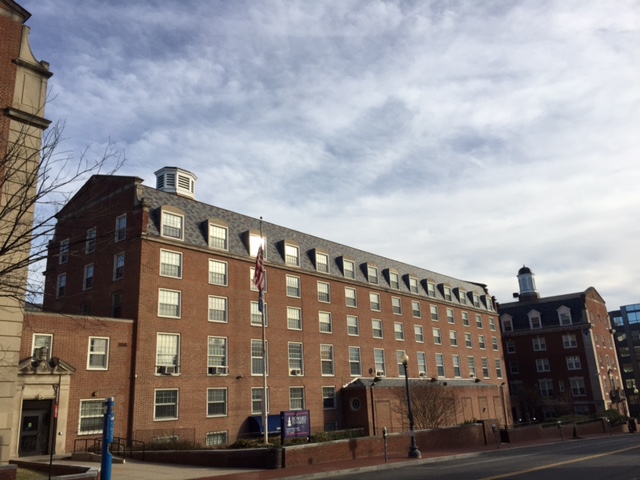 WASHINGTON (September 28, 2018) – The Harriet Tubman Quadrangle, a group of historic residence halls on Howard University's campus, will be temporarily closed for a thorough restoration project. According to the Division of Student Affairs, the all-female complex, comprised of five residence halls, will undergo a year of renovations to improve residence life experiences for future students.
"We are so excited that we will be able to continue the legacy of this historic gem," says Cynthia Evers, Assistant Vice President of Student Affairs. "This renovation project is in keeping with Howard University's commitment to provide students with convenient housing accommodations that will enhance their academic experience."
Named after abolitionist and political activist Harriet Tubman, "the Quad" is the University's primary residence halls for female freshman students. The five residence halls within the Quad: Baldwin, Crandall, Frazier, Truth and Wheatley, form the shape of a square surrounding a central courtyard. While the Quad is under renovations this year, Howard's 1,000+ female freshman students will live in two nearby residence halls, the Mary McLeod Bethune Annex and College Hall North. 
"Through focus groups, we have learned that our students appreciate the convenience of being on campus and the learning experiences intentionally designed to meet their needs," says Evers. "It is our responsibility to offer the conveniences of independent living coupled with valuable support, learning and safety structures to facilitate student success."
According to the Anthony Freeman who leads Real Estate Development and Capital Asset Management team for the University, updates to the Quad will focus on extensive infrastructure improvements. Individual rooms, communal restrooms, and recreational/lounge spaces will receive upgrades, allowing the University to decrease density within these residence halls.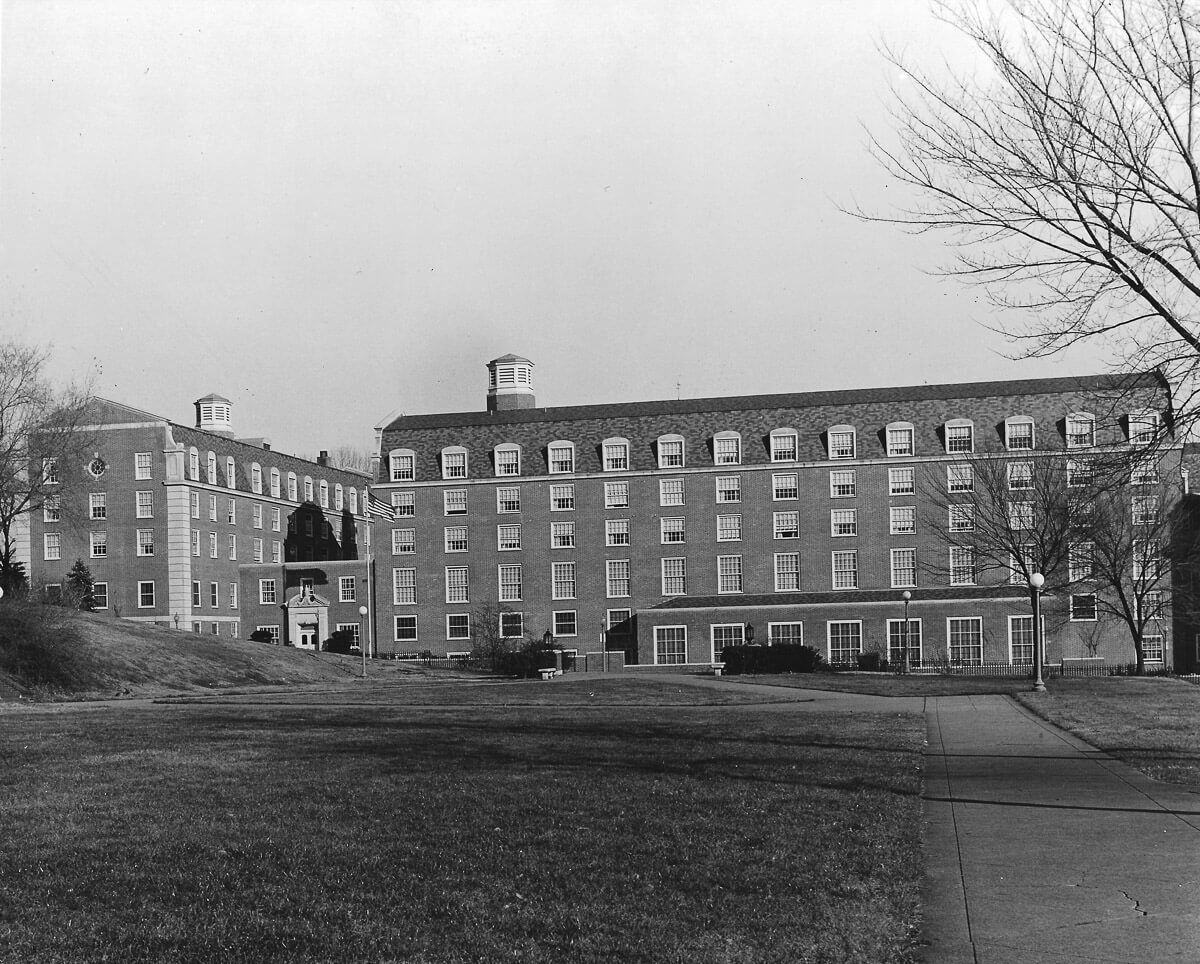 "The renovations will increase the longevity of the five buildings while improving the quality of life for residents," says Freeman. "We will add rooms and new elevators to further enhance the experience. The end goal is to support the academic achievement and success of Howard University students by providing living and learning spaces that support their personal, academic and professional growth."
Renovation of the Quad is part of the University's strategic plan to provide high-quality on-campus housing for students. Just last year, Howard Plaza Towers East, a co-ed complex for upperclassmen and graduate students, was temporarily closed for renovations. It reopened May of 2018, more than three months ahead of schedule, with noticeable upgrades to individual living quarters and shared common areas.
Data taken by the National Survey of Student Engagement (NSSE) shows students living on college campuses have a higher academic experience and find comfort in knowing that professional and student staff living within their communities and are available to assist 24-hours a day. 
"We often hear from former students who lived at the Quad about the overwhelming amount of love and support they received from staff and fellow students," Evers says. "Most importantly, they mention the great memories and lifelong friends they made while living there." 
Santita Jackson, singer, radio host, political analyst and daughter of Jacqueline and Rev. Jesse Jackson Sr., attended Howard University as a Merritt Scholar in the mid-1980s. When Jackson first arrived to Howard's campus, she immediately acknowledged and embraced the many buildings named after notable scholars and triumphant black Americans. She was particularly moved by the set of buildings she grew to call home.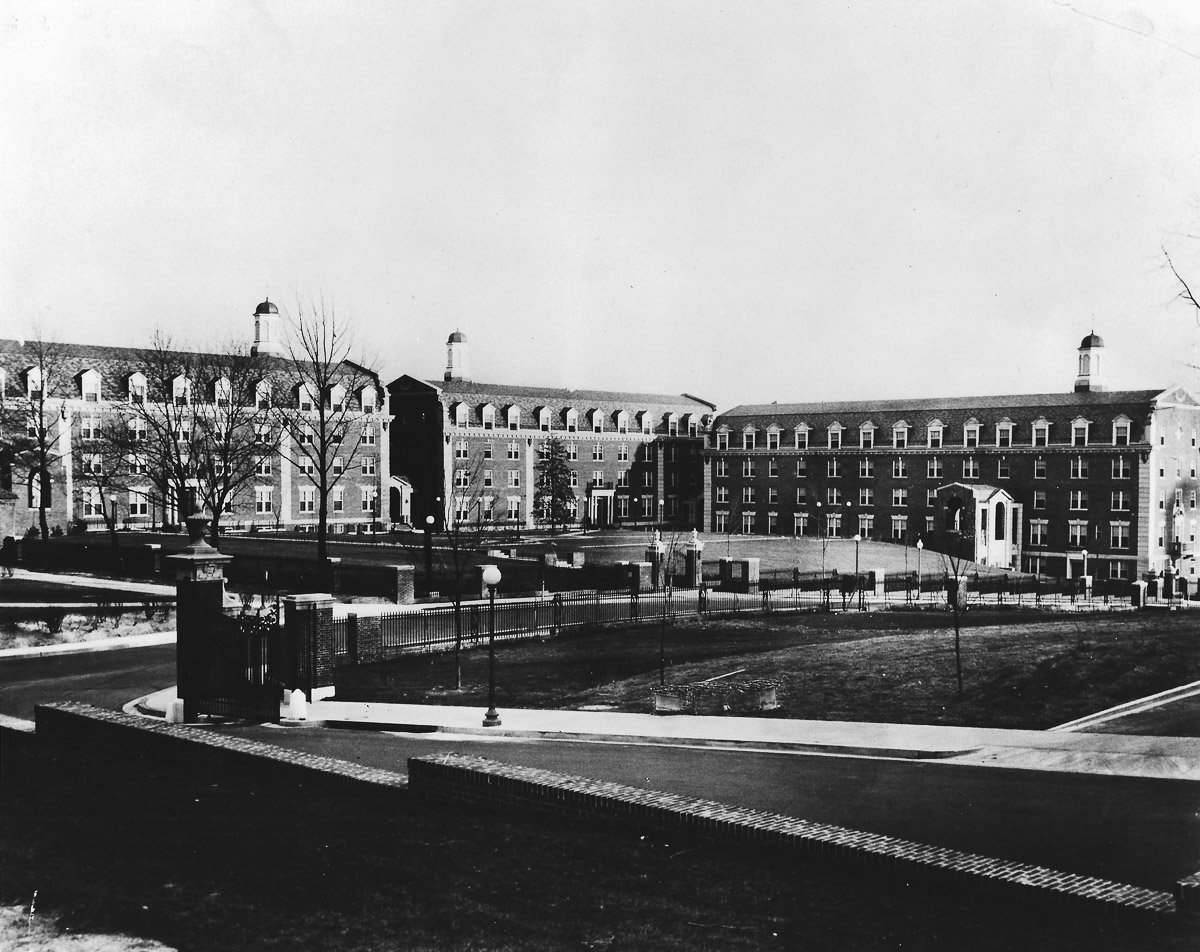 "There is a large amount of pride associated with living at the Quad," says Jackson. "I was so proud to live in a residence hall complex named after Harriet Tubman, the woman who led more than 1,000 black people out of slavery."
Jackson has been a political analyst for Fox News since 2012 after hosting the top-rated urban radio show on Chicago's WVON-FM for nearly a decade. She credits her relationships established while attending Howard with aiding her many personal and professional achievements. Jackson says the Quad's temporary closure plays a significant role in cherishing the complex's rich history, while preparing for the many generations of young women to come. 
"I lived in Crandall Hall, room 119 with now line-sister of Delta Sigma Theta Sorority, Inc. Neighbors in different rooms soon became my dorm sisters, many of whom are my closest friends today," Jackson says. "I'm excited for the future women of Howard to be awarded an opportunity to live and grow amongst their peers, in the same halls where thousands of successful Howard women once graced as students."
The five residence halls within the Harriet Tubman Quadrangle are scheduled to reopen in 2019, in time for the arrival of Howard University's Class of 2023. 
###
Photographed above: Recent and vintage photographs of the Harriet Tubman Quadrangle, located along 4th Street NW, on the campus of Howard University
About Howard University
Founded in 1867, Howard University is a private, research university that is comprised of 13 schools and colleges. Students pursue studies in more than 120 areas leading to undergraduate, graduate and professional degrees. The University operates with a commitment to Excellence in Truth and Service and has produced four Rhodes Scholars, 11 Truman Scholars, two Marshall Scholars, one Schwarzman Scholar, over 70 Fulbright Scholars and 22 Pickering Fellows. Howard also produces more on-campus African-American Ph.D. recipients than any other university in the United States. For more information on Howard University, visit www.howard.edu.
Media Contact: Ramzey Smith, Ramzey.smith@howard.edu