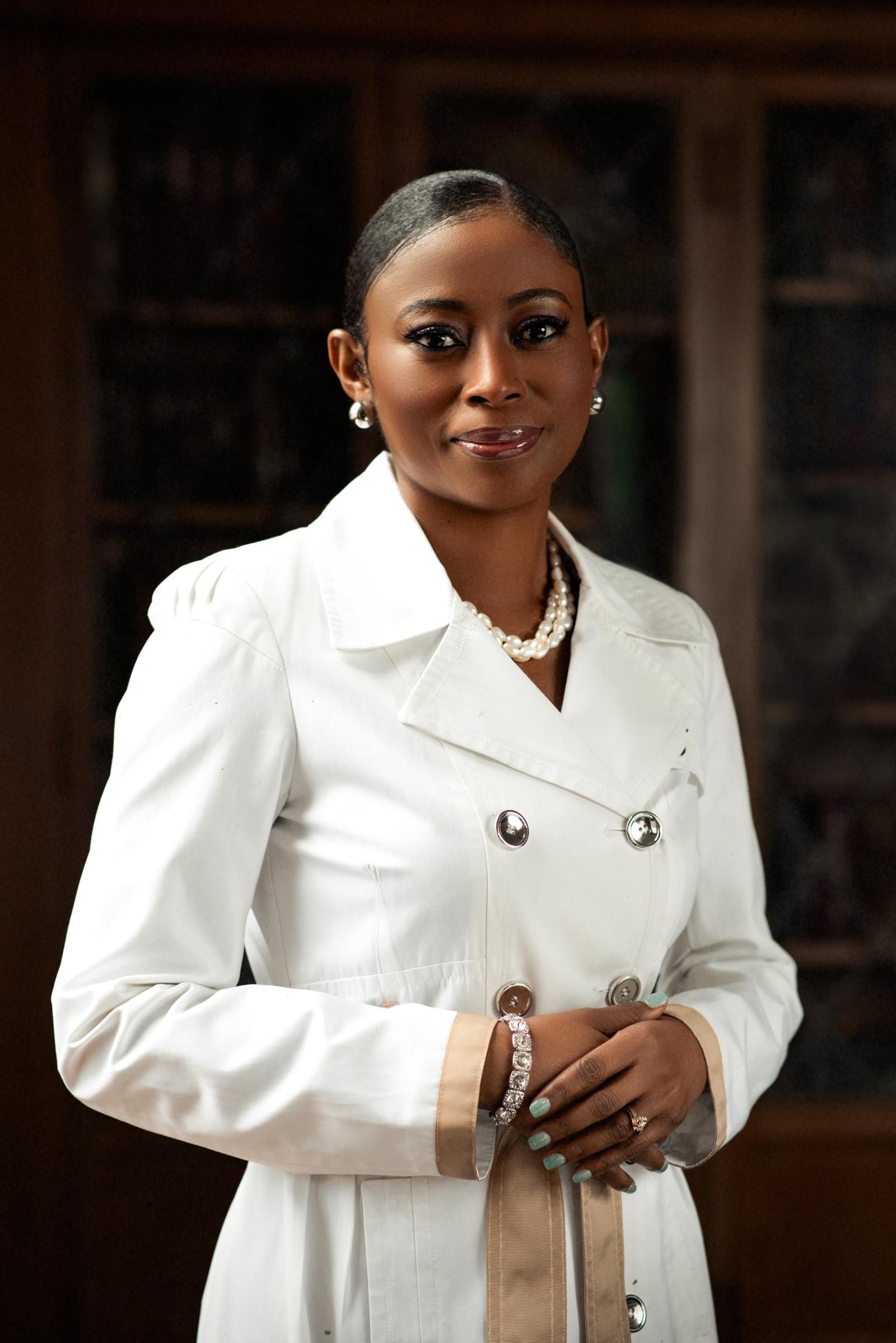 Medicine was always on the mind of Howard University Dean Ranti Akiyode, PharmD, as a profession. But because of an influential science teacher at Cardozo Senior High School in Washington, D.C. where she attended, chemistry was another area she really enjoyed and excelled at. As she studied chemistry during her undergraduate years and considered a career in medicine, she soon discovered the perfect blend: clinical pharmacy.
"I liked what I saw pharmacists doing in the clinical settings by helping people manage their medications and disease conditions," she recalls about her professional school days. At Howard, she was the founding pharmacist at the Diabetes Treatment Center at Howard University Hospital, working with patients, endocrinologists, nurses, and dieticians. "I was able to positively impact the lives of many people who were disproportionately affected with diabetes." 
Dean Akiyode recognizes that pharmacy has shifted into a female-majority profession, due to the flexibility of the profession and the workplace. She is not the first female dean of the College of Pharmacy and has served as interim dean since July 2022. She notes that only 4.9% of pharmacists are Black, though that number is rising. However, she does not distinguish among genders in her school, but "in terms of raising individuals – whoever has talent, has interests… it's a matter of helping them and cultivating and mentoring them."
Teaching and mentoring students is obviously one of her greatest joys. After all, it was a high school teacher who inspired her toward her chosen career path. "It's really empowering all of them to know that they are able to excel," she says.