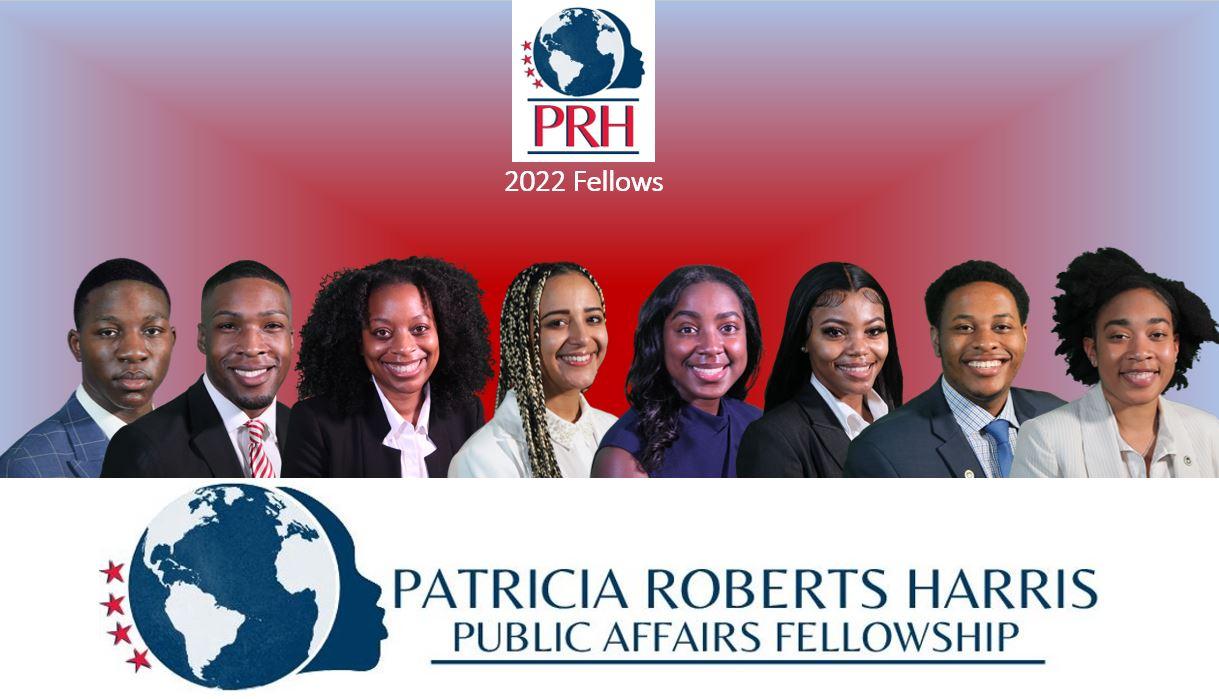 WASHINGTON – Howard University is proud to announce the 2022 Patricia Roberts Harris Fellows. The Patricia Roberts Harris Fellowship offers fellows the unique opportunity to gain one-on-one mentorship and guidance from an accomplished public affairs professional. 
Administered through the Ralph J. Bunche International Affairs Center, the Patricia Roberts Harris Fellowship for Public and International affairs is a one-year program designed to provide a dynamic professional development experience to Howard University students interested in careers in public and international affairs. The fellowship, which provides students with a comprehensive understanding of the landscapes and the competencies necessary to pursue such careers, was established to honor one of Howard University's most illustrious alumni.  
"We are excited about the 2022 cohort of the Patricia Roberts Harris Fellowship program," said Tonija Hope, director of the Ralph J. Bunche International Affairs Center. "The fellows are actively engaged in professional development experiences and working in their internships and with their mentors. We look forward to the impact that these experiences will have on them at the conclusion of the fellowship and beyond." 
The Patricia Roberts Harris Fellowship is made possible due to a bequest issued by renowned Howard University alumna Patricia R. Harris to Howard University in 1987. Ambassador Harris remains an exemplary stalwart of international public affairs and is remembered for her keen intellect and irrefutable integrity. As a 1945 summa cum laude graduate of Howard University's College of Liberal Arts, Harris was lauded for her contributions to the public affairs domain both domestically and internationally.  
2022 Patricia Roberts Harris Fellows 
Ademola Adeyemi 
Adeyemi (B.S. '24) is majoring in political science and minoring in psychology. Prior to being selected as a Patricia Robert Harris International Affairs Fellow, Adeyemi served as a House of Representatives' page in the 441st legislative session Maryland General Assembly. He serves as youth outreach coordinator on the Board of Directors of the Science and Engineering Partnership, a nonprofit focused on providing STEM opportunities to underserved student populations. Adeyemi is bilingual in Korean, which he taught himself over two years using an input-based method. He is very interested in social, political and economic growth issues, particularly as they relate to the United States and South Korea. In his free time, Adeyemi enjoys watching films, playing basketball and helping others learn languages. Adeyemi is currently an intern with Migaku, a Korean language learning company, and he plans to study abroad in South Korea in the Fall.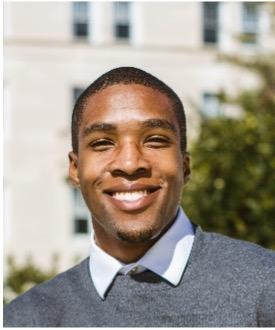 Naheim Banks 
2022 Elisabeth Ruyter Fellow, Southern Center for Human Rights 

Herbert Lehman Scholar, NAACP Legal Defense Fund 

Frederick M. Roberts Scholar, California Legislative Black Caucus 
Banks (B.S. '23) is an honors political science and criminology double major on the pre-law track. A Los Angeles native, Banks is a first-generation college student and has a unique passion for criminal justice reform and progressive politics. Banks serves as the chair of the Howard University Student Association Senate, a proud member of the Xi Chapter of Kappa Alpha Psi Fraternity, Inc., an assembly district delegate to the California Democratic Party, a member of the award-winning Mock Trial Team, and a staff writer for The Liberato, Howard's political journal. Currently, Banks is working with the Southern Center for Human Rights, where he is working on a parole case in Alabama, investigating prisons and jails, conducting witness interviews, and providing resources for incarcerated people. After completing his undergraduate degree, Banks plans to attend law school to pursue his Juris Doctorate and become a public defender advocating for incarcerated people's rights in the Deep South, where members of Gideon's Army are so desperately needed.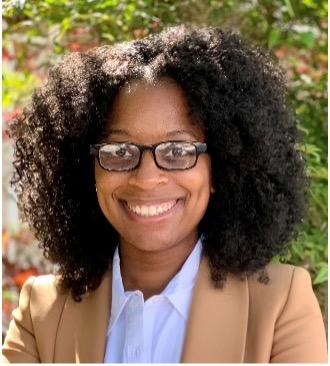 Jennifer Early 
2022 Minerva Scholar, Women in Leadership California 
Early (M.S. '24) is a California native and graduate of San Francisco State University, where she received her bachelor of arts in Africana studies. After receiving her bachelors, Early joined Americorps State and VISTA, where she served in Oakland public schools, supporting youth in both direct and indirect positions through mentorship and truancy reduction. A former college and career readiness specialist for Castlemont High School in Oakland, Early volunteers her time to various college readiness programs serving youth throughout the Bay Area. As a result of her commitment to the school and community, Early was nominated and inducted into the Hall of Fame as an honorary alumna receiving the Gold Key Award by the alumni association. Early is entering her second year of the dual degree master's program in public health and social work, with a concentration in community, administration and policy. As the first-year representative for the Howard University School of Social Work Student Council Association, her goal is to gain more practical experience in policy and public affairs.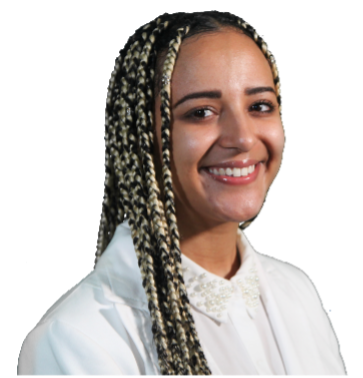 Sumaya Elkashif 
USA2Holland Intern, Netherland-America Foundation 
Benjamin A. Gilman International Scholar, U.S. Department of State 

HBCU Tuition & Travel Grantee, Institute for the International Education of Students (IES) 
Elkashif (B.S. '23) is an international affairs and French double major, Arabic minor. Coming from a Sudanese background, Elkashif has a globally conscious mind and uses her intersectional identity as an Arabic-speaking African, Muslim woman to build bridges between people and bring equity. After undergraduate studies, Elkashif aspires to complete her master's degree in international affairs with a concentration in human rights and international development, followed by a career in the foreign service, work within the United Nations, and NGOs based in Francophone West Africa, Sudan, and the MENA region. Outside of her academic passions, Elkashif is an advanced musician, playing both the euphonium and trombone. This Fall, Elkashif will also study abroad in France.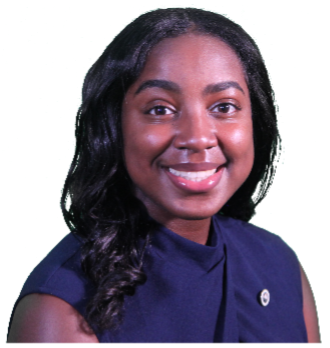 Leilani Flint 
Flint (B.S. '23) is a senior journalism major and political science minor from Sacramento, California, by way of Honolulu, Hawaii. Her interest in global public affairs began when she lived and studied abroad in Casablanca, Morocco. Inspired by this international experience and intercultural engagement, Flint found an interest in understanding how global society functions from policymaking, implementation, diplomatic reporting and writing. With a keen interest in media communications and policy, she has interned for the Department of State and Carnegie Endowment for International Peace. On campus, Flint serves as the deputy chief of staff for Howard University Student Association, a Hilltop staff writer, and Howard student ambassador. Flint plans to pursue graduate study in international affairs and earn entry into the U.S. foreign service as a public diplomacy officer. Flint is currently an intern with WCAPS – Woman of Color Advancing Peace, Security, and Conflict Transformation.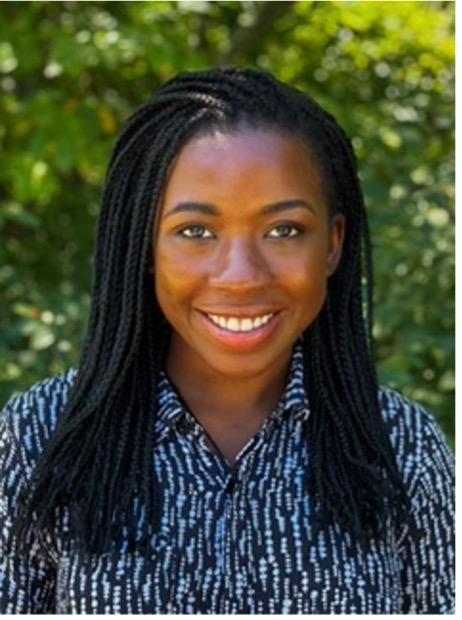 Aimée P. Ihirwe 
Ihirwe (B.S. '24) is a political science major with a concentration in international affairs and a minor in sociology. Her interest in international affairs began in 2010 when she and her family resettled in the United States from Tanzania. Since then, Ihirwe has focused on helping her refugee community by raising awareness of issues that affected refugees and immigrants and by educating herself and others about building community. Currently, Ihirwe is studying abroad in Ghana and interning with the International Research and Exchanges Board (IREX), where she is learning about governance and economic development on the African continent. Ihirwe aspires to pursue a career in international development and foreign policy and hopes to build a safer and fairer Africa. When she is not busy keeping up with current events, Ihirwe enjoys exploring Accra, Ghana, and hearing about the lives and aspirations of the locals.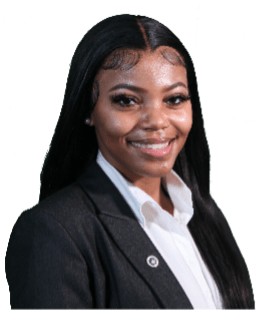 Tamya Matthews 
Matthews (B.S. '23) is a political science and international affairs double major and Spanish and playwriting double minor from Prince George's, Maryland. During her tenure as a student at Howard University, Matthews has served as a content creator for the HerCampus Howard University Chapter, a participant in the Diaspora Connect Program, and as members of both Howard University's Speech and Debate Team and Model UN Team. Matthews aspires to one day work in varying capacities with Afro-diasporic communities abroad in Latin America and the Caribbean. She hopes to expand the knowledge Afro-diasporic communities domestically have about these communities abroad and facilitate discussion, collaboration and cultural exchange through the use of art, media and entertainment. Matthews is currently an intern with Sony under the auspices of the Business of Media, Entertainment and Sports Summer Institute at UCLA Anderson.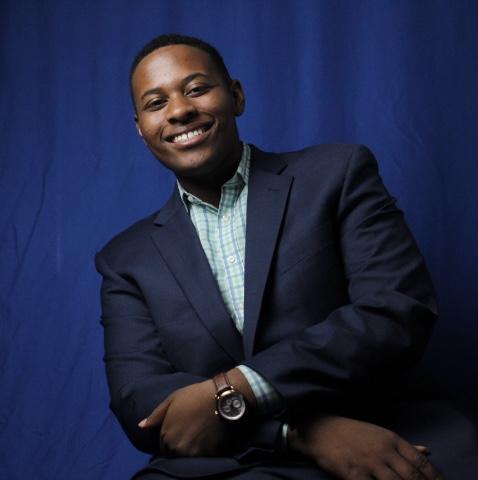 Tyler Smith 
2022 David L. Boren Scholar, U.S. Department of Defense 

2022 Frederick Douglas Global Fellow, Council on International Educational Exchange (CIEE)  
Smith (B.S. '24) is studying international affairs and political science. As a student ambassador for the United States Holocaust Memorial Museum, Smith's international affairs perspective is rooted in human rights. Smith is a Cox-State Department Diplomacy seminar alumnus and a co-founder of the Larry Palmer Envoys program – a program launched by the late DC Metro Diplomat-in-Residence to engage HBCU students in foreign affairs and diplomacy. Smithwill study abroad in Ireland this Summer, followed by a semester abroad in Taiwan in the Fall. Currently, Smith is an intern with the International Research and Exchanges Board (IREX).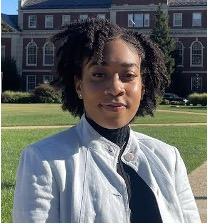 Sidney Walters 
Walters (B.S. '23) is an international relations and strategic legal communications major with a Spanish minor. She became a flight training officer within the Air Force ROTC at Detachment Howard University in 2021. In her role as flight training officer, she mentors and trains the next class of cadets and future Air Force officers.  
Walters was also the communications committee co-chair for Black Professionals in International Affairs (BPIA), an international organization rooted in connecting Black professionals in the world. As a political and civic engagement intern at Vital Voices, a nonprofit organization focused on elevating women economically and professionally around the world, Walters helped run a fellowship that selected women political leaders across the globe. Walters has received many awards for her academic and professional work. She is currently a secretary of the Air Force International Affairs intern with the Arnold Society Pentagon Internship Program. 
The application for the 2023 Patricia Roberts Harris Fellowship will be available in Fall 2022. To learn more, visit global.howard.edu. 
### 
About Howard University 
Founded in 1867, Howard University is a private, research university that is comprised of 14 schools and colleges. Students pursue more than 140 programs of study leading to undergraduate, graduate and professional degrees. The University operates with a commitment to Excellence in Truth and Service and has produced one Schwarzman Scholar, three Marshall Scholars, four Rhodes Scholars, 12 Truman Scholars, 25 Pickering Fellows and more than 165 Fulbright recipients. Howard also produces more on-campus African American Ph.D. recipients than any other university in the United States. For more information on Howard University, visit www.howard.edu. 
Media Contact: Aaliyah Butler; aaliyah.butler@howard.edu