WASHINGTON - Howard University is in the process of filing a new 2020 Central Campus Master Plan  (CMP), which is a far-reaching document focused on the long-term transformation of the central campus experience for students, faculty, staff, alumni, and surrounding communities. The Plan represents an opportunity to identify and entitle the University to implement capital improvements and major projects which align with the University's mission, vision, and strategy. The University's current active Master Plan was filed in 2011 and approved by the Zoning Commission in 2012. The planning underway will effectively replace the 2011 Plan.
"Howard University recently submitted a preliminary version of the campus master plan to the District of Columbia, in order to initiate the public review and approval process," said President Wayne A. I. Frederick. "This process is intended to ensure that decision making is informed by stakeholder feedback in a meaningful way that remains responsive to the needs of the campus and surrounding communities. The updated plan, in tandem with the DC Comprehensive Plan, gives rise to unique opportunities for Howard to collaborate with developers to create a vibrant, innovative, and urban mixed-use development zone along Georgia Avenue. This will be a thoughtful process that will be implemented over the next 10 years."
Plans to improve the 150-acre campus in northwest D.C. involve many new interdisciplinary buildings, including:
A state-of-the-art teaching Hospital and Medical Office Building along Sixth Street between W and Bryant Streets
An integrated Health Sciences Complex and STEM Center along Bryant and College Streets to support lab-based instruction and research environments
A Center for Arts and Communications behind Cramton Auditorium and Childers Hall
A Howard University Union building on the eastern side of the Yard, supporting student activities, community wellness, and recreational sports
An Intercollegiate Athletics Annex built as an expansion to Burr Gymnasium along Georgia Avenue; and
A two-phase housing community on Sherman Avenue NW, opening Howard Place as a direct pedestrian connection to campus.
As part of the process, feedback will be solicited from campus constituents, surrounding communities, and numerous District agencies. Afterward, a final version of the CMP will be submitted not less than 60 days before the zoning hearing. This may take place as soon as late 2020.
Given the closure of campus in light of the COVID-19 pandemic, the typical mechanisms historically used to engage with campus stakeholders (in-person focus groups, meetings, charrettes, and town halls) have become logistically difficult to realize.
"The University remains eager to engage with the broader campus community and is presently devising new means and methods to work with our internal and external stakeholders while ensuring the health, safety, and well-being of all participants," said Anthony Freeman, real estate executive. "Further communications will be issued with specific information on how campus stakeholders can participate in this exciting process."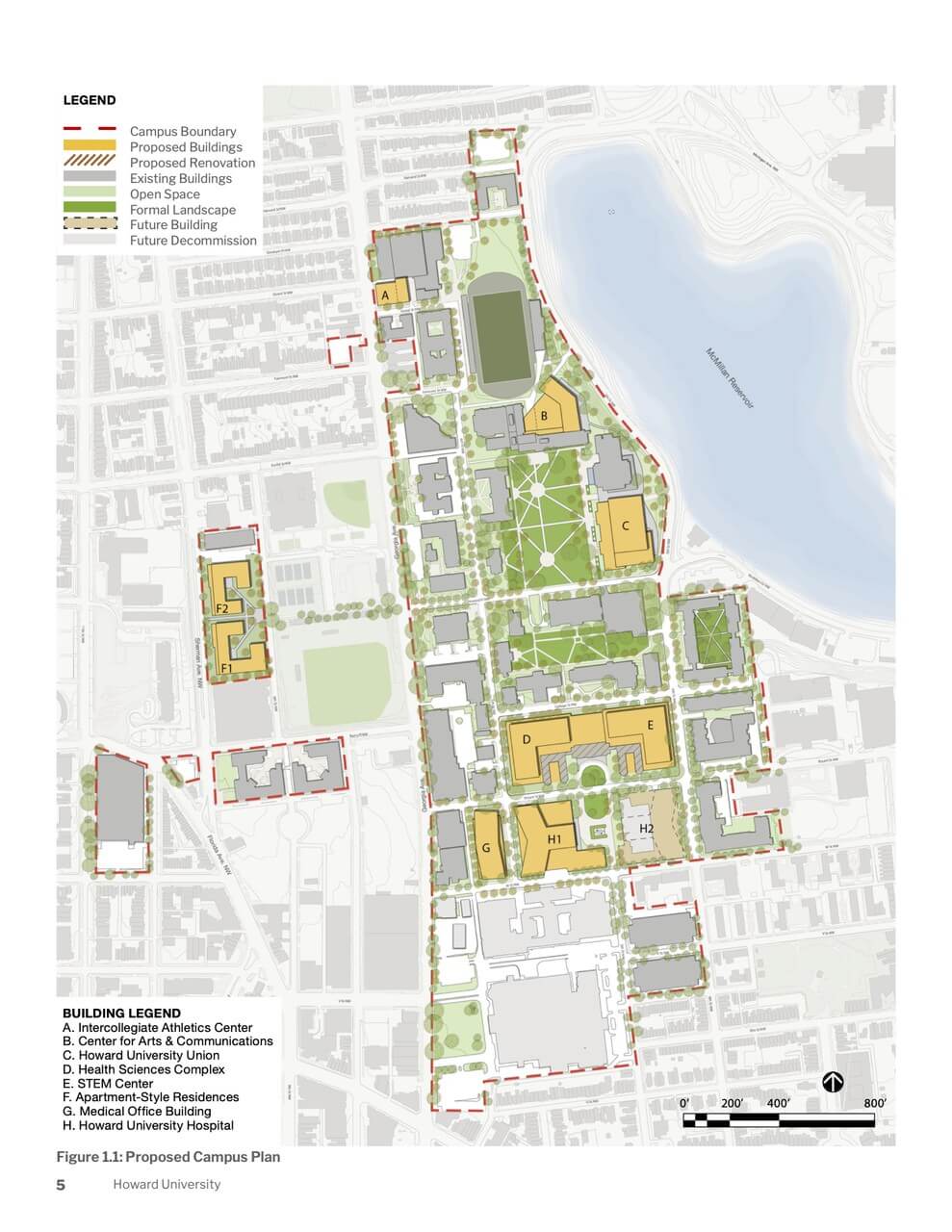 # # #