Inside the Office of the Dean at the Howard University School of Law, Dean Danielle Holley is showing her staff an assortment of photos on her iPhone, the group excitedly discussing her future.
"You'll have to come visit!" she exclaims to them, smiling from ear-to-ear as she turns to carry several bouquets of congratulatory flowers into her personal quarters.
Their exuberance is the byproduct of Holley's recent appointment as the next president of Mount Holyoke College, just the 20th person and first Black woman in the school's 186-year history to permanently hold the position. The moment is a clear cause for celebration.
But Holley makes a point to its bittersweet undertones, in no small part because of the bonds she's built within the Bison community.
"It has been incredible to be here," she affirms. "I keep telling everyone, 'I'm not going anywhere!' I'll always be a member of the Howard family."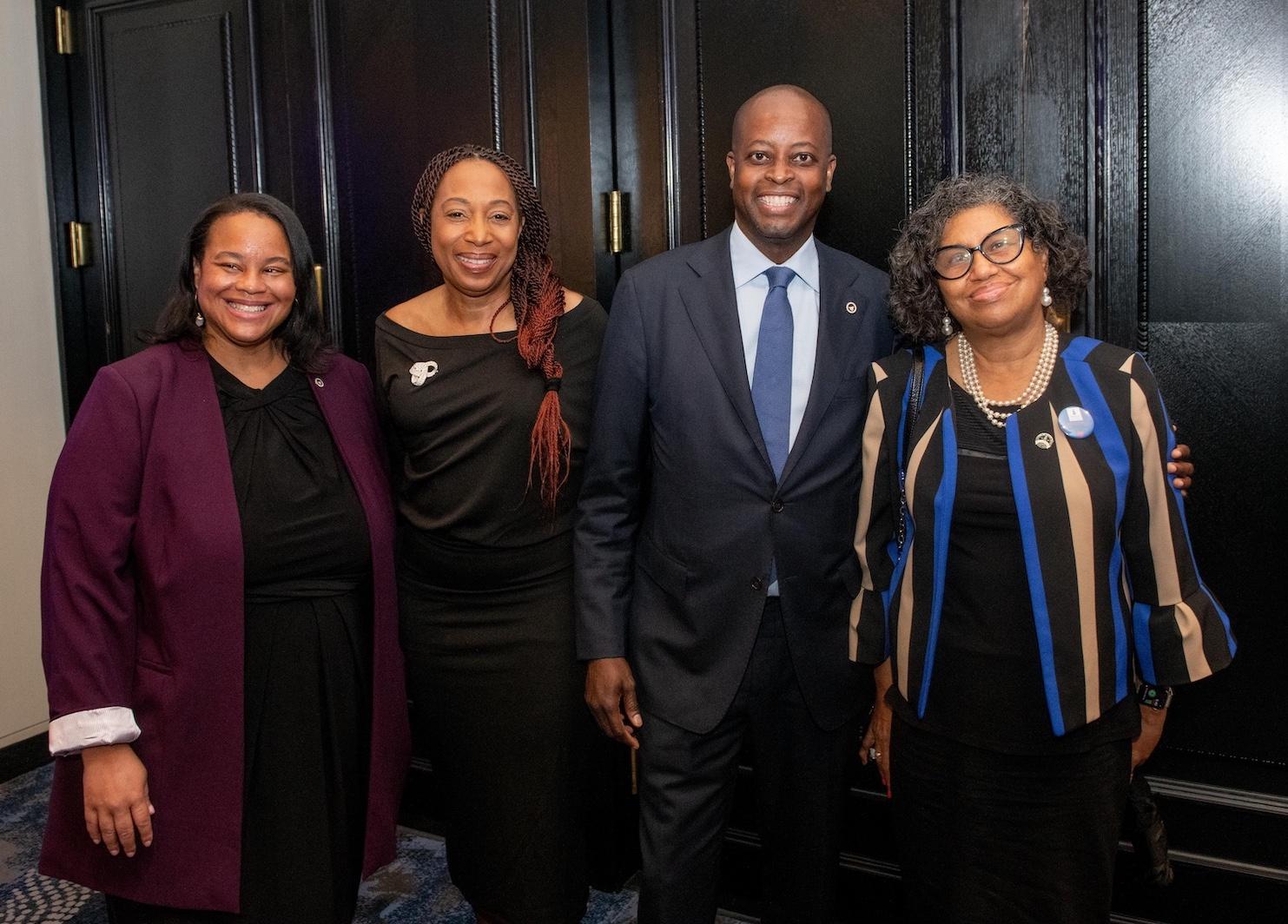 Holley says she had been captivated by Howard and particularly Howard Law well before arriving at the University in 2014. The daughter of professors at Texas Southern University, an HBCU campus is embedded in her formative years; her love for our institutions is ancestral. Further, as an undergraduate history major, she viewed "The Man Who Killed Jim Crow," a movie on prominent African American lawyer and former Howard Law dean Charles Hamilton Houston that she describes as "eye-opening."
"Seeing what he was able to do with the students, faculty, staff of the law school, and how they changed the face of the U.S. Constitution from this law school, was so powerful that I ended up writing my senior thesis about it in college," she recalls.
Holley started her teaching career at Hofstra Law School and later became distinguished professor for education law and associate dean for academic affairs at the University of South Carolina. While at South Carolina, she was encouraged to pursue the deanship at Howard Law – ironically by two former Howard professors she personally recruited.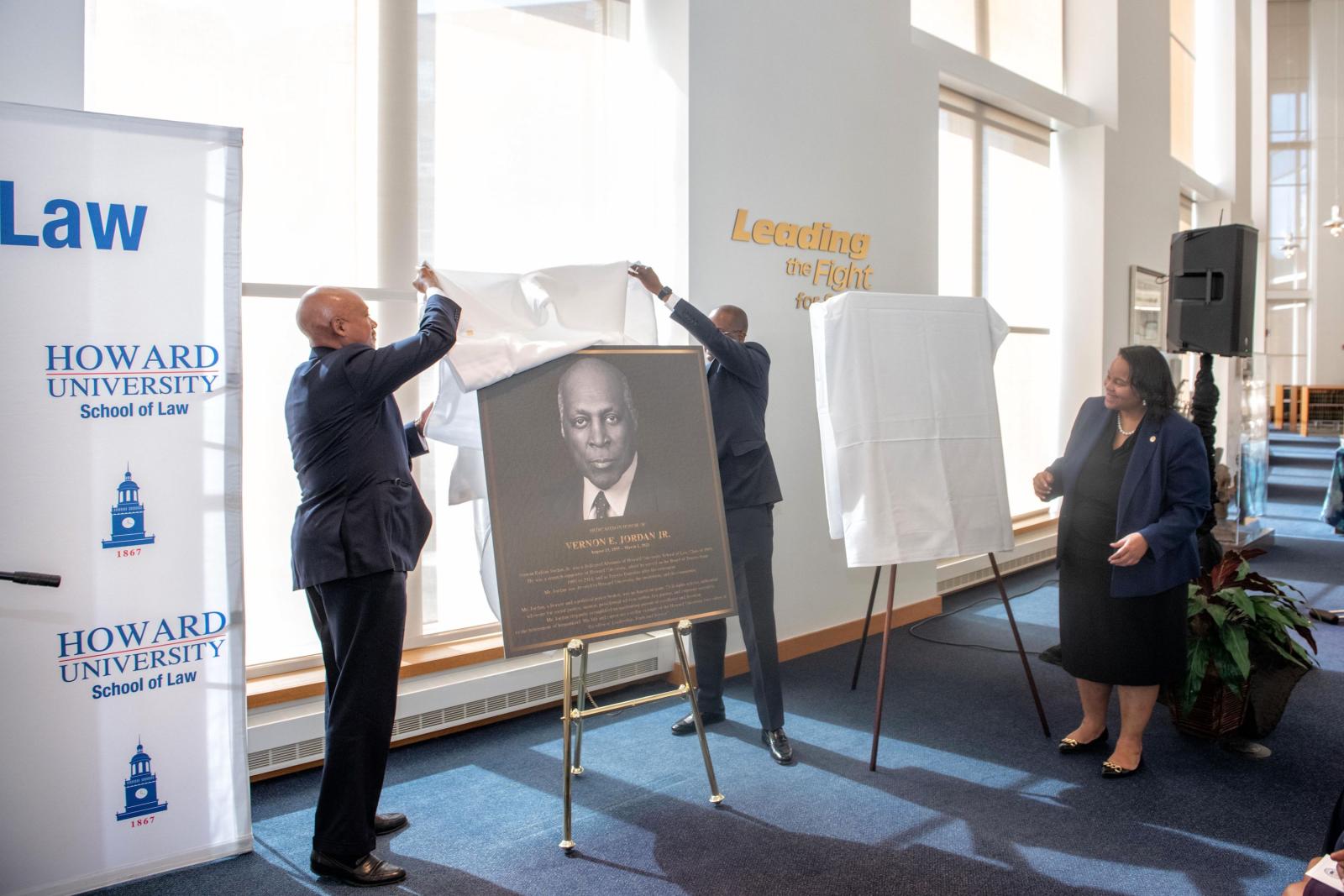 "When I came to visit, I immediately felt at home," she remembers warmly. "I felt like I had gone to school here; like I had worked here for years. It just felt like a perfect fit."
Holley has the distinction of being Dr. Wayne Frederick, M.D., MBA's first decanal hire as Howard University's president. The two forged a collaborative relationship that she believes has been the catalyst for the law school's increased success over the last nine years. "I told him when I came here that I have a very bold vision for this law school," she says. "It is not coming in and holding the wheel. We are going to raise a tremendous amount of money. We are going to revolutionize how we approach bar passage. We are going to hire an entire new group of incredible faculty.
"This is how I'm talking in our first meeting. You know, some presidents would have said, 'That's going to take a lot of resources.' What he said to me was, 'No, that's right, the law school is incredibly important.'"
"When I came to visit, I immediately felt at home. I felt like I had gone to school here; like I had worked here for years. It just felt like a perfect fit."
Dr. Frederick subsequently selected Holley to lead two dean searches, appointed her co-chair of the Gun Violence Prevention Task Force, assigned her to the Chief Financial Officer and Provost search committees, and afforded countless more opportunities to strengthen her bona fides for a potential college presidency.
"When you interview for presidencies, you have to be able to give examples of financial stewardship, your ability to collaborate with faculty, what you know about tenure and promotion processes," Holley states. "Through the process of getting so many University assignments, I was able to build my credentials and expertise."
Holley becomes the second Howard dean to ascend to a college presidency under Dr. Frederick's counsel, following Dr. Toyin Tofade's appointment at the Albany College of Pharmacy and Health Sciences in July 2022. She credits Dr. Frederick's willingness to mentor and encourage his senior leadership exploring a jump to the top job. "The proof is in what he's done," she asserts. "The leaders who are working underneath him are going to the next level. They're not just leaving Howard – they're literally becoming presidents."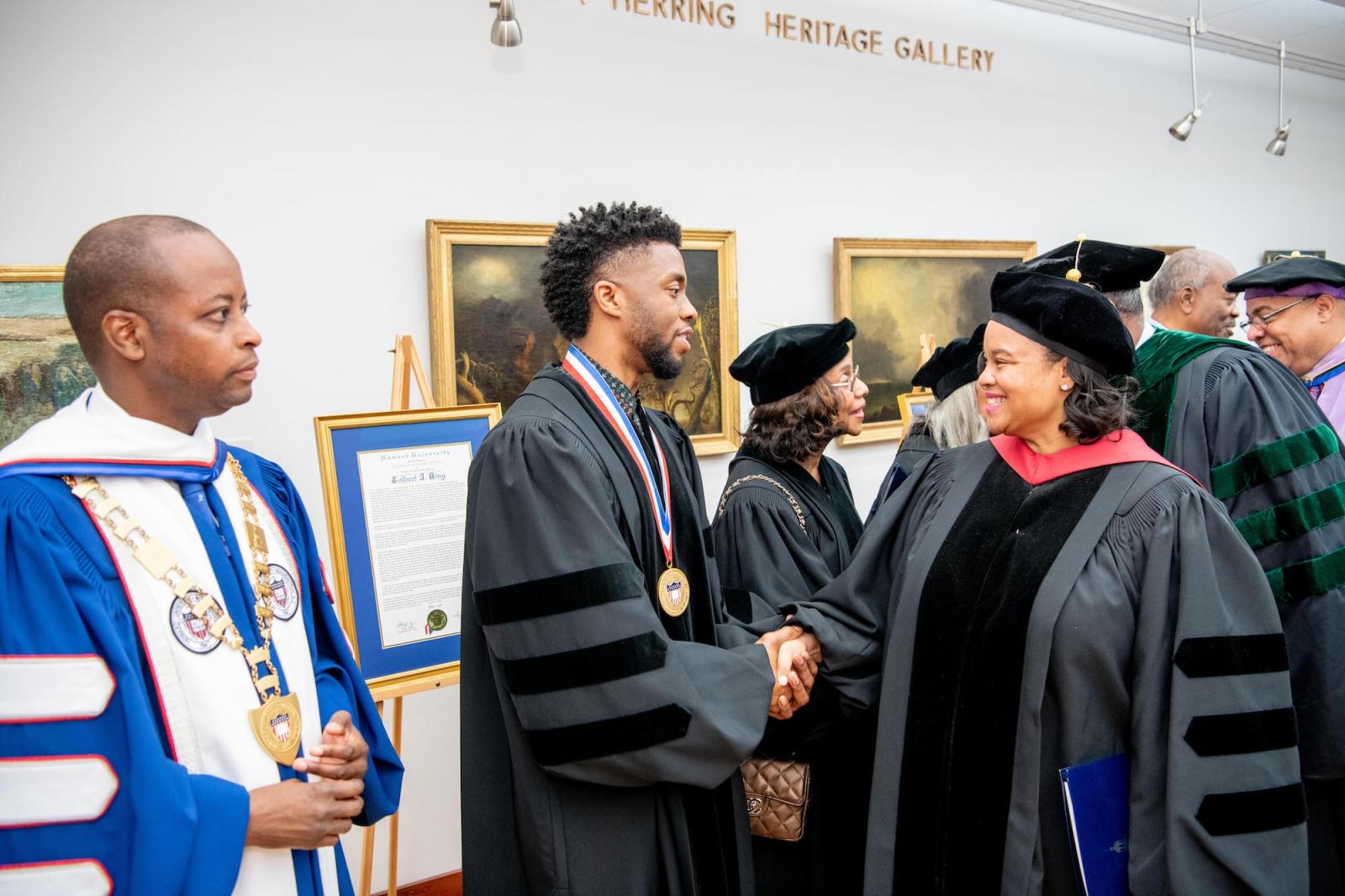 "That is one of his values," she continues. "While you're here, if that's something that you're interested in, let's make sure you get all of the experiences that you need to be able to credibly step up into this arena."
Holley's accomplishments as dean are extensive, from establishing the Thurgood Marshall Civil Rights Center in 2017, to executing the law school's sesquicentennial in 2019, to navigating the school to the No. 91 spot of the U.S. News & World Report's rankings in 2021. Yet, Holley shares her wildest dream for the school: Howard Law as a completely tuition-free environment.
"I continue to tell everyone, and I will even after I'm gone, that I believe that Howard's law school should be fully paid for all students," she says. "The work that our students are capable of doing is work that is really unique to this law school. So, every law student we graduate is someone who can be that person in the room in a big antitrust litigation. They can be that person who becomes a criminal defense attorney who is representing clients in the Mississippi Delta. They can be that person who is leading different groups of attorneys out in Silicon Valley. No one else can do that in the way that Howard does."
From pinning ceremonies to commencements, Holley will carry a collection of Howard memories to Mount Holyoke, but she's looking to collect one specific award before she departs.
"One of my favorite experiences ever at Howard, I was the honorary women's volleyball coach for the day. I told [athletics director] Kery Davis that I want a plaque because I'm the winningest coach in Howard history," she laughs. "I have a 100 percent winning percentage!"