Dillan Haynes, a 2022 Howard graduate, is ready to make her mark as a Black woman in the fashion industry. This summer, Dylan will be interning with Nordstrom's store operations program, getting immersed in the process of how products come into a store. She is also pursuing an internship with Vans to explore her passion for sneaker design.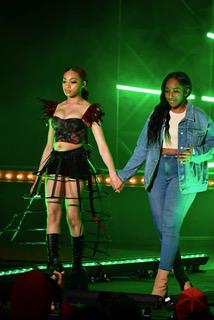 "Since a young age, I've always been interested in fashion design. I have a pair of sneakers to go with every outfit in my closet. There are not a lot of Black women working in the sneaker industry – and I really think I can help bring a unique perspective," Haynes says. "As a child, I was not the most girly girl. I always liked the streetwear style. So, when I got to eighth grade, I started babysitting to earn money to buy sneakers."
While at Howard, she had the chance to pursue her passion with an internship at Timberland. "At Howard, there are so many outlets for modeling, networking, and fashion. I did my first fashion show as a freshman. I didn't know I was good. But to get such an outpouring of support and love for my art and creativity was amazing – it made me finally believe in myself."
In the Spring of 2022, as Haynes approached graduation, she suddenly found herself in crisis. She didn't have the funds to graduate.
Fortunately, she was able to receive an HUAA Emergency Scholarship. 
The HUAA Emergency Scholarship is designed for students whose ability to complete their Howard education is threatened by a financial crisis. It is developed through donations from alumni.  Eighty-seven percent of Howard students relied on grants or scholarship aid to make their Howard dream a reality. Donors who support Howard make it possible to welcome all students of merit, regardless of their financial circumstances. 
"It's an enormous honor to be chosen for this scholarship," Haynes says. "It's been a long four-year journey – and I can't wait to walk across the stage to receive my diploma. It truly will be such a powerful moment."