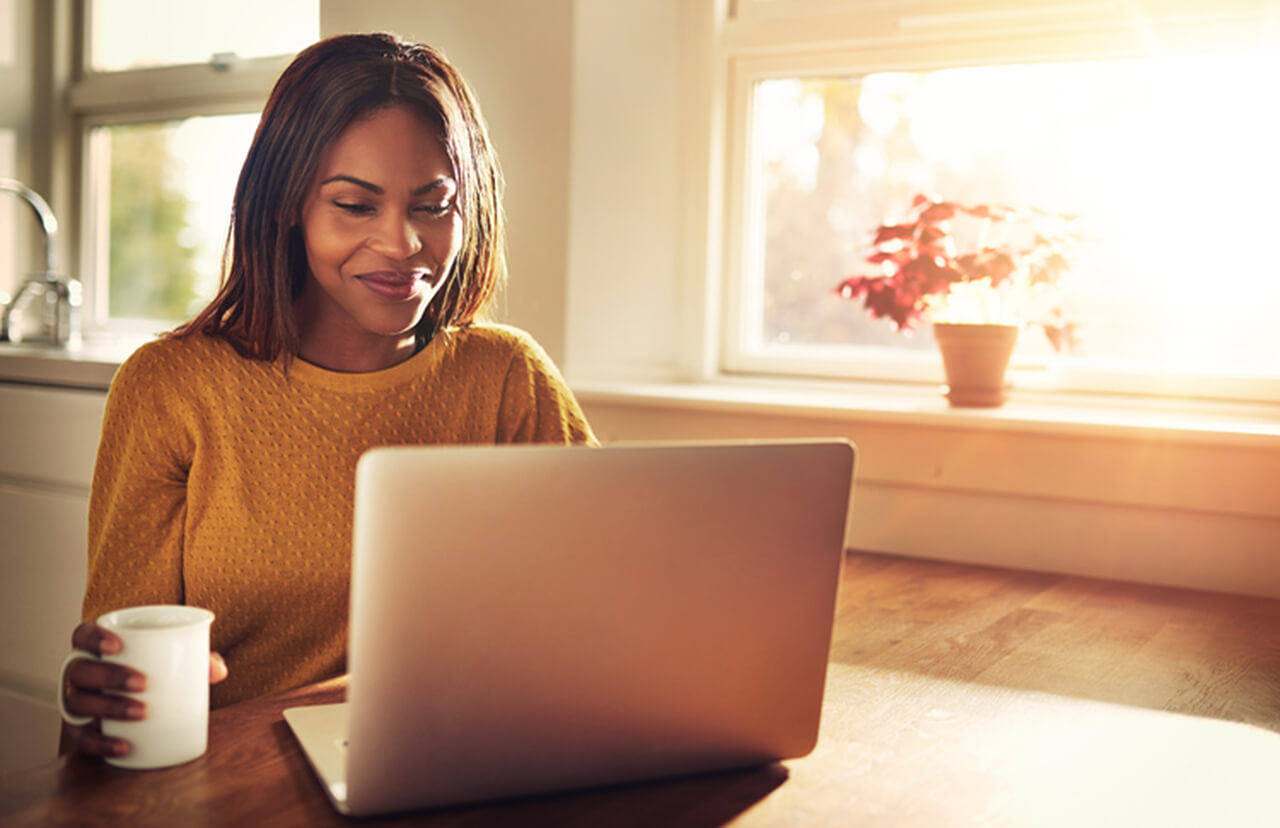 WASHINGTON – The Howard University School of Business is now accepting applications for its Online MBA program that boasts the quality of its globally recognized full-time program at a pace that suits the dynamic lifestyle of today's working professional. Making the choice to earn a business degree from Howard University gives students access to a top-ranked business education featuring award-winning staff, diverse classrooms and immersive experiences. Graduates of the Howard University School of Business have gone on to become successful business leaders, founders, C-suite executives and non-profit leaders who bring with them a commitment to diversity, innovation and corporate responsibility.
"We are very proud to be able to offer our flagship MBA Program online for the professional working adult," said Verna Supel, director of MBA Graduate Programs. "What sets us apart is our commitment to ensure that our graduates are prepared to be global business leaders and social servants locally and worldwide. Through the dedication of our faculty, staff, corporate partners and esteemed alumni, we are confident that our commitment to academic excellence and professional development will successfully transition to the Online MBA program offerings."
Howard's School of Business is AACSB accredited and has consistently been ranked among the best business schools. Considered one of the top 50 business schools in America because of its MBA offerings, the School of Business ushered in its first cohort of online MBA students in the summer of 2020. The part-time program takes just three years to complete, with an option to finish sooner by taking classes at an accelerated pace. The Online MBA at Howard is geared toward the early career professional, which makes it ideal for students seeking to pair the flexibility of online courses with the reputation of Howard's business programs.
"What we have found is that today's students want to get a graduate education, but they don't want to disrupt their lifestyle or family situation," said Associate Provost of Academic Innovation Barron H. Harvey, Ph.D.. "This is the program for that student. As times have certainly changed in the past several months, this program is helpful for students who may have a variety of challenges and simply can't come to Washington."
Students pursuing an Online MBA at Howard have the ease of access that distance learning would suggest with a program that doesn't cut corners in terms of content and learning outcomes. The Online MBA is taught by Howard's esteemed School of Business faculty who are accomplished business professionals, scholars and academicians. Howard School of Business faculty understand the unique challenges people of color face when pursuing careers in business and they don't shy away from having the conversations necessary to ensure students of color are prepared to succeed.
"At Howard, what we constantly exhibit is that we truly appreciate what is needed to succeed in life as a person of color. We are mindful of what it takes to support students of color while they are in the MBA program and in their careers after the MBA," said Russell Price, Ph.D., associate professor of finance and international business. "We offer that gentle, and sometimes not so gentle, nudge to make sure our students can do the best they can and that's really what sets us apart."
With the help of Noodle Partners who teamed up with the School of Business to launch the Online MBA and revamp the school's online Executive MBA program, School of Business faculty have transformed the curriculum they teach in the classroom into virtual learning modules that include a variety of pre-recorded videos, storyboards, and case studies, as well as weekly live classrooms.
"The material offered in the online program mirrors what we provide MBA students who are on campus," said Price. "Working with the learning designers from Noodle Partners helps us make the content engaging, but also creates a level of consistency across all of the courses, which is a significant benefit. This means that when people look at a course site, it will have a similar look in each class, even though content will be a little different."
Making the MBA program accessible online is only the beginning of a larger undertaking by Howard to expand accessibility of its programs with virtual offerings. According to Harvey, the Online MBA is one of the first programs to be offered online, consistent with the goal of Howard Forward, the University's five-year strategic plan.
"This program really embraces the Howard Forward mantra of expanding reach for education while addressing what students are demanding today," said Harvey. "The online MBA and our online Executive MBA program are our inaugural programs, but ultimately, we are working to offer programs to a more expanded community of students and professionals who can experience a Howard University education without having to come to campus."
###
About Howard University School of Business
Currently celebrating its 50th anniversary, the Howard University School of Business has been offering management and business education since 1870. Coveted accreditation by The Association to Advance Collegiate Schools of Business (AACSB) International has been consistently awarded to the Howard School of Business. In fact, it became the first in Washington, D.C. to achieve that world-recognized distinction. While today's students benefit from the tradition of excellence that has long set Howard University apart, they also profit from the school's continuous efforts to update its programs to prepare students to meet the complex challenges of the global marketplace.
Media Contact: Misha Cornelius, misha.cornelius@howard.edu