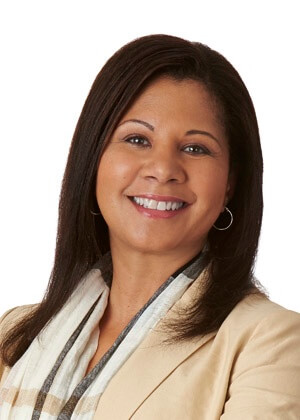 WASHINGTON – Howard University is pleased to announce that Sonya T. Smith, Ph.D., professor of mechanical engineering and director of the Applied Fluids & Thermal Engineering Research Laboratory, has been elected to the American Academy of Arts and Sciences. Smith joins a cohort of 252 outstanding individuals elected to the academy in 2021 as announced by Academy President David W. Oxtoby and Chair of the Board of Directors Nancy C. Andrews.
"On behalf of the entire Howard University family, I'd like to congratulate Dr. Sonya Smith on her election to the American Academy of Arts and Sciences," said Provost Anthony Wutoh, Ph.D., R.Ph. "Her notable career in mechanical engineering serves as an example to our students of the great things that they can accomplish as leaders in STEM."
Founded in 1780, the American Academy of Arts and Sciences honors excellence and convenes leaders from every field of human endeavor to examine new ideas, address issues of importance to the nation and the world, and work together, as expressed in its charter, "to cultivate every art and science which may tend to advance the interest, honor, dignity, and happiness of a free, independent, and virtuous people." Its studies have helped set the direction of research and analysis in science and technology policy, global security and international affairs, social policy, education, and the humanities.
"I am truly humbled and honored to be among the newly elected members of the American Academy of Arts and Sciences," said Smith.
Smith obtained her Ph.D. in mechanical and aerospace engineering from the University of Virginia (UVA) in 1995 and was the first African-American woman to do so. She joined the Howard University faculty in 1995 and is the first tenured female faculty member in the Department of Mechanical Engineering. She has established an interdisciplinary theoretical and computational research laboratory entitled the Applied Fluids-Thermal Research Laboratory (@FTERLab). She has received support for her research from the National Science Foundation, the National Institutes of Health, NASA, the Department of Defense and industry-leading companies.
Smith is president of Sigma Xi: The Scientific Research Honor Society. She is also a fellow of the American Society of Mechanical Engineers (ASME).  Her memberships in other professional societies include the American Institute of Aeronautics and Astronautics (AIAA), the Association for Research in Otolaryngology (ARO), the American Society of Engineering Education (ASEE), the Society of Women Engineers (SWE) and the National Society of Black Engineers (NSBE).
Smith is one of the co-principal investigators for the Engineering Research Center (ERC) for Power Optimization for Electro-Thermal Systems (POETS), where she leads packaging and integration thrust. Called POETS, ERC attacks the thermal and electrical challenges surrounding mobile electronics and vehicle design as a single system. POETS enable the manufacture of lighter, more compact and more efficient power electronic systems for electric vehicles, airplanes, construction equipment, handheld tools and other mobile applications
Additionally, Smith is principal investigator for the Howard University ADVANCE-IT award. HU ADVANCE-IT is committed to solving the institutional and national problem of advancement and leadership of women in STEM. This award, funded by the National Science Foundation, will enable Howard University to develop an innovative and strategic model for institutional transformation that increases the number of female leaders in the STEM disciplines.  
For more information on the academy and the 2021 class of new members, please visit https://www.amacad.org/new-members-2021.
# # #
Media Contact: Alonda Thomas, alonda.thomas@howard.edu