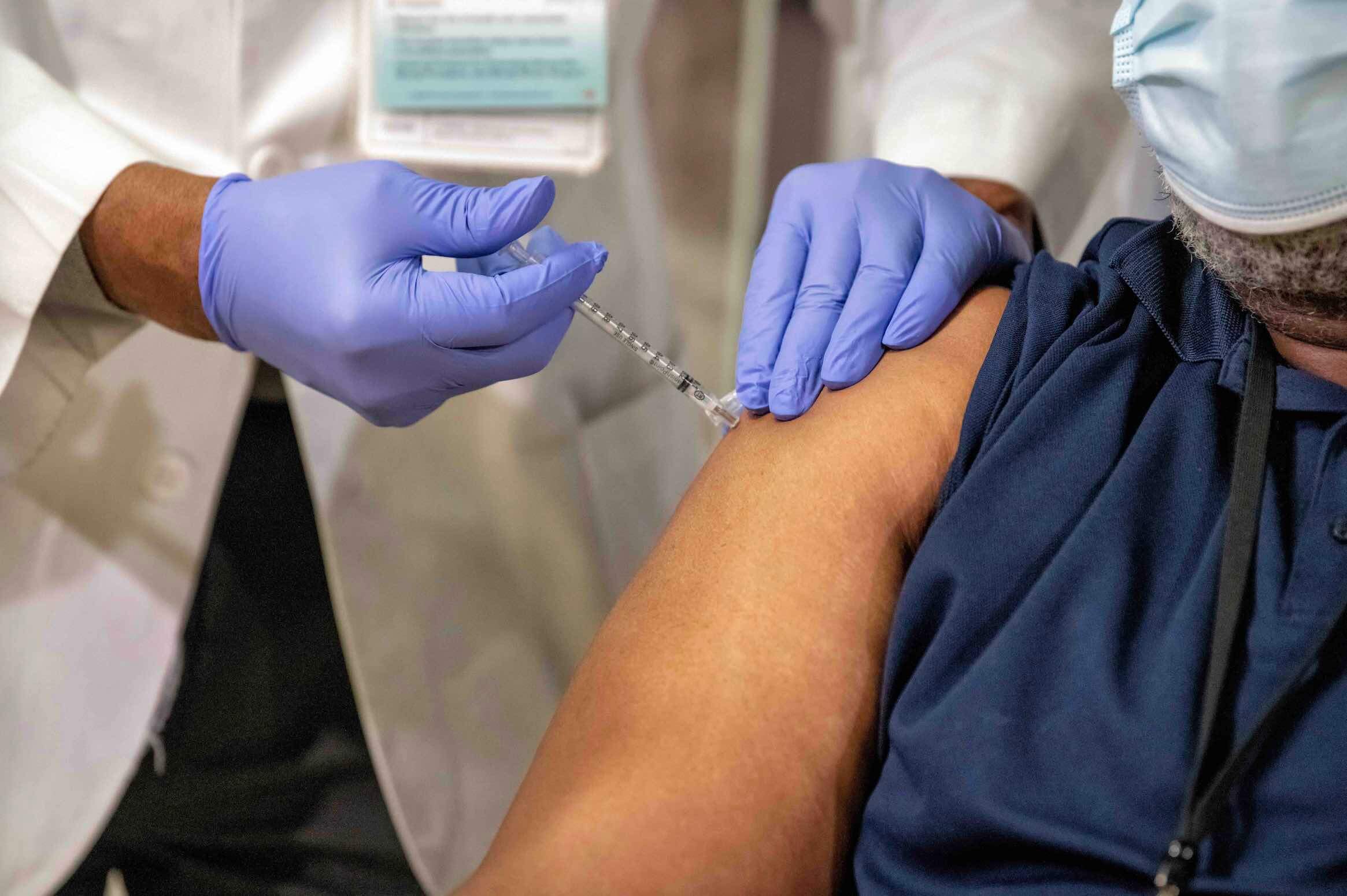 WASHINGTON, DC – April 13, 2021 – Howard University College of Medicine has received a $1.59 million grant from Bloomberg Philanthropies' Greenwood Initiative to expand their mobile unit vaccine operations as equity and public health advocates signal the need for trusted vaccine administrators to combat lack of access and vaccine hesitancy within Black and medically underserved communities. The school's mobile units reach the most vulnerable and work with trusted partners, such as the District of Columbia Department of Health, to set up temporary vaccination sites. The support from Bloomberg Philanthropies will provide mobile medical unit upgrades, paid staffing for the units, medical supplies, and increase outreach to the community.
Bloomberg Philanthropies' Greenwood Initiative is an effort to accelerate the pace of Black wealth accumulation in the United States and address decades of systemic underinvestment in Black communities. The first investment of the initiative, made last September during the height of the COVID-19 pandemic, was a $100 million gift to the nation's four historically Black medical schools, of which Howard University received $31.7 million, the largest donation to the College of Medicine in its history. The $100 million gift helps ease the debt burden of approximately 800 Black medical students. Studies have shown that Black patients have better health outcomes when cared for by Black doctors but Black medical students face a disproportionate financial burden to become doctors.
Both gifts address the significant economic impact of persisting health disparities within the Black community and the importance of access to trusted healthcare providers and institutions.
"COVID-19 has been devastating to the health and economic wellbeing of many Black families – and right now, increasing equitable access to vaccines is one way we can serve the needs of those who need it most," said Michael R. Bloomberg, founder of Bloomberg LP and Bloomberg Philanthropies and 108th mayor of New York City. "Bloomberg Philanthropies is glad to expand our partnership with America's four historically Black medical schools as they ramp up their mobile operations and ensure that more people get their shots quickly."
Howard University has vaccinated more than 25,000 people since December 2020. Howard's efforts are focused on serving those most in need, including Black communities in areas that have low vaccination rates. This effort is coordinated in partnership with the District of Columbia as both an on-site vaccination clinic and mobile support unit in communities in need of vaccine access. Funding from Bloomberg Philanthropies will allow the College of Medicine to purchase a new, larger mobile unit to meet vaccination demand in Washington, D.C. and stand up a call center to make appointments over the phone for those who are unable to schedule online appointments.
"I am immensely grateful for the support of Bloomberg Philanthropies' Greenwood Initiative." said Howard University President Wayne A. I. Frederick, M.D., MBA. "Howard University plays an outsized role in caring for the Black community in Washington, D.C. While this is always the case, it has been especially true during the pandemic. We have already vaccinated more than 25,000 people locally, but there are still many more who have struggled to access the vaccine and continue to be at greater risk. By helping fund our mobile unit, Bloomberg will enable us to vaccinate more of the Black community, a critical step in mitigating the effects of a devastating virus that has disproportionately affected African-American individuals."
This grant will help address the disproportionate health and economic impacts of COVID-19 on the Black community. Black individuals are less likely to have the ability to work from home and make up almost 17% of all front-line-industry workers. This increases the risk of exposure for Black Americans who are three times more likely than white individuals to contract COVID-19, and twice as likely to die from it. Black people are also less likely to have paid sick days leaving many who have recovered from COVID-19 with stalled income and the additional burden of medical bills. This is exacerbated by the fact that 12.3% of Black workers are uninsured vs. 7.5% of white workers making it more likely that Black workers will be burdened with costly medical bills if they get sick, and 73% of Black Americans say they do not have substantial financial reserves to cover sizeable emergency expenses. 
Between February and April of 2020, the number of Black self-employed businesses owners declined by 41% compared to 17% of white self-employed businesses owners. April - May of last year, 36% of Black households were experiencing food insecurity vs. 18% of white households, and according to the latest data from the U.S. Bureau of Labor Statistics, the Black unemployment rate is at 10%, almost two times higher than the white unemployment rate.
The COVID-19 vaccines can help improve the negative health impacts and resulting financial strain COVID-19 has on the Black community, but outreach is key.  There is a clear disparity between white vaccination rates and Black vaccination rates across the U.S. Unreliable transportation, limited access to the internet to book appointments, and long, inflexible work hours are just some of the hurdles individuals face when trying to get vaccinated -- this is why Howard University's community outreach efforts are imperative. The school has spent decades building trusted relationships and mobile clinics have historically improved access to care for medically underserved communities. 
For more information on Howard University College of Medicine: https://medicine.howard.edu/
About Howard University
Founded in 1867, Howard University is a private, research university that is comprised of 13 schools and colleges. Students pursue studies in more than 120 areas leading to undergraduate, graduate and professional degrees. The University operates with a commitment to Excellence in Truth and Service and has produced one Schwarzman Scholar, three Marshall Scholars, four Rhodes Scholars, 11 Truman Scholars, 25 Pickering Fellows and more than 165 Fulbright recipients. Howard also produces more on-campus African-American Ph.D. recipients than any other university in the United States. For more information on Howard University, visit www.howard.edu.
About Bloomberg Philanthropies
Bloomberg Philanthropies invests in 810 cities and 170 countries around the world to ensure better, longer lives for the greatest number of people. The organization focuses on five key areas for creating lasting change: the Arts, Education, Environment, Government Innovation, and Public Health. Bloomberg Philanthropies encompasses all of Michael R. Bloomberg's giving, including his foundation, corporate, and personal philanthropy as well as Bloomberg Associates, a pro bono consultancy that works in cities around the world. In 2020, Bloomberg Philanthropies distributed $1.6 billion. For more information, please visit bloomberg.org or follow us on Facebook, Instagram, YouTube, Twitter and TikTok.
###
Media Contact: Alonda Thomas, alonda.thomas@howard.edu