WASHINGTON (December 6, 2017) — Howard University alumna Chaniqua Nelson (B.A. '11, M.A. '13) has been awarded a 2018 Charles B. Rangel International Affairs Fellowship.  The Durham, North Carolina, native was one of 30 fellows selected from 60 interviewed finalists originating from a pool of 540 applicants.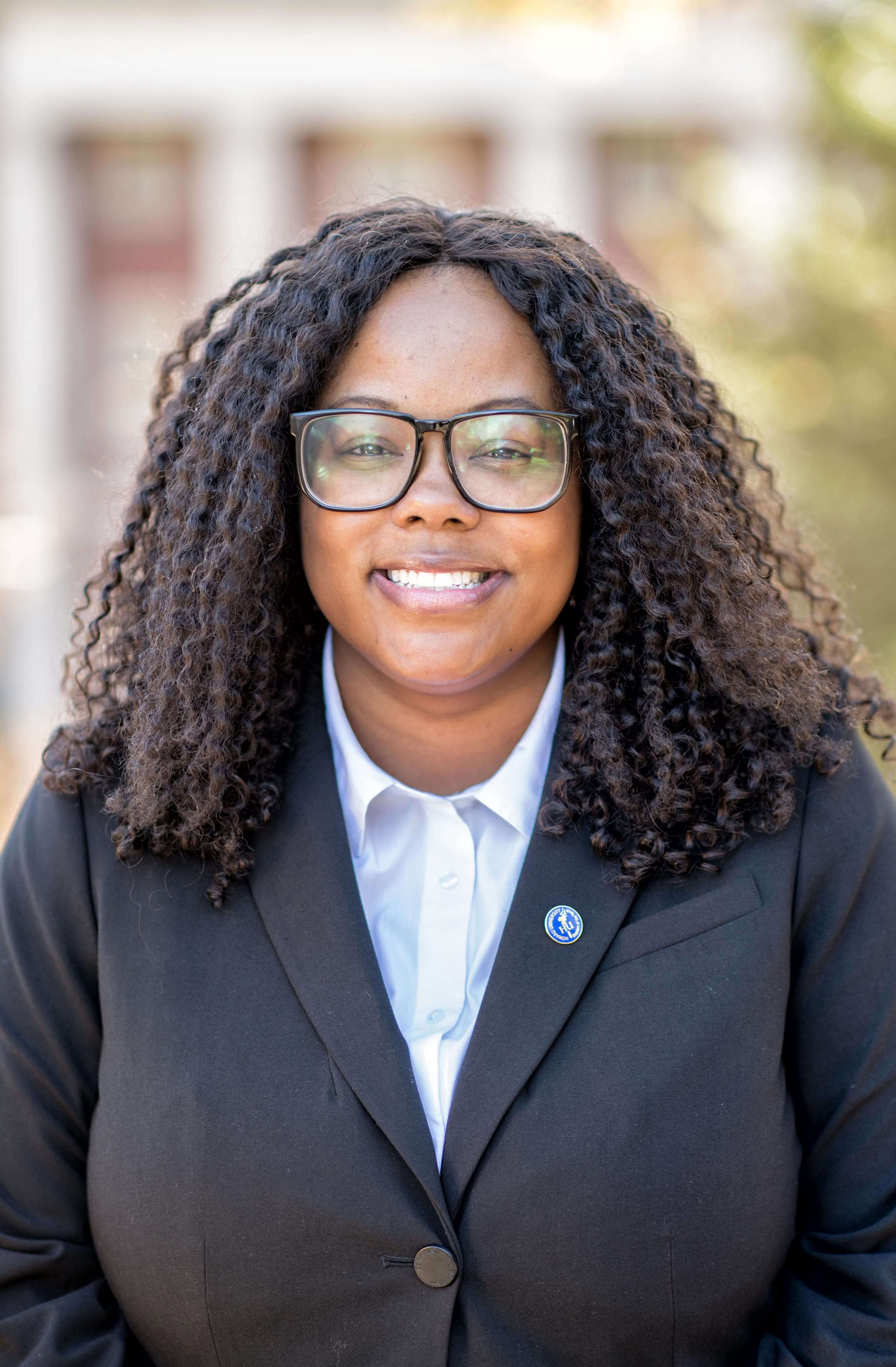 Funded by the U.S. Department of State and managed by the Ralph J. Bunche International Affairs Center at Howard University, the Rangel Fellowship supports extraordinary individuals who want to pursue a career representing the U.S. Foreign Service, including with up to $95,000 of graduate school assistance over two years.
"We are thrilled that Chaniqua will be joining our program," said Rangel Program Director Patricia Scroggs.  "Our distinguished selection panel was extremely impressed by her intelligence, relevant experience, and commitment to public service. Her experiences here at Howard University helped motivate her interest in international affairs and provided the foundation for her to excel in graduate school and the Foreign Service. I am confident that she will make meaningful contributions to U.S. foreign policy and to enhancing peace and prosperity around the world."
First led to Howard University by a high school teacher who quenched Nelson's self-described "thirst for learning about the plight of people of African descent" with books authored by—and written about—those with a Howard connection, Nelson twice graduated as a Political Science major.
"It is with great pride that the Department of Political Science celebrates our alum Chaniqua Nelson's selection as a Charles B. Rangel International Affairs Scholar," said HU Department of Political Science Chair Clarence Lusane. "Ms. Nelson's focus on 'Black Politics' and 'African Politics' during her tenure as a Political Science major prepared her well to seek a career in foreign affairs or diplomacy. I know she will bring great honor to the fellowship."
During her time at Howard, Nelson also volunteered for the Young African Leaders Initiative (YALI).
"There, I met some amazing foreign services officers who were working to assist the next generation of African Leaders," said Nelson. "I remember interacting with both at a reception at the Meridian International Center, thinking 'this is what I want to do for the rest of my life,' assisting with expanding and strengthening the relationship between the U.S. and other countries."
A week and a storied lunchtime conversation later with the then-Diplomat in Residence, Ambassador—to the Republic of Niger—Eunice Reddick, Nelson was Foreign Service-bound, intent on applying for a Rangel Fellowship.
Director Kari Miller, Ph.D., HU Office of Honors and Scholar Development, works with students throughout their application processes.  According to Miller, Nelson is unique, because her primary interest in the U.S. State Department is a career in Public Affairs, with a specialization in Educational and Cultural Affairs (ECA).
"This subsection manages several fellowships, including the Fulbright and Gilman Scholarship programs, initiatives that are very popular at Howard. Chaniqua's focus is in analytics and using quantitative data to justify the qualitative impact of these educational programs. Its exciting to see such a young public official champion an overlooked effort that is so important to society and humanity."
"My long-term goal is to become a Public Diplomacy coned officer and ascend to the rank of Minister Counselor for Public Affairs," said Nelson. "My ultimate goal as a future Foreign Service Officer is to work to bring in more historically underrepresented groups into the Foreign Service, changing the perception of what Foreign Service Officer's look like worldwide, and strengthening the relationship between the U.S. and other countries."
"If a Howard University student is remotely interested in helping to shape a freer, more secure and prosperous world, I encourage them to apply," said Nelson.
Howard University has produced a total of 20 Rangel Fellows to date—the highest count of any institution nationwide.
About the Charles B. Rangel International Affairs Program
The Rangel Program is a joint initiative between the U.S. State Department and Howard University that aims to enhance the excellence and diversity of the U.S. Foreign Service. Begun in 2003, the Rangel Fellowship Program selects outstanding young people each year from around the country who exhibit the ideal qualities of a Foreign Service Officer. Managed by the Ralph J. Bunche Center at Howard University, the Rangel Fellowship supports those selected through graduate school and professional development activities that prepare them for their careers as Foreign Service Officers. With the academic, professional and financial support from the program, Fellows now serve as diplomats around the world, contributing to a more diverse representation and effective execution of U.S. foreign policy. More information can be found online at www.rangelprogram.org.
---------
Photo by:  Justin Knight, Office of University Communications