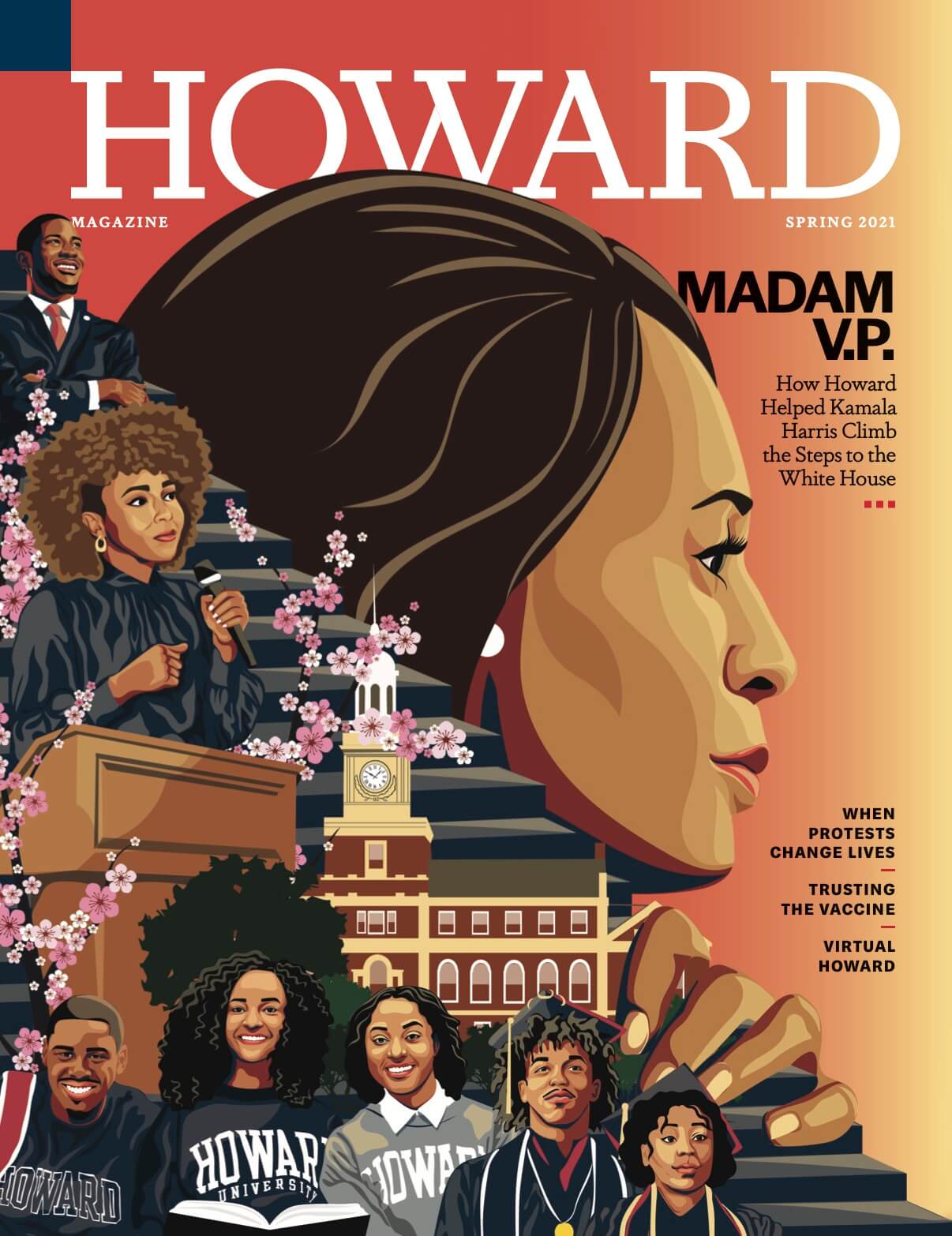 The Office of University Communications is pleased to announce that Howard Magazine won three 2021 Folio: Eddie and Ozzie Awards this Fall.  
The Folio Awards are run by Folio, a New York-based business magazine focused on trends in the publishing industry, and bring together some of the best publications around the country and the world. The nominations were announced last September, and the awards ceremony took place on October 14, 2021. Magazines and newsletters in print and digital from all segments were recognized for their writing and design, including consumer, business, industry, nonprofits, universities and more. 
The magazine took home the following awards: 
Best Cover, "Madam VP," by Seattle Ellison (B.A. '17); 

Best Magazine Redesign, Spring 2021;  

Best Single Article, "Overcoming Trial by Tribulation" by Katti Gray, about Howard's participation in a COVID-19 vaccine trial; and 

Honorable mention, Best Profile, "Vernon Jordan: The Connector" by Seth Shapiro. 
Rin-rin Yu is the editor-in-chief of Howard magazine who started her position January 2021. She has since produced the Fall issue as well as the upcoming Winter issue.  
"Howard as a university has soared to new heights in recent years, and the magazine is one of the key, public-facing communication vehicles to illustrate this tremendous growth," said Frank Tramble, MPS, vice president of the office of university communications. "I'm very proud of how dedicated our team has developed the magazine and continue to make sure it accurately reflects the direction of our University and all of its achievements, milestones, and stories from our community on and off campus."