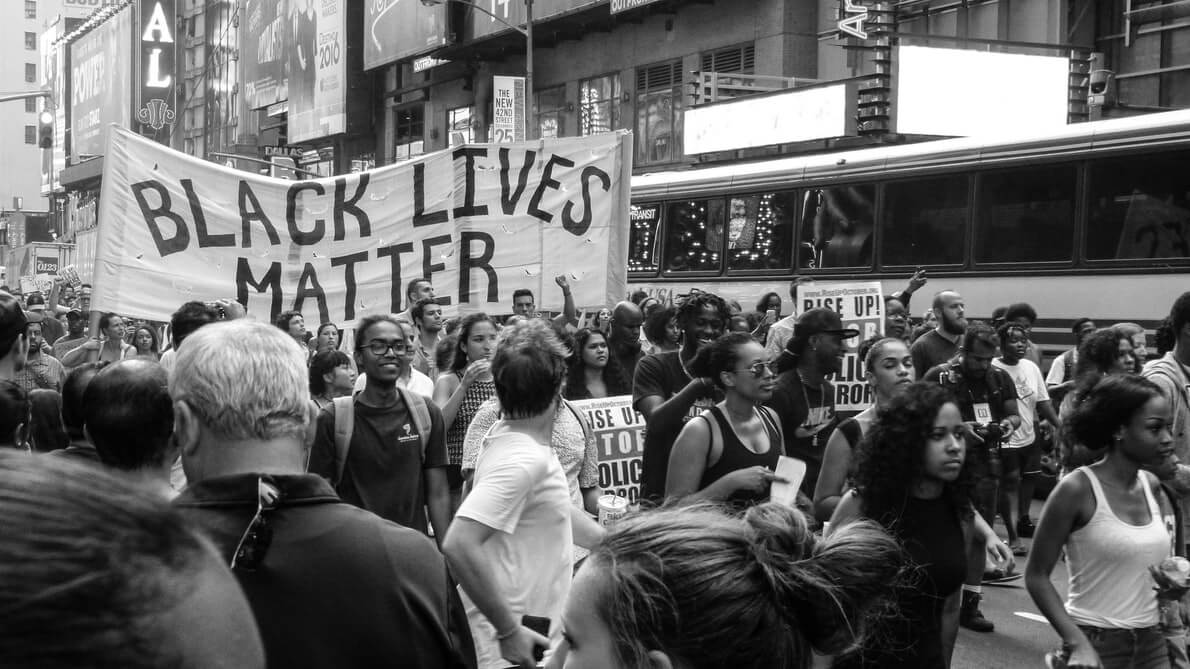 WASHINGTON — Students and faculty in the Human and Civil Rights Clinic at Howard University School of Law filed an amicus brief in support of petitioners at the United States Supreme Court in the case DeRay Mckesson v. John Doe. In this case, an unnamed Baton Rouge police officer is suing Black Lives Matter Activist DeRay Mckesson for injuries the officer received while overseeing a protest against police brutality in the aftermath of the killing of Alton Sterling.
"It is crucial that the Supreme Court take this case," said Chanel Sherrod, a student in the clinic. "The 5th Circuit's ruling is at odds with well-established First Amendment precedent. The 5th Circuit's decision places the burden on protest organizers to foresee even the most obscure possibilities of violence. If upheld, the decision would stifle the rights of all protesters."
Although it is undisputed that Mckesson neither incited, directed, or provoked any violence against the officer, the 5th Circuit Court held that because Mckesson directed protesters to participate in civil disobedience—i.e. blocking a public street—it was reasonably foreseeable that violence against police officers would occur.
"In our brief, we address how the 5th Circuit's decision will be disproportionately weaponized against Black protesters," said Temitope Aladetimi, a student in the clinic. "The 5th Circuit's decision fails to take into account the myriad ways in which bias, both implicit and explicit, factor into 'foreseeability of violence' calculations."
Tasnim Motala, fellow at the Thurgood Marshall Civil Rights Center who teaches in the clinic, noted, "The Fifth Circuit's decision, while an outlier in First Amendment precedent, is part of a nationwide trend that seeks to limit the rights of protesters through civil and criminal sanction; this increase in liability for protesters largely tracks the increase in Black Lives Matter protests nationwide."
Justin Hansford, professor and director of the Thurgood Marshall Civil Rights Center and counsel of record, added, "The 5th Circuit's decision echoes our larger history of limiting Black speech when it directly challenges systems of power, especially law enforcement. By taking on this case, the Supreme Court has an opportunity to reverse course and reaffirm its commitment to content neutral First Amendment jurisprudence."
While the amicus brief addresses the likely impact of the Fifth Circuit's decision on Black protesters, Elizabeth Rice, a student in the clinic, reiterated, "This case is not only about Black Lives Matter or Mr. Mckesson—it is about any citizen that wishes to voice their ideas, however controversial they may be." 
Clinic members who worked on the brief were Chanel Sherrod, David Opong-Wade, Temitope Aladetimi, Alexis Hawkins, Elizabeth Rice, Michael Taylor, Pajah Williams, and Bilqis "Billi" Wilkerson. They were led on this matter by Motala and Hansford.
The Howard Human and Civil Rights Clinic advocates on behalf of clients and communities fighting for the realization of the civil and human rights guarantees promised by the United States Constitution and international human rights law. The clinic works in tandem with the Thurgood Marshall Civil Rights Center at Howard University School of Law.  The Thurgood Marshall Civil Rights Center is Howard University's flagship institutional setting for the study and practice of civil rights, human rights, and racial justice law and advocacy.
Photo Credit: Black Lives Matter demonstration by Nicole Baster
# # #
About Howard University
Founded in 1867, Howard University is a private, research university that is comprised of 13 schools and colleges. Students pursue studies in more than 120 areas leading to undergraduate, graduate and professional degrees. The University operates with a commitment to Excellence in Truth and Service and has produced one Schwarzman Scholar, three Marshall Scholars, four Rhodes Scholars, 11 Truman Scholars, 25 Pickering Fellows and more than 70 Fulbright Scholars. Howard also produces more on-campus African-American Ph.D. recipients than any other university in the United States. For more information on Howard University, visitwww.howard.edu.
Media Contact: Misha Cornelius, misha.cornelius@howard.edu