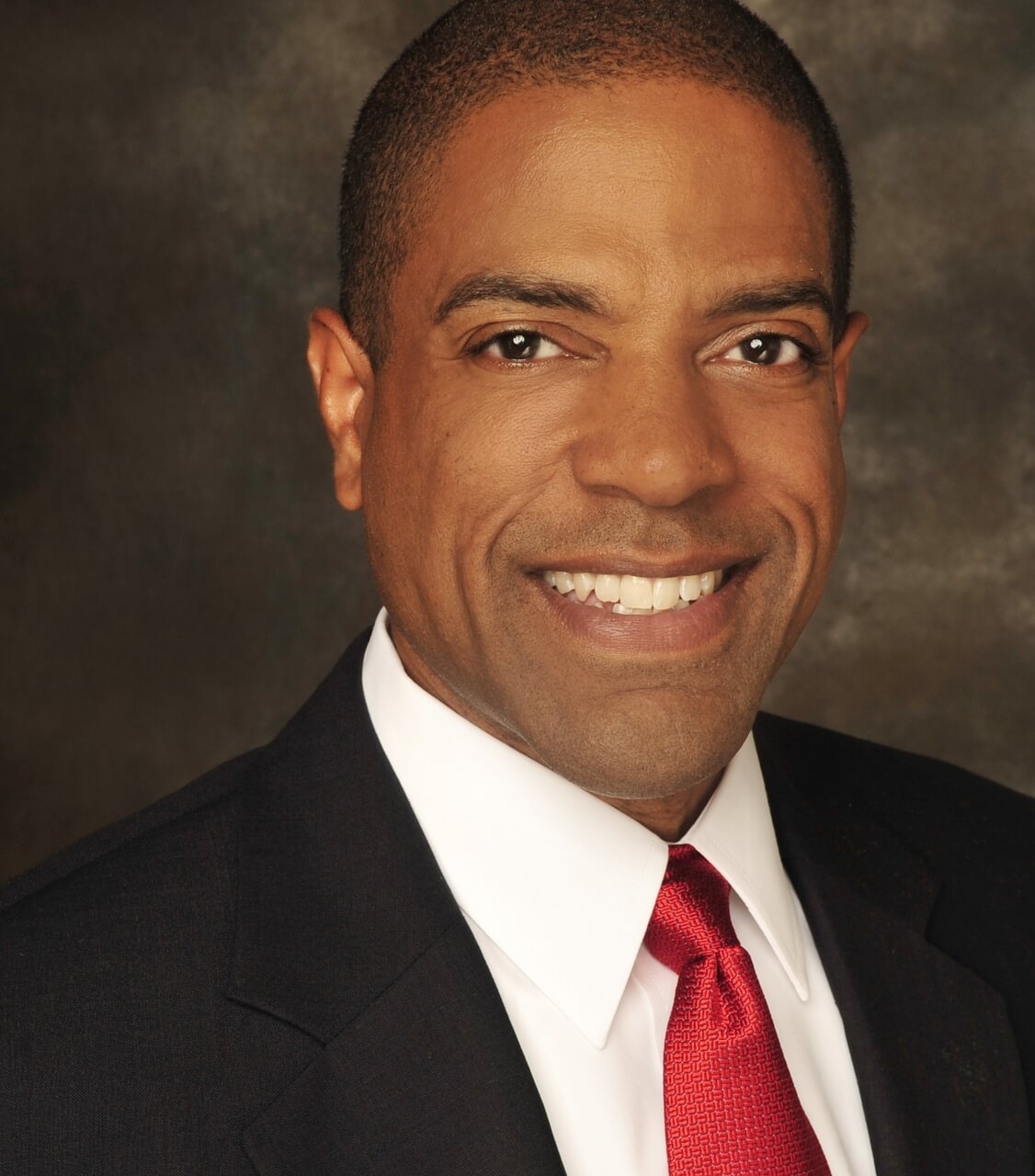 WASHINGTON --Howard University alumnus Walter D. Woods ('87) is leading the Humana Foundation's $50 million coronavirus relief and recovery effort as chief executive officer of the philanthropic foundation. The commitment is the largest in the Foundation's 38-year history and is focused on investing in organizations that support essential workers, food security, behavioral health and community-based organizations (CBO). 
"The foundation focuses on social determinants of health and that includes things like improving environmental factors that correlate to health outcomes, promoting food security, and certificate programs that qualify people for higher wages," said Woods. "We were already doing that work and when the coronavirus pandemic came about, we had to focus even more on that work because it exacerbated so many of the problems. It was almost as if the fog was lifted and all different inequities were revealed." 
Woods says the Humana Foundation immediately started thinking about how it could be most responsive. That meant loosening restrictions on some of its grant awards, expanding emergency response grantmaking, and ultimately becoming more flexible to the changing needs of its existing grantees.  
"We decided to carve out $8 million for community foundations in target areas which was ultimately distributed between more than 24 community organizations," said Woods. "Recognizing that our work is to support the community foundation movement, we want to support the social, moral, intellectual, reputational and financial viability of community-based organizations and we want people to understand that we don't just write a check. What we want to do is invest in communities and become a long-term partner." 
The Humana Foundation's $50 million commitment includes $34 million to support the immediate short-term response efforts of service organizations on the frontlines of the COVID-19 health crisis. The foundation has partnered with organizations like the American Nurses Foundation and American Workers Domestic Alliance to provide cash assistance to nurses and frontline, essential workers. Additionally, the foundation has contributed $500,000 to Feeding America's COVID-19 response which will support food and nutritional needs in states that need it most by supporting food banks and providing application assistance for public benefits, among other initiatives. 
The remaining $16 million is being distributed to long-term recovery and rebuilding support for service organizations helping battle COVID-19. Partnering with organizations including March of Dimes and Federally Qualified Health Centers, this long-term recovery effort will focus on food security needs, holistic behavioral health services and supporting CBOs in their efforts to address intentionally social determinants of health needs in local communities across the country. 
Having earned his bachelor's degree in finance from Howard, Woods attributes his commitment to philanthropy and support non-profits to his experience at the University.  
"I think it was helpful in helping us understand that we walk in privilege and that we have an obligation to give back," he said. "At Howard I learned that we are only as strong as the weakest link in our communities, so it taught me to be of service while inspiring others to do the same." 
For more information about this donation, visit www.humanafoundation.org. 
### 
About Howard University 
Founded in 1867, Howard University is a private, research university that is comprised of 13 schools and colleges. Students pursue studies in more than 120 areas leading to undergraduate, graduate and professional degrees. The University operates with a commitment to Excellence in Truth and Service and has produced one Schwarzman Scholar, three Marshall Scholars, four Rhodes Scholars, 11 Truman Scholars, 25 Pickering Fellows and more than 165 Fulbright recipients. Howard also produces more on-campus African-American Ph.D. recipients than any other university in the United States. For more information on Howard University, visit www.howard.edu. 
About The Humana Foundation 
The Humana Foundation was established in 1981 as the philanthropic arm of Humana Inc., one of the nation's leading health and well-being companies. Located in Louisville, Ky., the Foundation seeks to co-create communities where leadership, culture, and systems work to improve and sustain positive health outcomes. For more information, visit humanafoundation.org. 
Humana and The Humana Foundation are dedicated to Corporate Social Responsibility. Our goal is to ensure that every business decision we make reflects our commitment to improving the health and well-being of our members, our employees, the communities we serve, and our planet. 
Media Contact: Misha Cornelius, misha.cornelius@howard.edu