In 2015, the School Superintendents Association (AASA) launched a partnership with Howard University to bolster the effectiveness of school district leadership in our nation's urban areas.
The academy serves to tackle inequities in educational leadership by developing a network of leaders prepared to take on positions as superintendents, particularly in districts that serve large, diverse populations. It offers opportunities for educational leaders to become involved in a network of support, mentoring, and professional development related to the challenges and opportunities facing the 21st century urban leader. The national program's goal is to prepare superintendents for the demands of the urban environment and to address the reality that less than 5 percent of our nation's superintendents are persons of color.
Shawn Joseph, EdD, co-director of the academy shared, "A different type of education is needed to prepare urban superintendents, particularly Black and brown leaders. It is difficult to be successful leading in spaces which may be hostile to your existence. Our academy seeks to prepare people who deeply understand equity. Drawing on Howard University's deep commitment and expertise about Black and brown people and AASA's deep understanding of the complexities of the superintendent role, we give our candidates insight they cannot get anywhere else in the country."
We sat down with some of the academy's recent graduates to hear about their experiences in the program and in their careers.
Tony Watlington, EdD– Superintendent of Philadelphia School District (Pennsylvania)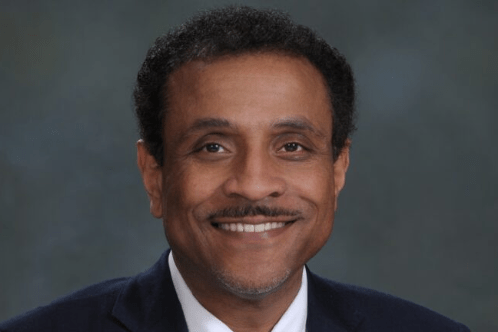 Tony Watlington, EdD graduated from the Urban Superintendents Academy in 2020. Initially the superintendent of the Rowan Salisbury School District of North Carolina, he was drawn to Philadelphia by the city's dedication to improving the educational environment for their students. The Philadelphia School District is the largest school district in Pennsylvania and the eight largest in the US. Watlington's experience in the Urban Superintendents Academy helped him hone his skills as an educator in a way that specifically targeted bettering conditions for urban students. "Public education really is about creating life changing opportunities for young people and families, especially Black and brown families to experience life changing outcomes that manifest in being able to participate in this economy."
How did attending the Urban Superintendent Academy benefit you in your career?
I would say there are three things from which I've benefited tremendously from the program:
The academy brings together some of the best minds in urban education across the country.
There is a keen focus on equity, how it's defined and what it looks like in practice across school districts.
It brought together a very useful blend of research and practice to help superintendents focus on how to address systems and structures that can lead to more equitable outcomes for particularly Black and brown children.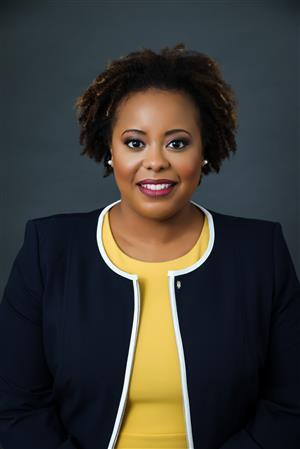 Nyah Hamlett, EdD – Chapel Hill-Carrboro City Schools (North Carolina)
Nyah Hamlett, EdD, is a 2019 graduate of the academy. She has been the superintendent of the Chapel Hill-Carrboro City School District for nearly two years. In her time in the position, she has led the district to a record high school graduation rate and renewed its focus on wellness and social justice. She credits her success as a superintendent to the Howard academy: "I always tell people that the Urban Superintendents Academy was the absolute best professional learning experience that I ever participated in. It's because of the experiences that they gave us, the people that they put before us, and the practical nature in which we discussed the problems of practice and topics that superintendents have to grapple with."
 
What drew you to the superintendency in your current district?
The leadership profile. I saw that there was an unapologetic emphasis on equity and anti-racist work. My time in the Urban Superintendents Academy taught me that if I'm going to lead, I need to lead in a district where I know that I can be a good fit, and where the things that I'm passionate about can be aligned with the vision and leadership profile of the superintendency. There were things in the leadership profile for Chapel Hill-Carrboro that aligned directly with real things that I had accomplished in my career. For example, there was a clear emphasis on wellness and mental health, and I had done some work in a previous district in establishing a mental health program in schools. There was also clear emphasis on equity and I had, in two school districts, started to head up the equity work in those school districts and passed the baton to incoming equity leaders.
Sito Narcisse, EdD – East Baton Rouge Parish School System (Louisiana)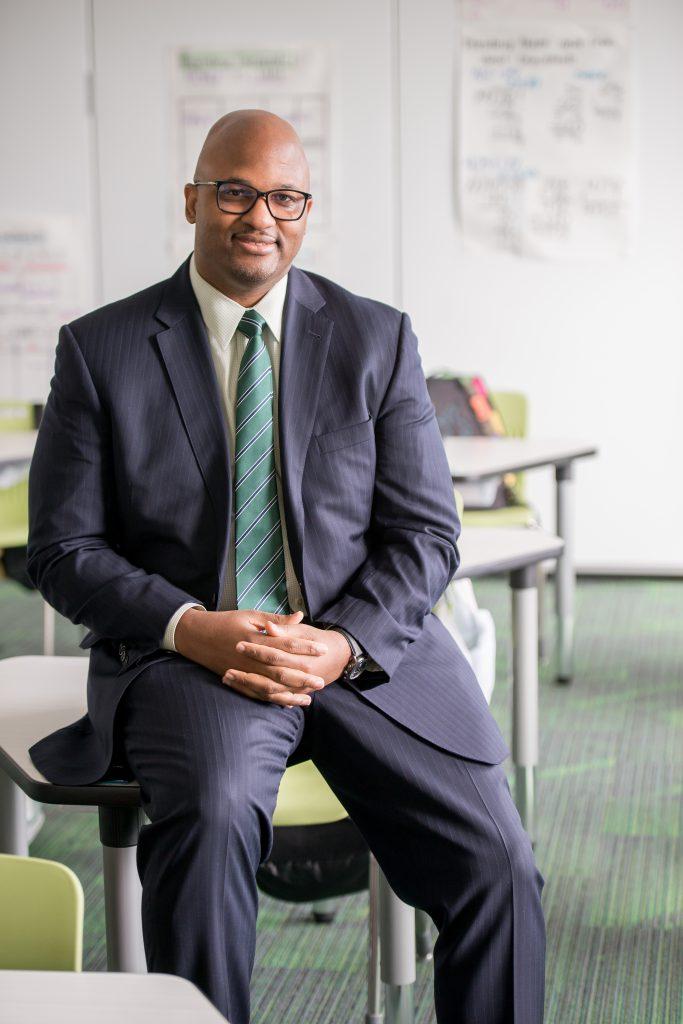 Sito Narcisse, EdD is nearing his second year as superintendent of the East Baton Rouge Parish school system. A native of New York City and child of Haitian immigrants, he was inspired to be an educator after benefitting from, what he calls, an unintentional education. Although not from a wealthy family, he was fortunate enough to be in spaces that afforded him educational and career opportunities. "Our pathway to success is through education. We need children of color in math and science spaces so that they can be able to advocate for themselves and their communities," said Narcisse. The district is one of over 41,000 students and a nearly 70% poverty rate.
What career experiences did the academy prepare you for?
One is community engagement. In the urban space, because you are dealing so many diverse groups of people with different thought processes, you really have to go into the community and engage. We had a whole session at the academy that focused on going to all the church events, community events and how to engage with the community, which was unheard of when I got to this district. The other part was making sure we provide equal access to resources and funds for all schools. The line between Black and white is very distinct in the South, so I have to make sure to address that. We are doing some amazing things in this district. One year, we went from 2,000 kids taking advanced courses to 5,000 and the great thing about that is three-quarters of those kids are Black kids that wouldn't normally get an opportunity to do that.
Monique Felder, PhD – Orange County Schools (North Carolina)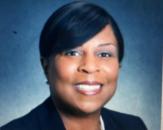 Monique Felder, PhD, began her career as a superintendent in North Carolina's Orange County School District in 2019. Initially aspiring only to be a teacher, her experience in the Academy opened her eyes to the impact she could have on students as a superintendent. The opportunity to engage with other superintendents from around the country was particularly impactful in preparing her for the challenges she would face in her new position. "I am not going to even share my thinking in an authentic way if I don't feel that what I say is being shared in a safe environment. That was established from day one, so guards were down, and we could have real down to earth conversations and really dig deep into whatever the topic was at that time. I found what I experienced would have been helpful whether I was new or a veteran superintendent," Felder said.
What notable successes have you had so far as a superintendent?
I'm very proud of what we've been able to do and the diversity that we're bringing to the district in terms of teaching positions. We are really striving to have a population of teachers and staff who reflect the population we serve. I am a proud of the work that we are doing to build the capacity of our district leaders, staff, and teachers to be culturally responsive and proficient leaders. We have an equity plan and a strategic plan that are inextricably linked. We can celebrate the fact that we have it in writing, but the question is are you living it out; we are.
We have had board meetings where the Proud Boys have shown up. We have protests about books that we believe we need to keep on the shelves, and we have seen some hard-won fights for our children. Our children are counting on us to fight for them and to advocate for them to ensure they have what they need. We are changing curriculum to ensure that it is both a window and a mirror that children see themselves in.