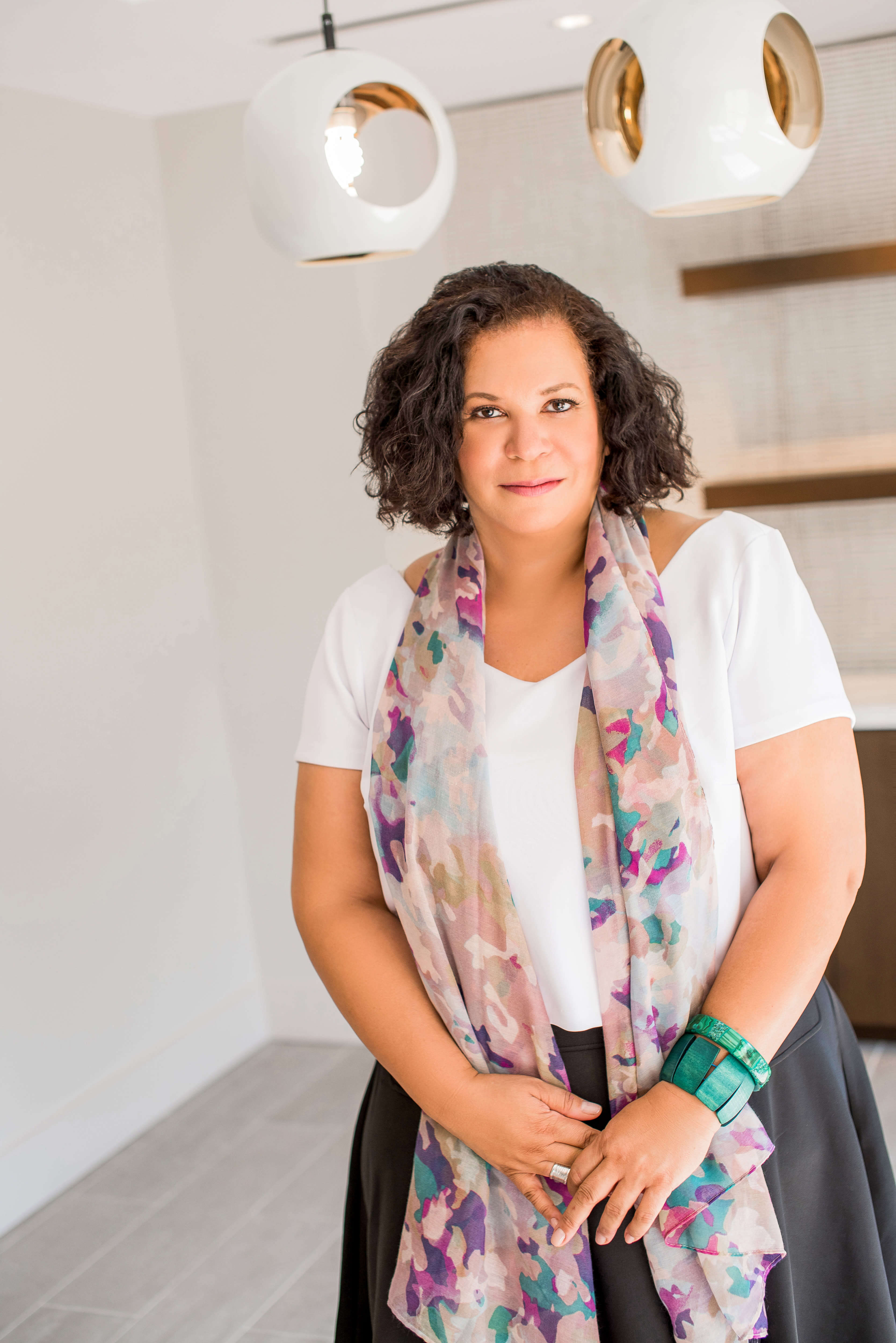 WASHINGTON (March 4, 2019) – It's common for faculty at Howard University to celebrate their cherished relationship with the University; some as alumni, others as longstanding faculty members. However, for some, the Howard legacy has shaped their lives as an institutional foundation for generations of family members before them. Hazel Ruth Edwards, Ph.D., is a third generation graduate of the University and chairman of the Department of Architecture, within the College of Engineering and Architecture. Appointed in 2016, Edwards is the first female to chair the department since architecture education began at Howard, in 1911. Her position at the University continues a legacy of leadership, beginning with her mother, Cecile H. Edwards, Ph.D., who served as dean of the School of Human Ecology, the School of Continuing Education, and interim dean of the new School of Pharmacy, Nursing and Allied Health Sciences.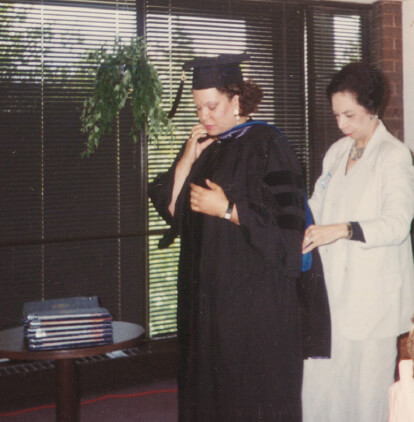 "Since I joined the faculty in 2016, I am reminded on almost a weekly basis of the indelible impact my mother had on this university. She was a tremendous role model for me and I am guided in my current role by the manner in which she touched so many lives," explains Edwards, a North Carolina native, who was raised in Washington, D.C.
After graduating from Howard with a bachelor of architecture, she went on to receive a master of architecture in urban design at Harvard University and a doctorate of philosophy in regional planning from the University of Illinois, Urbana-Champaign. One of her first post-college roles brought her back to Howard as a member of the planning and development team, where she served as principal designer for several projects, including a crime mapping system, Founders Walk, and a shuttle circulation plan, which is still largely intact today. Of note is a planning study that culminated in the book she co-authored with then Vice President for University Adminstration, Harry G. Robinson III.  The Long Walk: The Placemaking Legacy of Howard University (Moorland-Spingarn Research Center, 1996) traced the 127-year history of the physical development of the campus.
"My journey with this institution began when I was seven years old when my mother started teaching at Howard," she says. "I am proud to know that some of the projects I worked on either as a student or as staff have shaped the campus."
Edwards says her work over the past 30 years has been supported by her design background, which she says serves as a foundation for a multi, interdisciplinary approach to architecture, urban design and planning. As an experienced researcher, with a strong background in grantsmanship, the department is now positioned to pursue competitive opportunities to create unique learning environments. Edwards has stayed active and connected to the professional planning community to nurture relationships in public, private and non-governmental organizations, across the region, to bring the principles of urban design and planning directly to students.
"I am very fortunate to have had educators in my family who demonstrated a strong work ethic and commitment to others," Edwards explains. 
She goes on to say that, "My familial connection to HBCUs has also been strong: both of my parents taught at Tuskegee Institute and NC A&T State University; my paternal grandmother taught at North Carolina Central University; and my paternal grandfather taught and was the resident architect for Shaw University before becoming president of Kittrell College. My grandfather was also the first Negro architect to be licensed to practice architecture in the State of North Carolina.  In one way or another, they prepared me for the roles I have had at Howard. I am grateful for the examples they set."
For more information on the Department of Architecture, including programs, current news and creative works by students, visit http://www.arch.cea.howard.edu.
###
Photograph #1: Hazel Ruth Edwards, Ph.D., chairman of the Department of Architecture
Photograph #2: Hazel Ruth Edwards, Ph.D. and Cecile H. Edwards, Ph.D., at the Department of Urban and Regional Planning graduation ceremony, University of Illinois at Urbana-Champaign (UIUC), 1993
About Howard University
Founded in 1867, Howard University is a private, research university that is comprised of 13 schools and colleges. Students pursue studies in more than 120 areas leading to undergraduate, graduate and professional degrees. The University operates with a commitment to Excellence in Truth and Service and has produced four Rhodes Scholars, 11 Truman Scholars, two Marshall Scholars, one Schwarzman Scholar, over 70 Fulbright Scholars and 22 Pickering Fellows. Howard also produces more on-campus African-American Ph.D. recipients than any other university in the United States.  For more information on Howard University visit www.howard.edu.