WASHINGTON –In 2008, Monica Barnett started a wardrobe styling and personal branding company called Blueprint for Style. With a philosophy focused on the power of the first impression, Barnett set out to help professionals and entrepreneurs leverage their physical appearance by mastering their own personal and professional style. When the pandemic forced her to make a quick pivot, Barnett turned to the DC Small Business Development Center (DC SBDC) on Howard University's campus to up her game and survive the pandemic. 
Like many entrepreneurs of color, Barnett didn't start her company after years of formal training; instead, she merged her fashion sense and passion for helping people to create a business she loves. With dedication and grit, Barnett had successfully grown her business to work with more than 300 clients and launched a style school to train clients on embodying their brand with their personal style. 
"I was trained in the school of hard knocks," says Barnett. "This was something I had a passion and natural inclination for, so I fostered my interest and learned on the go from reading, experiencing, and doing. Things were going great. When we started hearing about the pandemic, it was just an instance here or there." 
In February, Barnett was preparing for a year of travel to major conferences where she earns business speaking to prospective clients about the power of the first impression. By March, when the global pandemic began forcing stay-at-home orders across the country, the conferences she relies on to generate business were cancelled and the reality was sinking in. 
"By the second week in March, everything was shut down," said Barnett. "Within a week, I went from the potential of earning 40 to 50 thousand dollars within three months, to zero prospects. I basically buried my head in the sand, but eventually I thought, I've got to do something different." 
After seeing a post on Facebook from the DC SBDC, Barnett reached out for help. As the lead Small Business Development Center in the Washington, D.C. area, the DC SBDC began implementing its COVID-19 Initiative with new resources from the CARES Act to provide free one-on-one consulting and training for small businesses impacted by the COVID-19 pandemic. Since the start of the pandemic, the center has leveraged leading experts across all areas of business development, from marketing to finance to government contracting, to help small businesses in the area survive. 
"I knew I had to level up on social media, but quickly realized that it wasn't one of my core competencies," said Barnett. "When I reached out to the DC SBDC consultants, we scheduled a call and I got immediate feedback on my social media posts and how to be strategic about which platforms I use." 
Barnett leveraged the DC SBDC's marketing expertise to keep Blueprint for Style on track. Business owners who take advantage of the center's services receive access to free support from more than 15 consultants with extensive business experience. Expertise at the center includes business planning, operations, legal support, financing and government funding, re-opening plans, human resources, IT, marketing, e-commerce, and more. In addition to free one-on-one support, training, and other trusted resources, DC SBDC experts understand the unique barriers facing Black and Brown-owned businesses.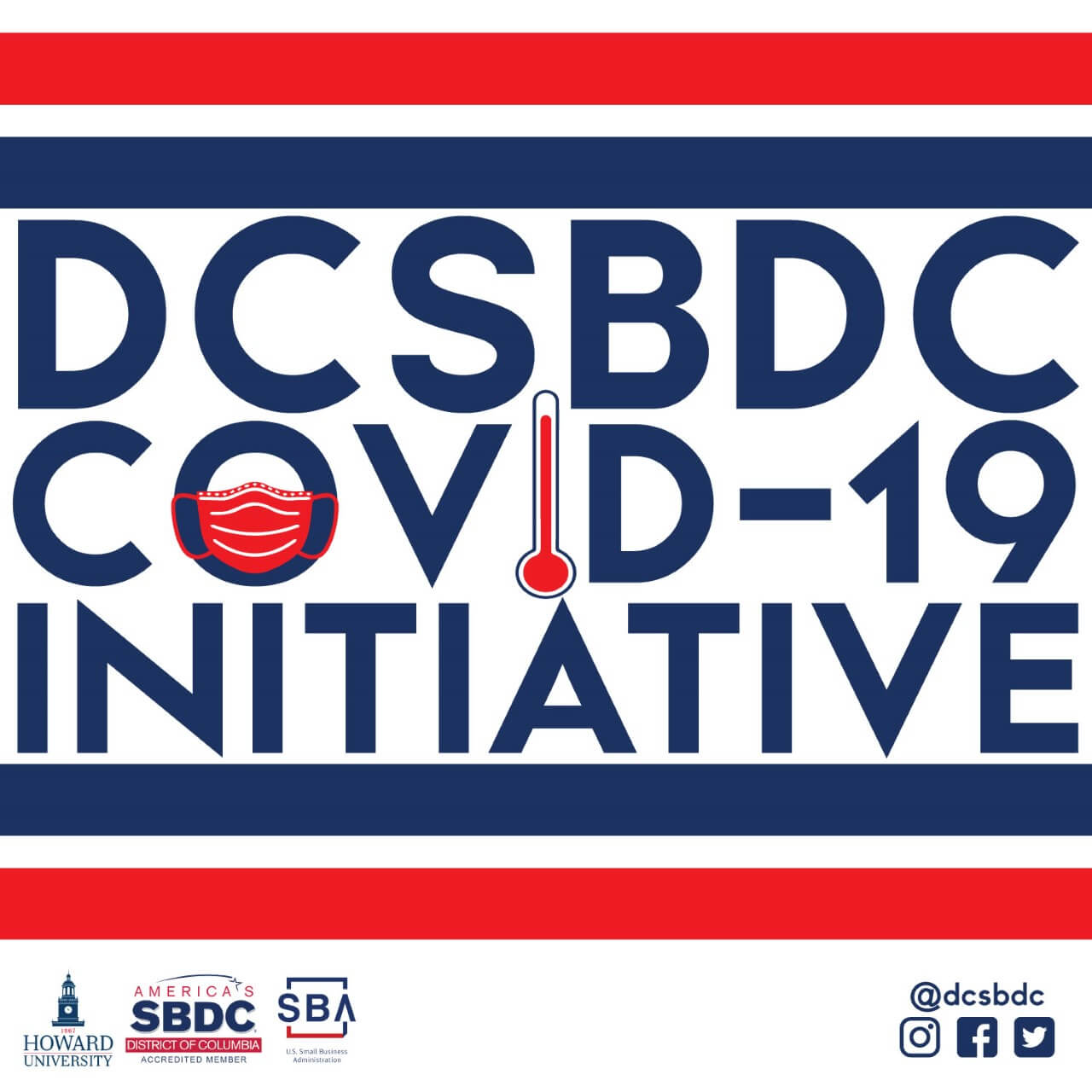 "COVID-19 has had an adverse impact on Black business owners, specifically, who already have trouble getting business loans for a variety of reasons," said Carl Brown, executive director of the DC SBDC. "Black and Brown business owners finance their businesses out of their pockets. While others have access to friend and family funding, as well as loans, we don't get any money to finance our businesses. To combat the impact of the pandemic, we're doing everything we can to support small businesses in the area and we encourage minority-owned businesses who are hardest hit by the pandemic to take advantage of our free services." 
Barnett has not been able to secure a business loan, but that is not for lack of trying. She says she has spent countless hours applying for at least 20 grants and loans but has yet to be approved. Her saving grace, she says, has been her faith and making the pivot to engaging audiences online with the help of the DC SBDC. Currently, she's focused on her upcoming book "The Creatives' Closet: for Female Side Hustlers, Influencers, Entrepreneurs, & Empire Builders" scheduled to be released Oct. 2, as well as her work with clients to conquer their personal style for Zoom calls and ramping up her virtual style school. 
"It's been an up and down road, but the power of the pivot has been very good to me and I learned new ways to up my game," says Barnett. "With all the craziness of the pandemic, it's presented an opportunity to think about my business differently. There's the frustration and loss, but there's something that grows out of that garden." 
Visit the DC SBDC website today to get help with your small business. 
Photograph (upper right): Monica Barnett styles U.S. Ambassador to Barbados, courtesy of Monica Barnett
# # #
About Howard University
Founded in 1867, Howard University is a private, research university that is comprised of 13 schools and colleges. Students pursue studies in more than 120 areas leading to undergraduate, graduate and professional degrees. The University operates with a commitment to Excellence in Truth and Service and has produced one Schwarzman Scholar, three Marshall Scholars, four Rhodes Scholars, 11 Truman Scholars, 25 Pickering Fellows and more than 165 Fulbright recipients. Howard also produces more on-campus African-American Ph.D. recipients than any other university in the United States. For more information on Howard University, visit www.howard.edu.
Media Contact: Misha Cornelius, misha.cornelius@howard.edu