WASHINGTON – January 30, 2019 – Howard University has appointed Dana Williams, Ph.D., as the Interim Dean of the Howard University Graduate School. Williams serves as the chair of the Department of English and a professor of African American literature. She received her bachelor of arts degree in English from Grambling State University and her master of arts and doctoral degrees in English from Howard University.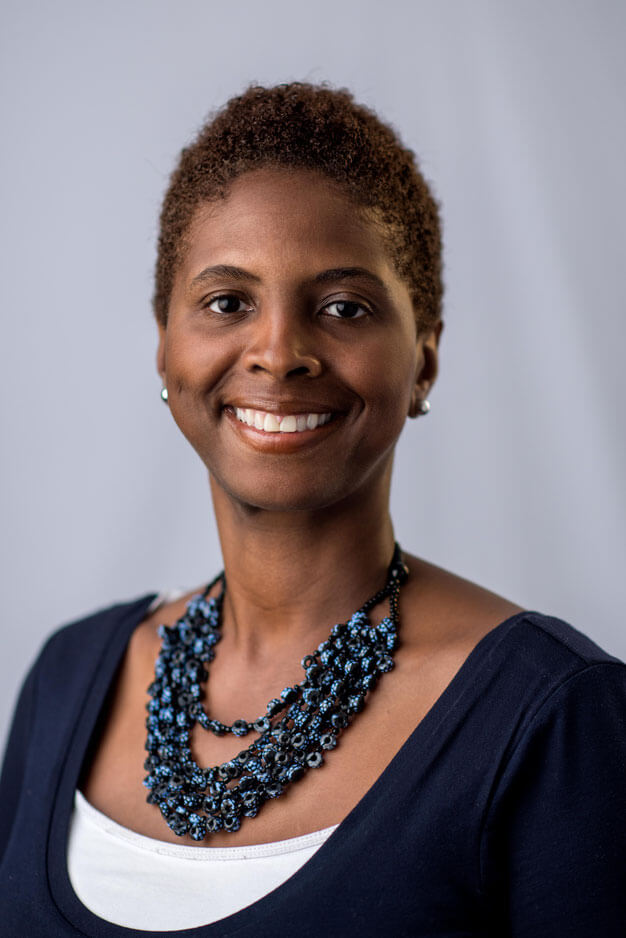 Provost and Chief Academic Officer Anthony Wutoh is proud of the accomplished alumna serving as the dean, expanding her commitment to the University. "Dr. Williams is a respected educator and academic professional," says Wutoh. "I am confident that she will continue to demonstrate the same commitment and passion she has shown for our students and alma mater in her new role as Interim Dean of the Graduate School."
Williams' previous academic appointments include a Ford Foundation postdoctoral fellowship at Northwestern University and a faculty fellowship at the John Hope Franklin Humanities Institute at Duke University. She has written numerous works, including "In the Light of Likeness – Transformed": The Literary Art of Leon Forrest, four edited books, and more than twenty peer-reviewed articles. Dr. Williams is also the past president of the College Language Association — the largest and oldest professional organization for professors of color who teach English and world languages—and she currently serves as a member of the executive council of the Modern Languages Association. In 2016, President Barack Obama nominated Dr. Williams to serve as a member of the National Council on the Humanities.
"I am excited about the prospect of extending the legacy of scholar deans who are deeply invested in teaching and in fostering collegial relationships across the university," says Williams. "It would be impossible to understate the importance of Howard at this moment in this nation's history, especially Howard's role as the producer of so many PhDs of color across all disciplines. This significance is not lost on me as I step into a long tradition of servant leadership at my alma mater."
Williams' predecessor, Gary Harris, Ph.D., will be on sabbatical leave effective February 1, 2019. Harris has served as the dean of The Graduate School since 2012, and concurrently as the Associate Provost for Research through 2018. Howard University thanks Dr. Harris for his service to the University as an administrator and tenured Professor of Electrical and Computer Engineering in the College of Engineering and Architecture. Under his tenure as dean and Associate Provost for Research, Dr. Harris was instrumental in the programming and allocation of research faculty in the new Interdisciplinary Research Building (IRB). Additionally, he oversaw the expansion of the Edward Bouchet Graduate Honor Society, implemented key programs supporting graduate education, expanded the size and scope of Research Week, and oversaw implementation of programs supporting graduate student funding, including the Just-Julian Research Fellowship. Harris will return to the faculty as a professor upon the end of his sabbatical year.
# # #
(Pictured is Dana Williams, Ph.D., professor, and interim dean of the Howard University Graduate School - courtesy of Howard University)
About Howard University Graduate School
Howard University offered its first master's degree in 1867—the same year it was established. In 1934, the Graduate School was formally established and reorganized to its current structure with divisions in the arts and humanities, biological and life sciences, engineering and physical sciences, and social sciences. The school awarded its first doctorate degree in 1958 in the field of chemistry. The school offers 24 master's, 31 Ph.D. and 7 M.D./Ph.D. Programs. The Graduate School has consistently issued on average over 100 doctoral degrees per year for the last three years.  For more information, visit, www.gs.howard.edu 

 
About Howard University
Founded in 1867, Howard University is a private, research university that is comprised of 13 schools and colleges. Students pursue studies in more than 120 areas leading to undergraduate, graduate and professional degrees. The University operates with a commitment to Excellence in Truth and Service and has produced four Rhodes Scholars, 11 Truman Scholars, two Marshall Scholars, one Schwarzman Scholar, over 70 Fulbright Scholars and 22 Pickering Fellows. Howard also produces more on-campus African-American Ph.D. recipients than any other university in the United States.  For more information on Howard University visit www.howard.edu
Media Contact: Imani Pope-Johns, Imani.popejohns@howard.edu