Howard University students, faculty, and staff gathered in the Blackburn Student Center for a two-part event where CNN anchors Wolf Blitzer and Victor Blackwell moderated engaging panel discussions. The first panel brought together media pros from CNN and WBD Sports to share their experiences working in journalism, while the second panel featured Howard students who shared their perspectives on politics ahead of 2024 elections.  
Blitzer, an award-winning CNN anchor and honorary Howard alumnus ('14), was joined by fellow Howard alumni CNN anchor Blackwell (B.A. '03), CNN correspondent Stephanie Elam (B.A. '95), and senior vice president and creative director of WBD Sports Drew Watkins (B.A. '98). Howard University President Wayne A. I. Frederick provided opening remarks.  
"We must recognize the important role the media plays, and that is their role in telling the truth," said Frederick. "That truth is often uncomfortable, and we've had more questioning of truth as fact in the past few years than we've probably had in the history of our democracy. Additionally, this value is not something reserved for journalists, and what you must do is make sure that you are participating, and that you are getting the facts."
In conversation with Blitzer, panelists stressed a focus on preserving their mental health as critical for sustaining careers in journalism, especially when covering emotionally charged stories. The panelists discussed strategies like waiting to watch difficult footage until it is absolutely necessary, creating soothing spaces within their homes to retreat to, and consistent therapy.   
"The Tyre Nichols video was especially anxiety inducing for me because of all the description that was coming," said Blackwell. "So even before I saw the video, I was feeling all the anxiety that I felt after we saw the George Floyd video." 
Elam also noted the realities of being prepared for crises as a journalist working in the field. She shared that she always has a suitcase packed and is constantly thinking about what her plan will be in case of an emergency.  
"People think news is glamorous, there are definitely glamorous moments," said Elam. "But the vast majority of what we do is not glamorous."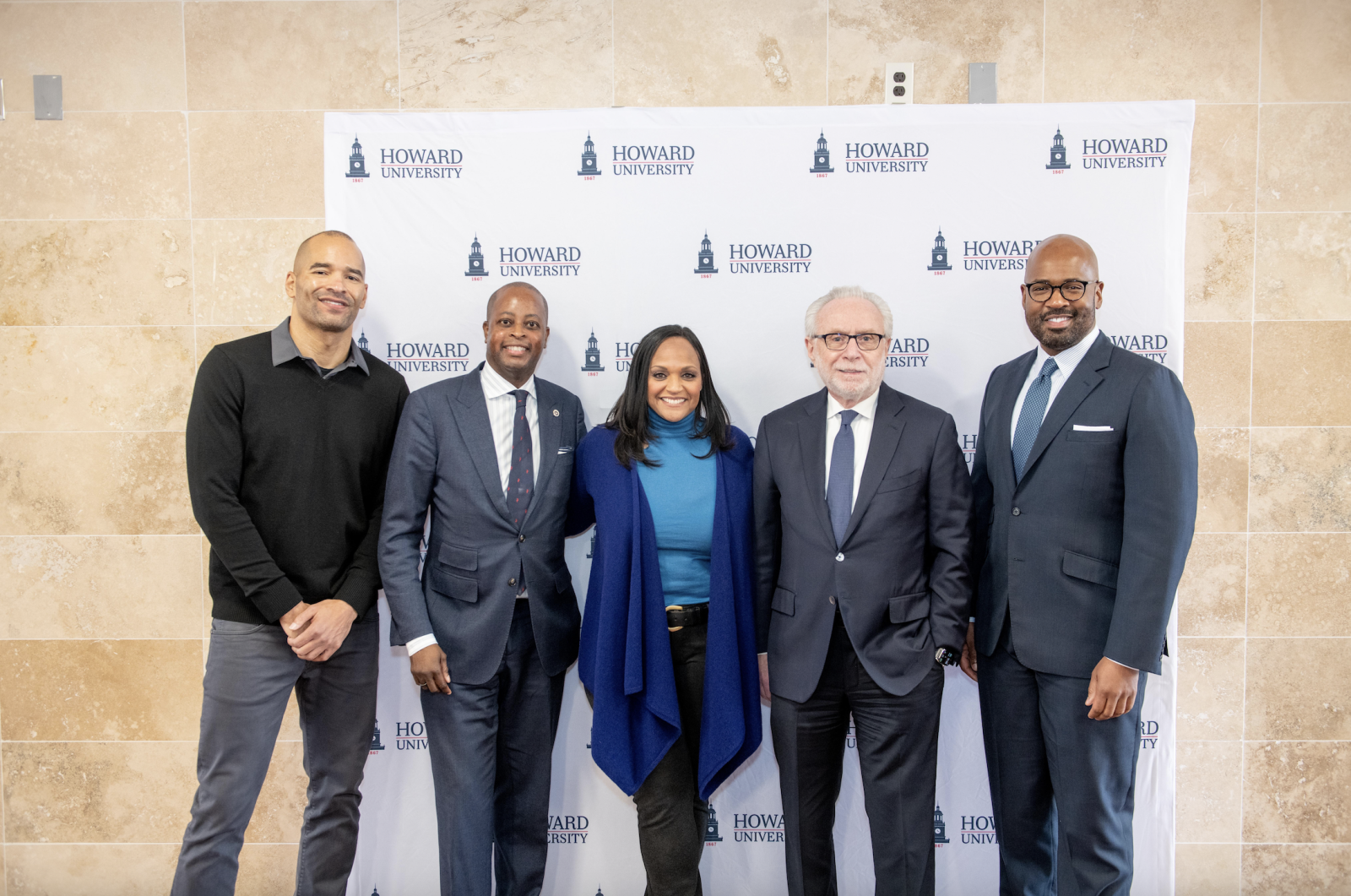 Blitzer went on to say, "When Ted Turner, the founder of CNN, hired me 33 years ago, in the interview he said: 'Remember Wolf, the news comes first' and I've always remembered that." 
These robust conversations were followed by a second panel, moderated by Blackwell, who brought Howard students Jordyn Allen, Chase Drewery, and Zian Lane to the stage to share their perspectives on topics of political importance to Howard students, from top issues to activism in the digital age. In this panel, organized by CNN's Director of DEI Strategy, Scarlette Whyte, students emphasized the need for candidates to engage with Black voters earlier to boost voter turnout.
Allen, Howard University Student Association president, told the audience that her experience at Howard has prepared her for the real world, noting that the spirit of activism is in the DNA of Howard students and the Howard experience. 
According to Lane, "Advocacy isn't always pretty, but it's always worth it." 
President Frederick concluded, "I am incredibly grateful to Wolf Blitzer for coming to Howard's campus to speak with students, and to Chris Licht, CNN chairman and CEO, Sam Feist, CNN Washington bureau chief and senior vice president, and Johnita Due, chief diversity equity and inclusion officer for CNN and WBD Sports, for recognizing the importance of this connection and bringing this event to Howard students." 
### 
About Howard University 
Founded in 1867, Howard University is a private, research university that is comprised of 14 schools and colleges. Students pursue more than 140 programs of study leading to undergraduate, graduate and professional degrees. The University operates with a commitment to Excellence in Truth and Service and has produced two Schwarzman Scholars, four Marshall Scholars, four Rhodes Scholars, 12 Truman Scholars, 25 Pickering Fellows and more than 165 Fulbright recipients. Howard also produces more on-campus African American PhD. recipients than any other university in the United States. For more information on Howard University, visit www.howard.edu. 
Media contact: Misha Cornelius; misha.cornelius@howard.edu